Entertainment in Zhengzhou
The bars and KTV lounges in Zhengzhou are typical of those in many Chinese cities: the streets are filled with neon lights and bars such as Top Ten Hot Dancing or Babybody pump out dance music and slow rock. Most of the larger hotels have their own bars, restaurants and clubs which are alternative options for visitors on a night out. Cinemas play limited english-language movies, and theaters such as the Theater of Henan Art Center and Henan People's Theater have varied programs of local performance arts.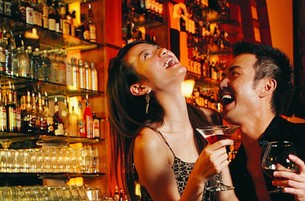 At night, visitors can find a great deal to entertain them by just wandering the streets, especially in spring and autumn when the city's climate makes this a pleasant way to spend a few hours. Er'qi Square is home to a musical fountain, around which locals gather to sing and spend time together. Guangda Square is another popular meeting point.
One of the best known attractions in Zhengzhou, made famous in the west by traveling "monks" and performers such as Jet Li, is the Shoalin Temple. Every year, the temple holds an impressive festival of martial arts, called the China Zhengzhou International Shaolin Martial Art Festival, when experts and enthusiasts gather to compete and enjoy the sport. Although this is the most famous festival in Zhengzhou, this is by no means the only celebration in the city that visitors should try to catch. The China Rose Flower Fair; celebrated for around 20 days, when the flowers bloom in May is a beautiful local festival, as is the Central Plain Cultural Temple Fair, which takes place over Chinese new Year and the Yanhuang Culture Festival which celebrates the legendary ancestor of the Chinese Nation – the Yellow Emperor or Xuanyuan Huangdi – during which, choirs of children gather to sing songs to honor the Yellow Emperor.
Zhengzhou has profound cultural heritage which has charming ancient customs that still occur now. One of the most representative local dramas is Henan Opera and is listed as one of China's top 10 operas. The well-known "Mulan" is the representative of Henan Opera. Operas in Zhengzhou always display a good atmosphere which is quite difficult for other cities' operas to achieve and the most popular opera sites are the People's Park, Bishagang Park, and Cultural Palace. For a great experience at the Opera, it is highly recommended to enjoy what Zhengzhou Opera has got to offer over a nice cup of tea.
A famous entertainment place in Zhengzhou is the Century Amusement Park which is located in the southeast of Zhengzhou City; it is off the intersection of 107 National Highway and Longhai Railway Line. The park is one of the largest investments and best amusement park in Zhengzhou City. Formerly the park was a state farm which mainly planted wood and fruit and it was founded in the 1950s.