Song Mountain
In the very center of the Henan Province, lies a splendid mountain. That is the Song Mountain, which is praised as the birthplace of China Zen Buddhism and the home of many wondrous temples, including Shaolin Temple, the largest pagoda forest in China, Ta Lin (meaning pagoda forest) and the most ancient pagoda in China --- Songyue Temple pagoda.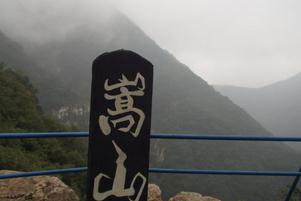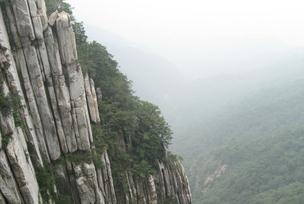 With a peak of 1491.7 meter, this grand and mysterious mountain spans over 60 kilometers, among which the landscapes are amazingly beautiful. Owing to the great power from nature, all the sceneries look more than charming -- the waterfalls rushing down from the steep cliffs, the clear streams running through the peaceful valleys and the spring ponds lying in the steaming forests will make you hard to believe.
The mountain rises from the Central China Plain; being the middle-most of the five sacred mountains of China, in Taoism it is considered as the Central Mountain, symbolizing earth in the religion's belief that five elements make up the world. Legend says that Taoists searched throughout China for mountains to match these crucial elements. They came up with Heng Mountain in Hebei province for wood, Heng Mountain in Hunan province for fire, Tai Mountain in Shandong province for water and Hua Mountain in Shaanxi province for metal. Song Mountain occupies the axis --- directly under heaven.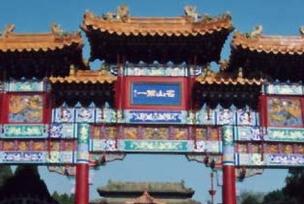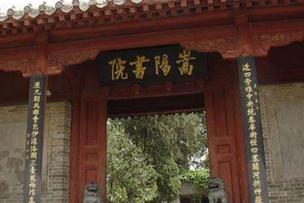 The history of Song Mountain is as rich and interesting as its landscape. Its proximity to Luoyang, the ancient capital city of nine different dynasties, made it an essential place for emperors to offer sacrifices to their ancestors and the gods and to confer the crown to their heirs. This has left many sites of historic and cultural interest in this area. The beauty of the area's scenery also led to many scholars, eminent monks and famous Taoists chose this area as an important place to give lectures, explain Buddhist sutras and develop the teachings of different religions. Practitioners of the three faiths of Buddhism, Taoism and Confucianism absorbed ideas from each other, which led to their three belief systems growing closer together.
To be exact, you can feast your eyes on the Shaolin Monastery, the Songyang Academy of Classical Learning, the Han Imperial Palaces, Star Observatory Terrace (guanxingtai), and Stone Streams-Confluence (shizonghuiyin).

Opening Hours: 8:00 -- 17:30
Location
: Dengfeng City, Henan Province
Transportation
: Bus No. 1, 2, 3, 6, 8, and 9 will bring you here.