Zhengzhou Transportation
Getting There
An important trunk line airport and a hub of air traffics in China, Zhengzhou Xinzheng International Airport was built in 1994 under the 4E standards and put into service in 1997.
The airport is located in Xinzheng City, 37km (23 miles) southeast to Zhengzhou City. Its terminal, which was designed as a huge flying bird, covers an area of 46,000 sq m (11 acres) and is capable of handling 3,800,000 passengers every year. Well-equipped, the 3,400-meter-long (2 miles) runway is available for a full-loaded B747-400 and the parking apron offers 12 parking spaces for large airplanes. Over 60 air routes connect the airport to 45 domestic and international cities and areas, including Hong Kong, Macau, Japan and Singapore, etc.
Airport shuttles pick up passengers at the Civil Aviation Hotel (Jinshui Lu, Zhengzhou) every hour from 6 am to 6 pm while they set off from the airport upon the flight schedules. The charge is RMB 15 per person. If go by taxi, it will take RMB 80-100.
Airport Hotline: 86-371-68511688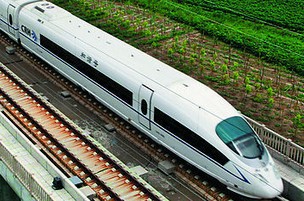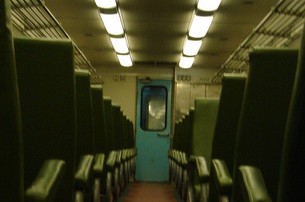 Zhengzhou's significant role as a major transportation hub along the Beijing-Guangzhoui and Longhai railway makes train travel the most convenient way to reach Zhengzhou. Most trains from major cities like Beijing, Shanghai, Nanjing, Xi'an stop at Zhengzhou Railway Station. Direct trains between Zhengzhou and Beijing, Shanghai, Guilin, Nanjing, Kunming, Xi'an, Qingdao are available. Public buses No. 2, 6, 28, 88 runs to the railway station. Travelers can also buy tickets at the tickets booking offices on the main road; the booking fee is 5 yuan.
As a transportation hub, Zhengzhou has got 6 bus stations. The Long Distance Bus Station is opposite the train station. Buses from Zhengzhou to the neighboring areas of Henan Province including Luoyang, Kaifeng, Sanmenxia, and the long-distance buses going farther to Shijiazhuang, which is the capital city of Hebei Province; Baoding and Beijing, Tianjin, Shanghai, Taiyuan, Jincheng, Qingdao, Nanjing are easily accessible.
Tel: 86-371- 66963818
The general station
is located at No.50 of the middle section of Hanghai Road, buses go from and to major cities in and out of Henan provinces are also available there. Bus No.3 can take you to the general bus station.
Tel: 86-371- 66968822
The east bus station
is located at the exit of Zhengbian road, bus from Zhengzhou to the neighboring areas of Henan Province including Nanyang, Pingdingshan, Xuchang, Hebi, Shangqiu,Luoyang, Kaifeng, Sanmenxia are accessible at this station.
Tel: 86-371- 66223057
The west bus station
is situated at the west section of Jianshe road, buses from Zhengzhou to Shangjie, Xingyang, Gongyi, Luoyang and other cities nearby are available there. Bus No. 1, 24 can take you there.
Tel: 86-371-67974718
The south bus station
is located at east Longhai road, opposite to Zhengzhou Tobacco Company; buses from Zhengzhou to Xinzheng, Xuchang, Luohe, Zhoukou, Pingdingshan, Zhumadian, Nanyang are accessible there.
Tel: 86-371-66226955
The north bus station
is located at north Huayuan road, buses from Zhengzhou to Anyang, Hebi, Linzhou, Jiyuan, Puyang, Xinxiang, Jiaozuo are accessible there.
Tel: 86-371-65958861
Getting Around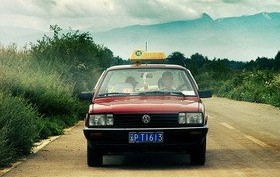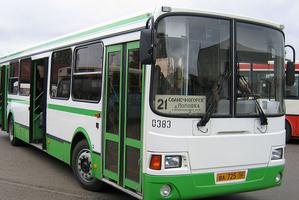 As the capital city of Henan, Zhengzhou boasts convenient transportation. Most buses charge CNY 1 but without air conditioning. There are also air conditioned buses, charging CNY2. For those air conditioned buses, there will be a "K" in front of the bus number, like K6. Most buses run begin from 6 to 6:30 in the morning to 21to 21.30 in the evening. There are evening buses too in Zhengzhou, which makes travelers very convenient if they arrive or leave the city during the night, the charges are the same with buses in the daytime. Night buses start from 10 in the evening to 6 in the morning, and the buses leave every 30 minutes.
Taxi
Taxies are mostly painted into the color of red. There is an illuminated banner at the top with the sign of "Taxi". Taxi fare (6.30 to 23) starts from CNY7 for the first 2 kilometers (1.24miles), CNY1 per kilometer over 2 km to less than 4 km (2.48miles) and CNY2 for each additional kilometer (0.62 mile) thereafter.