Jinan Transportation

Getting There

Jinan is a hub of communications of Shandong, it has already formed the stereoscopic traffic network, and it is very convenient with being extended in all direction. The International airport of Jinan has already opened dozens of domestic and other course at present. Jinan is the hub of communications of railway, highway of Shandong. Beijing-Shanghai, Jinan-Qingdao, Jiaozhou-Jinan railway were gathered in the urban area.



By Air
The Yaoqiang International airport of Jinan is located 40 kilometers of Northeast of urban area. Every day there are flights heading for big cities such as Beijing, Shanghai, Chongqing, Dalian, Guangzhou, Hangzhou, Nanjing, Kunming, Chengdu, Wuhan, Shenzhen, Changsha, Haikou, Shantou, Yantai, Zhangjiajie and so on. Flights to some other cities are available but not operated daily of Changchun, Guilin, Hong Kong, Lanzhou, Fuzhou, Ningbo, Wenzhou, Xiamen, Xian, Sanya, Urumqi, Xining and Zhengzhou, etc.

Jinan now offers about 40 domestic air lines and a couple of international lines. One can reach about thirty cities of China and cities outside China, such as Bangkok of Thailand and Moscow of Russia.

Airport Shuttle Bus
1. From the airport to the downtown Jinan: from the exit of the airport to the long-distance bus terminal.
2. From the downtown Jinan to the airport: the bus runs every hour from 6:00 am to 5:00 pm. You can take the bus in front of the Eastern Airlines Building, Nanxin Zhuang.
The bus fare is CNY 15 and the whole journey takes about an hour. It cost about CNY 100 to take a taxi from the airport to the city center, or the Sofitel Silver Plaza in the downtown Jinan.

Airport Inquiry Number: 0531-82086666

By Train
There are two railway guest stations in Jinan, Jinan Railway Station and Jinan East Railway Station. Jinan Railway Station is the largest and the oldest Railway Station in Shandong Province. Railway lines Beijing-Shanghai and Qingdao-Jinan pass and stop at Jinan City. It also connects Jinan with other large cities, Shanghai, Guangzhou, Lianyungang, Xian, Urumqi and Hangzhou, etc. Jinan East Railway Station is the stopover from trains operating between Qingdao-Dandong, Qingdao-Taiyuan and Beijing-Weihai. There is a direct train (Train 2523) starting from Jinan East Railway Station to Luoyang. The journey takes about 12 hours.

Railway Station Inquiry Numbers: 0531-86012520, 86943693, 95001818, 96519

By Bus
The express ways, Beijing-Shanghai, Jinan-Liaocheng, Jinan-Qingdao, and four national highways, Beijing-Fuzhou, Binzhou-Zhengzhou, Qingdao-Shijiazhuang and Rongcheng-Lanzhou all pass by Jinan.

Furthermore, there are two major coach stations in Jinan. One is Jinan Coach Terminal, which is located on No. 131, Jiluo Lu, Jinan. Coaches here mainly head for the cities of Shandong Province and the big neighboring cities. There are also special tourist lines to famous sights inside Shandong Province in operation. The other is the East Coach Station which is located on Jiefang Lu, Jinan. Coaches connect Jinan and cities of other provinces like Shijiazhuang of Hebei Province, Taiyuan of Shanxi Province and Puyang City of Henan Province. These coaches operate in the morning.

Getting Around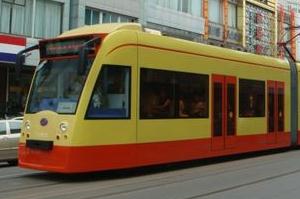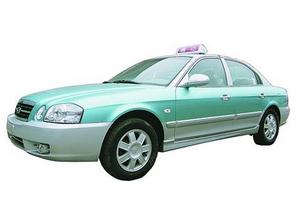 Public Bus & Trolley bus
There are more than 100 buses and trolley buses in Jinan. Ordinary bus admission fee is one yuan, air conditioner bus admission fee of " K " word head is two yuan, the bus of special line of travel: Visit 66, visit 68, the tour bus: K51 way, admission fee is two yuan. If you have an IC card, and then you can enjoy a 10% discount.

Taxi
You can find taxies in the airport, railway station, outside the hotels and restaurants. The taxi fare is metered, CNY 6 for the first three kilometers (1.9 miles) and approximately CNY 1.5 to CNY 2.5 per every succeeding kilometer (0.6 mile).