Shopping in Jinan

Local Specialties and Souvenirs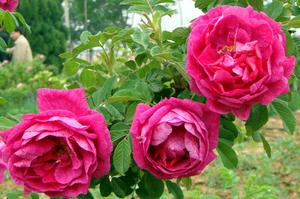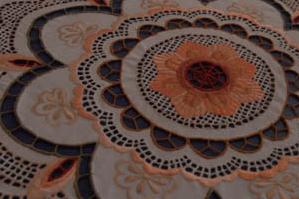 Donkey-hide gelatin
Donkey-hide gelatin produced in the former east county town of A (the east A town of Pingyin county now ), it has a history of 2,000 years and features black donkey's skin and local gifted natural water quality. Li ShiZhen calls donkey-hide gelatin as "Compendium of Materia Medica ". It is one kind of traditional Chinese medicine, can jointed with ginseng, pilose antler, and it can treat wind tonify deficiency, stop drag moisturize and so on. There are six major dosage forms such as glue pharmaceutical, unguentum, medicine taken with water, oral liquid, capsule pharmaceutical, tablet, more than 30 varieties.

Flat overcast rose
The rose has a long history of more than 1300 years, it was originally planted during Tang Dynasty. The figure of the flower is big, petal is thick, the gaudy flavor of color is dense and quality is excellent, it is well-known home and abroad. The use of the flat overcast rose is very extensive, such as food, medicine, chemical industry, etc. It can be made to sauce, wine.

Longshan millet
Longshan millet is one famous product in Zhangqiu, and it is one of the four major tribute rices in the whole country. The nutrition of Longshan millet is very abundant, according to testing, it include fat 5. 26 percent, protein 10 percent, the content of vitamin A, Vitamin B1 and riboflavin also exceeds other millet.

Jinan Embroidery (Lu Xiu)
Jinan embroidery is also named Lu Xiu (Shandong Embroidery, Lu is short for Shandong Province.) It is famous for the Hair Embroidery and Silk Embroidery. The Fa Xiu (Hair Embroidery) is made with human hair. Chinese 'ink wash' painting made this way is really beautiful.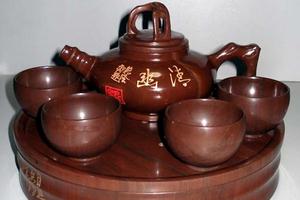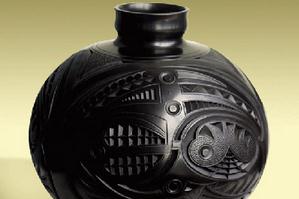 Muyu Shi (Wooden-Fish Stone)
Muyu Shi is the russet stone which can be made into crafts. The tea sets made of it can escape the corruption of tea and can separate out various microelements and minerals helpful to human body.

Mian Su (Flour Sculpture)
It is made of glutinous rice flour and dyes and antiseptics of different colors. Only by using fingers and simple tools such as, knives, combs, and bamboo needles, the lifelike sculptures are shaped.

E Jiao
E Jiao originated in Dong'e County of Jinan, hence the name. It is one kind of three precious traditional Chinese medicines. It is made from the donkey skin and the natural water from Langxi River.

Walnut
Walnut is one of the famous special products in Jinan. Zhipi Walnut is the most reputed ones. Zhipi (skin of the paper) means that the thin shell of the walnut is easy to peel off. As we know that the walnut is has a rich nutritious element, it is helpful to human's nervous system, the long-lasting cough and trachea problem.

Black Pottery
Black Pottery is an ancient pottery species which become popular 4000 years ago, it is found in Longshan Town of Jinan, and is part of Longshan Culture. As an important symbol to distinguish the earlier and the latter periods of the Neolithic Age, it has important historic value.

Shop Index
Shandong Crafts Shop
Location: No. 188, Jingsi Lu, Jinan

Shandong Antique Shop
Location: No. 1, Gongqingtuan Lu, Jinan

Jinan Tourist Goods Shopping Center
Location: F1, Jinan Tourist Bus Station (East Bus Station), No. 71, Yingxiong Shan Lu, Jinan

Jinan city historical relic shop
Location: Jinan city Longitude 4 raod No. 188

Daily Articles Shopping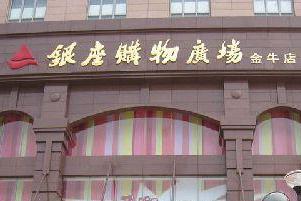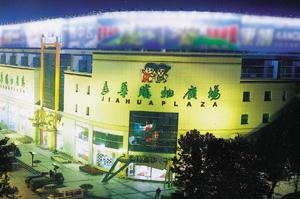 Shop Index
Silver Plaza Shopping Mall
Location: No. 66, Luoyuan Dajie (Luoyuan Avenue), Jinan

Jinan Hualian Shopping Mall
Location: No. 571, Jing'er Lu, Jinan

Guihe Shopping Center
Location: No. 1, Tiandi Tan Jie, Lixia District, Jinan

Ginza Store
Location: No. 66, Luoyaun Street, Jinan

Jinan international trade Building
Location: No. 451, Beiyuan road, Jinan

Jinan Department Store
Location: No. 264, Quancheng Road, Jinan