Shopping in Dalian
 
Local Specialties and Souvenirs
Clothes
Dalian is famous for Fashion, the annual International Fashion festival is held there. If you are lucky to travel to the city around September, you will find this festival venue a paradise to buy the most fashionable clothes from all over the world. Also, many shopping malls and department stores in the city are good places for visitors.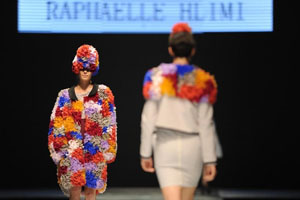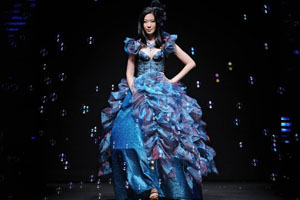 Seafood
As a coast city, Dalian abounds in sea products. It exports much of its seafood to different countries and regions in the world. Locals consider the un-missable Eight Treasures to be: sea cucumber, scallop, prawn, abalone, mussel and oyster, etc.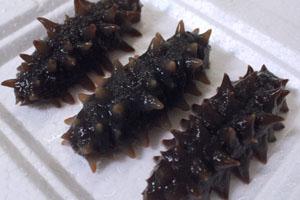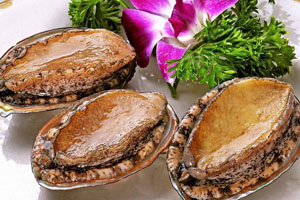 Artworks
The products included hanging paintings, screens, lamps and ornaments. Embroidery and glasses ornament product are also popular choices.
Fruits
Apples, cherries, peaches and grapes grown here are popular in the northern part of China.

Major Shoppign Places
Shengli Square Shopping Center 
Address: No. 28, Shengli (Victory) Square
it is located in the busy shopping area, this shopping center has a collection of fashionable woman dresses, children's commodity, sportswear and men's suits.  
Qiulin Woman's Shop
Address: No. 108, Zhongshan Lu in the busy shopping area of Qingniwanqiao
This shop offers a selection of woman's merchandise including jewelry, cosmetics, women's clothes and bags. The fourth and fifth floor is a sauna center and a Beauty Club. The sixth is a restaurant providing special food of Dalian, Shanghai and Thailand.

Friendship Shopping City
Address: No. 8, Renmin Lu, Zhongshan District, at the intersection with Zhongshan Square
Nowadays, it has grown into a large six-storied shopping center (with two basement floors) with an area of over 10,000 square meters (10,764 square feet). You will find all sorts of famous fashion brands from all over the world.

Xianshi Qiulin Mansion
Address: No. 18, Jiefang Lu
The 5th floor sells children's commodities and stationery.
Carrefour Supermarket
Address: close to Parkson at the intersection of Huanghe Lu and Xi'an Lu, Shahekou District
This is a French supermarket chain opened in 2000.
Wal Mart
Address: Underground of the Olympic Square at No. 2, Olympic Square, Xigang District

MYKAL
Address: Underground to 6th floor in Int'l Commerce and Trade Center
MYKAL is a Sino-Japanese joint venture retail center with Japanese home appliances, electronic and photographic products.
Parkson
Address: No. 22-238, Xi'an Lu, Shahekou District, at the intersection with Huanghe Lu
Situated in the bustling Xi'an Lu in the western part of the city, this shopping center has good quality merchandise at competing prices, especially food.
Tianbai Building
Address: No. 160, Tianjin Jie
The 1st floor of this building sells all kinds of seafood and specialties, and the clothing section provides a complete set of services to cater for the elderly.

New-Mart Shopping Mall
Address: Qingniwan area