Urumqi Transportation
Getting There

By Air
Situated about 17 km (about 10.6 miles) northwest of the city center, Urumqi International Airport (URC) is one of the busiest air hubs in China. The airport meets the 4E Standards Airport of the International Civil Aviation. Every week, over 700 flights leave here for 53 destination cities in China, such as Beijing, Shanghai, Xian, Chengdu, Lanzhou, Dunhuang, Harbin, Guangzhou and Qingdao, etc. as well as 14 foreign destinations including Tashkent, Novosibirsk, Moscow, Islamabad, Almaty and Bishkek. You can book flight tickets at most high-rated hotels in Urumqi.
Airport Inquiring: (0991) 3801453 3802695
Hongshan (Red Hill) Ticket Office: 62, Youhao Nan Lu
Beimen Ticket Office: 2, Xinmin Lu
The airport shuttle bus is convenient for traveling between the airport and the downtown area. The shuttle bus city terminal is at Red Hill Park gate. It takes about half an hour to downtown Urumqi; price is 10 Yuan per person. If you would like to take a taxi, the cost is around 40 to 50 Yuan. Also public bus No. 51 (1 Yuan per person) can take passengers to the downtown area.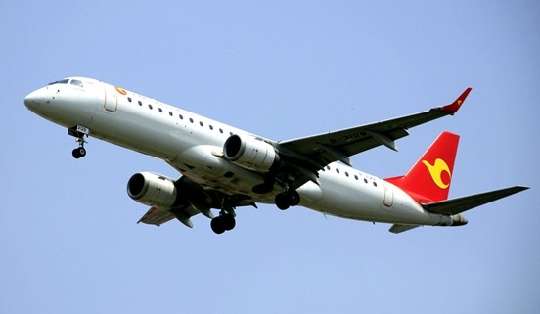 By Train
Urumqi is linked by rail to six major Chinese cities, including Xian, Shanghai, Beijing, Chengdu, Zhengzhou and Lanzhou. Due to the great distances, we strongly advise you to take hard or soft sleeper berth. Train services also connect Urumqi with other main cities in Xinjiang, such as Korla, Aksu, Kuitun, and Liuyuan. The train station is in the southwest part of the city. It will cost you 10 Yuan to take a taxi from the city center to the station. There are ticket offices situate in Huanghe Lu and No. 3 in Jianshe Lu. Remember to buy tickets at least three days in advance.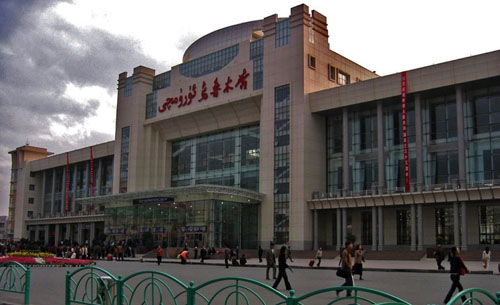 By Long Distance Bus
Long-haul buses go to most cities in Xinjiang every day. There are also special tourist lines to Heavenly Lake (120 km), Southern Pastures (75km), Turpan (200km), Shihezi (150km), etc.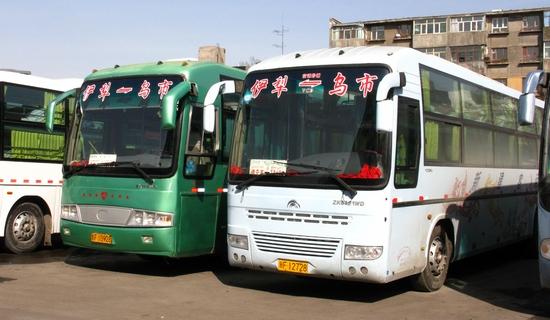 Northern Suburb Passenger Transport Station
Address: 8, Dongba Jiahu Lu
Route: for places in eastern Xinjiang Province
Southern Suburb Passenger Transport Station
Address: 1, Yan'erwo Lu, Santunbei
Route: for destinations in southern Xinjiang Province
Nianzigou Passenger Transport Station
Address: Heilongjiang Lu
Route: mainly to places in southern and northern Xinjiang Province

Getting Around

Taxi
Every taxi is metered. Santana, Jetta and Citroen ZX cost 6 Yuan for the first 2 km (about 1.2 miles) and 1.3 Yuan for every extra km. Most journeys around town are 10 to 15 Yuan.

Public City Bus
Urumqi buses go serve the commercial center, residential areas, villages and tourist destinations. The bus service has approximately 100 routes and uses 2000 vehicles. Buses run from 8:00 to 22:00 every day. Ticket prices are between 1 and 2 Yuan.

Car Rental (with driver)
With a well arranged travel plan, renting a car to visit attractions in or around Urumqi can be a convenient and time-saving choice compared to traveling by bus. We suggest that you use a reliable agency to find a rental car with a local driver in Urumqi.