Shang Dynasty Ruins
Here are the ruins of the ancient city of 3,600 years old, which are discovered in the year 1950. It is home to the thousands of precious cultural relics, most of which are invaluable jade items reflecting the sophisticated technology. With a 6,960-meter-long wall as an impregnable shield, the Shang Dynasty ruins cover an area of twenty-five square kilometers.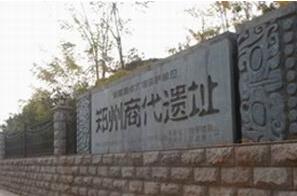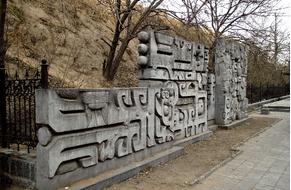 Excavations here, and at other Shang sites, suggest that a 'typical' Shang city consisted of a central walled area containing large buildings (presumably government buildings or the residences of important people, used for ceremonial occasions) surrounded by villages. Each village specialized in a product such as pottery, metal- work, wine or textiles. The village dwellings were mostly semi-underground pit houses, while the buildings in the centre were rectangular and above the ground.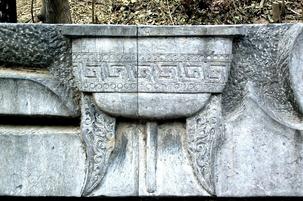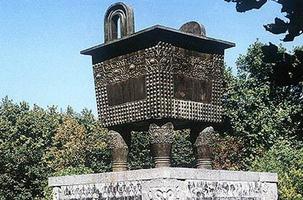 Excavations have also uncovered Shang tombs. These are rectangular pits with ramps or steps leading down to a burial chamber where the coffin was placed and surrounded with funerary objects such as bronze weapons, helmets, musical instruments, inscribed oracle bones and silk fabrics. Some also contained the skeletons of sacrificial animals and humans. Study of these human skeletons suggests they were of a different ethnic origin from the Shang – possibly prisoners of war. This and other evidence suggest that Shang society was an aristocratic dictatorship with the emperor/ father-figure at the apex and did not enslave its own people.

The large-scale excavation in Yin Xu has been continued since the last century. Apart from the 150, 000 pieces of oracles, abundant bronze ware has been excavated, and among them, Simuwu Ding, a 4-legged bronze cooking vessel is the biggest and heaviest bronze ware ever found worldwide. In addition to the oracles and bronze ware, people have also excavated much pottery ware and jade. The excavation is still in progress and great discoveries come forth from time to time. As a famous archeologist has said, more treasures are waiting to be found here.

It is of great significance in not only the historical relics of Chinese culture but also the human civilization of the whole world.

Opening Hours: 8:00 -- 18:00
Ticket Price: 90 CNY
Location: in the suburban of the Zhengzhou City, Henan Province
Transportation: Bus No. 1, 15 and 18 from downtown Anyang to Yin Xu Station will bring you here.