Shenzhen Golf Club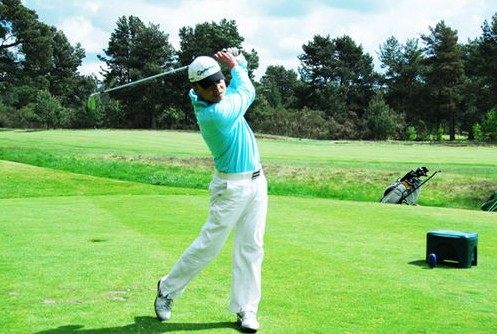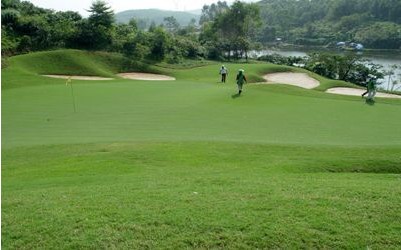 Known as  Precious Stone of the Downtown Area, Shenzhen Golf Course is one of the earliest golf courses built in China. Situated in the central area of Futian, it enjoys convenient traffic due to its excellent location. It owns a golf course at international standard of 27 holes and complete facilities.
 
Shenzhen Golf Club (SGC) is one of the first golf clubs in China, established as early as in 1985. It is also the closest club to Hong Kong as it only takes 10 minutes on a taxi and about 20 RMB from the Huang Gang Border.
The club has traditionally been the haunt of many Japanese and Korean members - indeed the original A/B Course was designed by 'The Tower' Isao Aoki. Nelson & Haworth, who designed Century Seaview, Xili, Sheshan International in Shanghai among others, were given the task of revamping the A/B course as well as adding the newer C course. Excellent job they did too!
The club (A/B Course) was the venue for the 2006 Volvo China Open, which England's Paul Casey won after a playoff with fellow countryman Oliver Wilson.
The club is well equipped and, as far as golf clubs in China are concerned, pretty trendy decorated as well with plenty of glass and light wood effects. Service is pretty good and not as snotty as I was expecting, given the exclusiveness of the place. 
 
Tees and fairways were sublime on the A/C Course. The greens, while better than most, had just been cored but were still running well, if a little slow
The course is superb in terms of environment with its nice layout, flowers, lawns, and green trees, rippling lakes and singing birds. Guests are provided with great comfort by means of quiet and elegant rooms, Chinese and western food, and complete entertainment facilities.
Add: South of Xiangmi Lake, Shennan Road, Futian District
Transportation: 8 minute drive from Huanggang Port