Western Han Nanyue King's Tomb Museum
Discovered in the year of 1983, Western Han Nanyue King's Tomb is the ancient imperial in the south area of the Five Ridges that with the largest scale and the most abundant burial articles, and it is the only dolmen in China that is made up of colorful murals.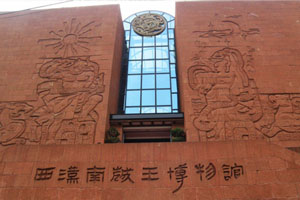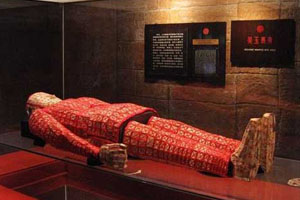 Experts have discovered over 10,000 pieces of precious cultural relics in this tomb that is 20 meters (65.6 feet) deep under the ground and covers 17,400 m2, among which the Imperial Jade Seal, gold bowls, jade cups, silver boxes, ceramic pillows and a lot of special historic articles are included. Each discovery is like a mirror that reflects the particular customs and culture in that time.

The architecture style of this imperial tomb is one of the highlights, which, the experts claimed, is superior to that of in many other imperial tombs. Besides, foreign articles excavated in the mausoleum indicate that Guangzhou was an ancient Marine Silk Road starting point. For example, there are five African elephant trunks, a silver box featuring Western Asian silver wares, and bronze incense burners and frankincense from Southeast Asia.

Opening Hours: 9:00 -- 17:30   (No ticket after 16:45)
Note: It is open all the year round except February 28 and August 31 and guides fluent in English, Japanese, French, German and Spanish are here for your service.

Recommended Time for a Visit: One hour

Ticket Price:  12 CNY for adults

5 CNY for students in primary and middle schools out of Guangzhou, all the college students, postgraduates, and people between 65 and 69.

Free for the Cantonese over 65, all the people over 70,  the disabled, the soldiers and all the students in primary and middle schools in Canton.

Location: No. 867, North Jiefang Road, Guangzhou City

Transportation: Subway No. 2 and Bus 7, 29, 33, 203, 273, 552, 543 and 211 will bring you here.