Eating in Baotou

Famous Local Snack
 Genghis Khan Teppanyaki
It is a kind of barbecue. It is said that Genghis Khan liked it very much and brought it to Central Asia and south Russia. This kind of cooking type is named Teppanyaki in Japan and still quiet epidemic nowadays. So people call it Genghis Khan Teppanyaki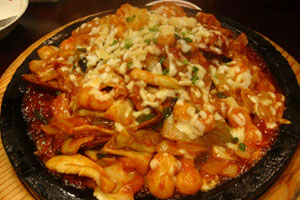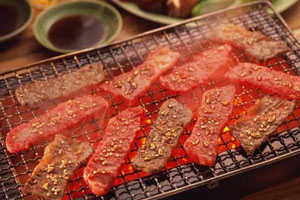 Dexingyuan Shaomai
Shaomai has quiet long history. It is a kind of steamed dumpling. Chefs generally opt for good wheat flour to make the dessert and then filled it with fresh mutton. Accomplished Shaomai is megranate-shaped. Dexingyuan Shaomai is peculiarly popular.
Dairy
Fermented Milk Curd is the extremely usually dairy snack of Mongolian herdsman families. Local people prefer yoghurt to fresh milk. Milk tea made of compressed tea boiled with fresh koumiss and milk are the Mongolians favorite drinks.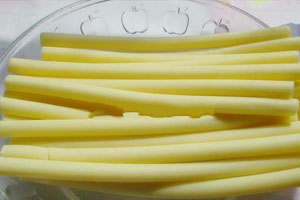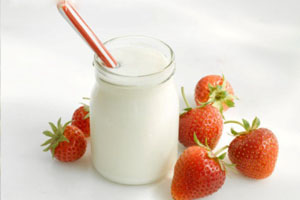 Carp
Every year after the ice of Yellow River has melted, Baotou restaurants will offer various kinds of carp dishes. Songshu Yu is a noted fish dish of Baotou.
Local Restaurants
Golden Hans South American BBQ
Recommended Food: barbecue, black beer, grilled corn, cake
Address: 88, Baiyun Lu, Kundulun District
Lao Wang Shao Kao
Recommended Food: grilled bean curd and mushroom
Address: 7, Ziyou Lu, Qingshan District
Han Wang Shuan Kao Bao
Recommended Food: braised mutton with sauce, Orleans roast wing, rabbit meat, beef, roast lamb chop, milk tea, duck breast, backed pancake and milk tea
Address: Youyi Da Jie, Kundulun District, Baotou city
Pizza Hut
Address: Section B, New York Xin Tian Di, south of Anshan Dao, Gangtie Da Jie, Kundulun District
Western Food
North Shore Coffee
Address: Shifu Xi Lu, 300 meters north of Haide Club, Kundulun Districtasd