Shopping in Baotou

Briefing

City district of Baotou is long and narrow. There are many commercial streets near Zhongshan Lu in front of the East Railway Station in Donghe District. Visitors can go there to buy local specialities and handicrafts. As the political, economic and cultural center of the city, Kundulun District attracts a great number of shopping centers offering various commodities. Gangtie Da Jie, Aerding Da Jie, Youyi Da Jie and Baiyun Lu are all streets with compact shopping places. In addition, Wenhua Lu of Qingshan District is also a well-known commercial street of Baotou City.In the city, black melon seeds, oat, hump and camel paw are all characteristic local products. Apart from local delicacies, Baotou's beautiful handicrafts of Mongolian style are also attractive.
Local Specialties and Souvenirs

Sanlan Carpet (Blue Decoration Carpet)
Baotou is reported as one of the earliest region where woolen was used to weave carpet. Carpet weaving was first brought to Baotou in Tongzhi Period of the Qing Dynasty (1644-1911) from Ningxia by two masters, and later introduced to Hohhot. The carpet is made of three kinds of blue woolen threads and patterns woven in it includes natural landscape, animals, paintings and many other auspicious designs.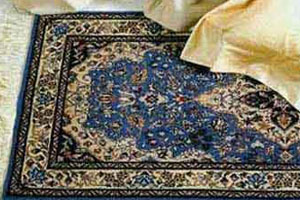 Copper Pot
This kind of round, flat and persimmon-shaped pot is a necessity of local Mongolian and Han people. It has an attractive shining appearance.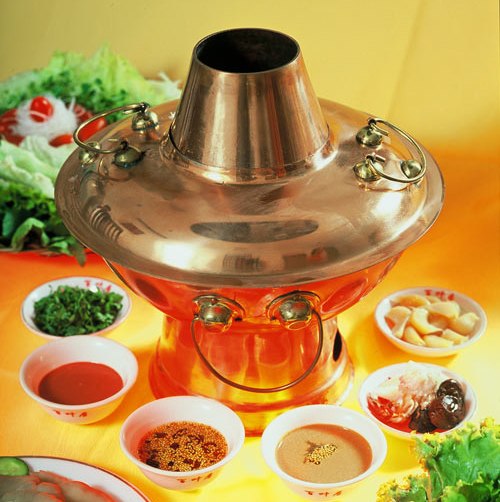 Mongolian Knife
Mongolian knives are indispensable to a nationality on horseback and their favorite adornments. Sheath and handle of the knife is usually made of rosewood or animal bone, sometimes decorated by silver or copper sheets with patterns. Ivory chopsticks can be put into one side of the sheath. It is convenient tool while eating and cut meat.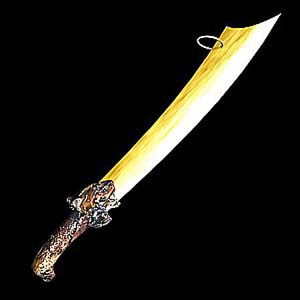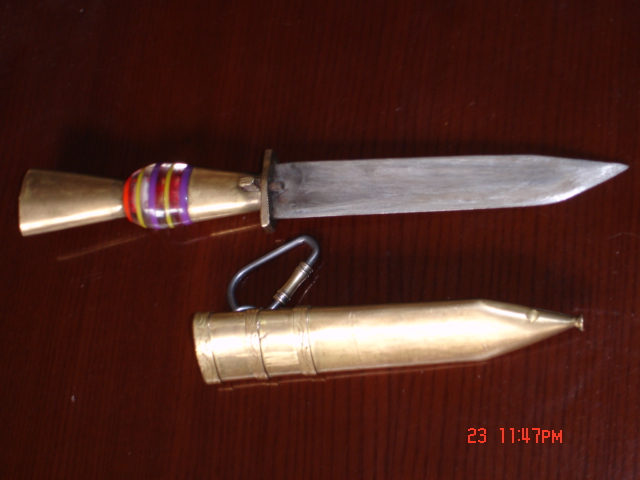 Mongolian Silverware
Before the Yuan Dynasty (1279-1368), the Mongolians were well-known for using silverwares, including silver bowls, knives, kettles, drinking vessels, headgears, hairpins and saddle decorations. These beautiful and exquisite articles are of strong ethnic flavor.
Cashmere products are a local specialty in Baotou. The cashmere produced in the Baotou factories is the best in China.
Shopping Places

Baotou Luyuan Cashmere Company
Add: Bayantala St, Donghe District
Description: Famous for various kinds of cashmere products.
Hours: 10:00-17:00
Inner Mongolia Erdos Cashmere Factory
Add: #102 South Dalate Rd, Dongsheng
Description: Produces the most famous cashmere brand of China.
Hours: 10:00-18:00
Shopping Malls
Wangfujing Department Store
Address: 71, Gangtie Da Jie, Kundulun District
Baotou Department Store
Address: 67, Gangtie Da Jie, Kundulun District
Shen Hua Yi Bai Shopping Mall
Address: 1, Aerding Da Jie, south of Gangtie Da Jie, Kundulun District
Taifu Store
Address: New York Xin Tian Di, Gangtie Da Jie, Kundulun District
Supermarkets
Yongshengcheng Supermarket
Address: 1, Aerding Da Jie, Kundulun District
At the intersection of Nanpai Dao and Baiyan Dao, Kundulun District
14, Xingfu Nan Lu, Kundulun District
1/F, Xingfu Shangchang, Qingshan District
96, Wenhua Lu, Qingshan District
Middle section of Xinaobao Da Jie, Hedong District
Beijing Hualian
Address: 17, Youyi Da Jie, Kundulun District
Meetall
Address: 7, Nanmenwai Da Jie, Donghe District
Dong Hua Huo Cang
Address: north side of Daliya Shangchang, Kundulun District
Trust-Mart
Address: south side of Baotou Daily Press, Qingnian Lu, Kundulun District