Entertainment in Baotou

Festivals

Nadam Fair
Approximately in the seventh or the eighth lunar month, the Mongolians will hold Nadam fair in the grassland. Apart from some traditional performances and sports games, Nadam Fair is also a trade fair for farm and stockbreeding products and special local foods are served.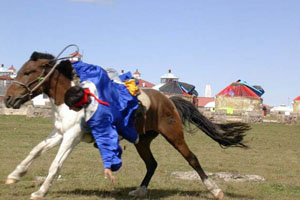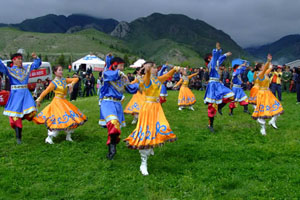 Manai (Mare's Milk) Festival
It is also a traditional Mongolian festival that is usually held in the latter days of the eighth lunar month. Drinking wine made of fermented mare's milk is the main activity to celebrate the harvest. Local people also serve meat eaten with the hands. Horse racing and folk singers' performance are wonderful, too.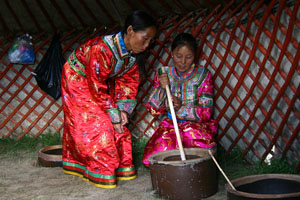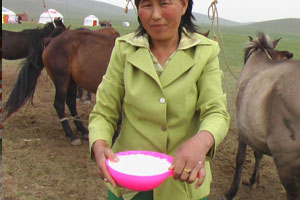 Hedeng (River Lantern) Festival in Nanhai Lake
The Festival is held on the second day of the seventh lunar month. There are many different versions about the origin of the festival. Some said it was derived from sacrificing the river god and some believe it comes from the story about the daughter of dragon king of the East Sea defeating the evil dragon in the lake. There are temple fairs and opera performances in daytime. In the evening, People put lanterns on water surface let them drifting along the river.
Nightlife

As for the nightlife, Baotou's night is not so excited. Various squares bring the city energetic atmosphere. In Baotou, there are more than 130 squares and fountain of various different styles for citizens to spend their leisure time, and many people choose to have fun in these squares rather than pubs and bars.
Aerding Square is located in front of the city government, facing the largest central town park of Baotou. Apart from Aerding Square, there are also some other squares including Youyi, Beifang, Jiuyuan, Siji, Tian'ehu (Swan Lake), Tuanjie, Yinhe. All these squares are designed ingeniously. Most of squares are equipped with entertainment facilities. They have symbol sculptures or buildings. For Example, the sculptures of strong ethnic flavor and the nine embossment granite pillars in the center of the Youyi Square is really the jewel in the crown of the design. It was also have districts for leisure, fitness center and rest pavilions showing best the cityscape of Baotou. Yinhe Square is another large popular square in Baotou. There is grand modern manmade waterscape consisting of music fountain, water curtain film and laser performances. Additionally, there are some eighty spotted deer in it.
As the largest city in Inner Mongolia, there is no lack of nightspots in Baotou. Many of them are distributed around those city squares.
Cafes
U.B.C Coffee
Address: opposite the Hualian Supermarket, Youyi Da Jie, Kundulun District
South of the Yinhe Square, Minzu Dong Lu, Kundulun District
Bei An Coffee
Address: Shifu Xi Lu, Kundulun District
Old Oak Coffee
Address: 12, Xiang He Yuan, Zhaotan Dong Lu, Kundulun District
Pubs & Bars
After Five O'clock
One of the few cultural bars in Baotou and the representative of Baotou bars
Address: east side of Xihua Guangchang, Kundulun District
Operating Hours: 17:00-02:00
Tang Hui Club
Address: 100 meters south of Haide Club, Kundulun District
Operating Hours: 20:00-01:30
Yi Mi Yang Guang
Address: Gongye Bei Lu
Cinemas
Shenhua Guoji Yingcheng
Address: 1, Aerding Da Jie, Kundulun District
Qingshan Cinema
Address: 3, Hada Dao, Wenhua Lu, Qingshan District