Eating in Nanjing

Famous Local Food

Famous Local Dishes
Duck Blood Soup
The name of this dish may sound odd to foreigners who might wonder how the blood and soup is combined. Actually Chinese people do eat the blood of duck, goose and chicken but in a unique way. They collect the blood of a freshly killed duck or goose and stir, then seal and refrigerate until ready to use. The result is blood cakes. The soup is seasoned with salt, pepper, and subtly spicy undertones. Simmer gently for several minutes and serve with eggs, noodles and caraway. This food is the top of all travelers' recommendations. The cheap stalls at Fuzimiao dining street sell the best at 3.5 yuan.

Gan Si (Shredded Bean-curd Sheets)
A refreshing cold dish made of Bean-curd sheets. The bean-curd sheets are cut finely into threads with seasoning of sauce, sesame oil and vegetables shreds of bamboo root, mushroom, chicken or meat. It has fine shreds and a tender taste. It can also be boiled in broth and served with other meat shreds.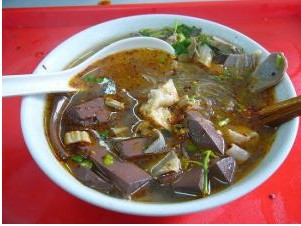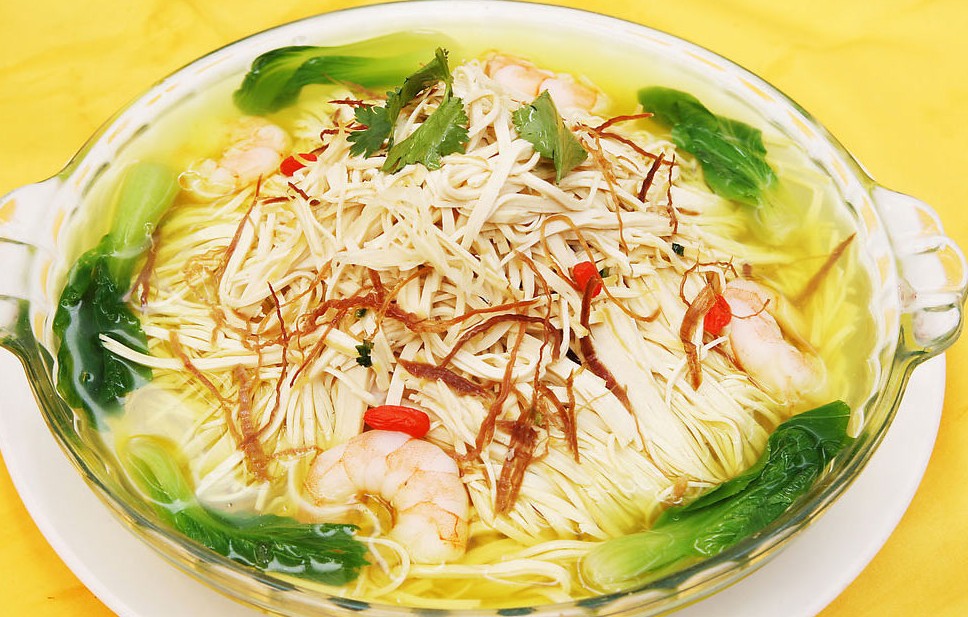 Salted Soup Duck
Autumn in Nanjing is a season of scented osmanthus blossom and the best time to make the delicious Salted Soup Duck because ducks at this time are fat. The chef chooses well-bred ducks and smears salt and spice on them to add flavors. The spice ingredients are a secret. Then the spiced ducks are marinated in a sauce for two hours. Just before eating, the ducks are steamed. It should taste fragrant, crisp and tender. The best restaurant to taste it is Jinling Restaurant near Xinjiekou.

Pressed Duck
A legend goes that in China's Southern Dynasties (420 - 589) an emperor was besieged by enemies in the imperial city. Soldiers guarded the city and fought hard in bloody battles. Women made salted ducks and wrapped them with leaves to preserve the flavor. Ducks were packed into a large jar and delivered to the soldiers. When the soldiers unwrapped the ducks, they found the ducks pressed flat, thereby the name Pressed Duck.
The difference between Salted Soup and Pressed Duck is the taste. The duck meat of the first style tastes fresh and tender while the latter tastes tight and pliable. Therefore, if you buy the Salted Soup Duck, choose the one most recently prepared.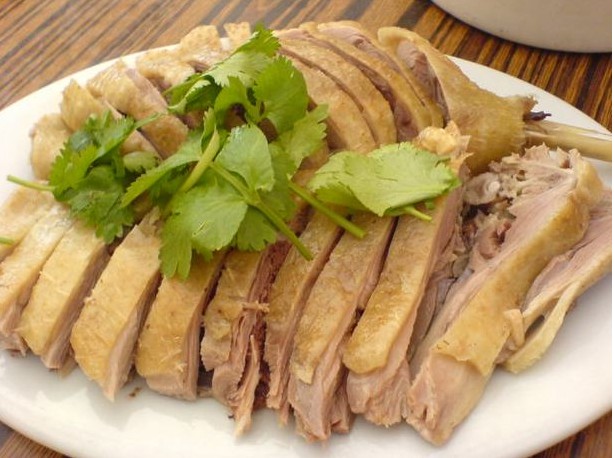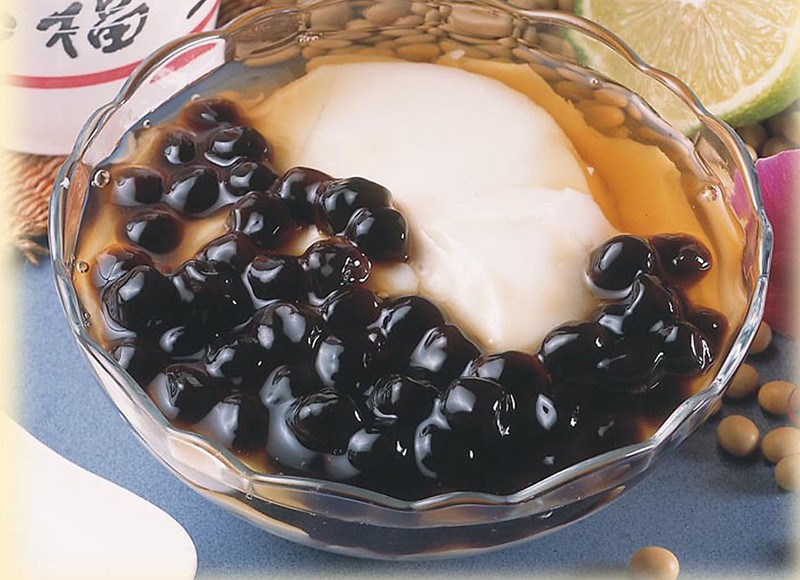 Famous Local Snacks
Dou Fu Nao (Tofu pudding)
This is a great breakfast-time soup dish made from tofu (bean curd), mushrooms, coriander and chilli. The best place to taste it is Liu Feng Ju.

Fried Spring Onion Pancake
This is a kind of fried pastry that is filled with shallot, meat and other ingredients and usually covered with a pastry crust. It is also a popular breakfast snack. The best place to taste it is Liu Feng Ju.

Snack Streets
Fuzimiao Street (Gongyuan Street)
Most travelers find local delicacies in Nanjing irresistible. Gongyuan Street on the northern bank of the famous Qin Huai River (usually called Fuzimiao Street by locals) is the most bustling tour site in the city. It is one of China's Four Famed Streets - the others being Wangfujing in Beijing, Xuanmiaoguan Street in Suzhou and Nanjing Road in Shanghai. You can sample various snacks, from the reputed Salted Soup Duck to Chinese dumplings in dozens of restaurants, stalls and shops on the street. The most famous snacks include spicy Gan Si, eggs boiled in tea, fried pancakes, duck blood soups, beef soup, dumplings and others. Famous restaurants include Wanqing Tower, Kuiguangge, Lao Zhengxing and Liu Feng Ju. You can take Bus 1, 7, 31, 40 and 301 or the special tourist lines of No.2 or 4 and get off at Fuzimiao stop. An alternative could be choosing Bus 2, 4, 16, 33, 44 and 49 and get off at Changle Lu. Find more on our restaurant list in the following text.

There are two other food streets in Nanjing - Shiziqiao Food Street in Hunan Lu and Hanfu Food Square near the president hall.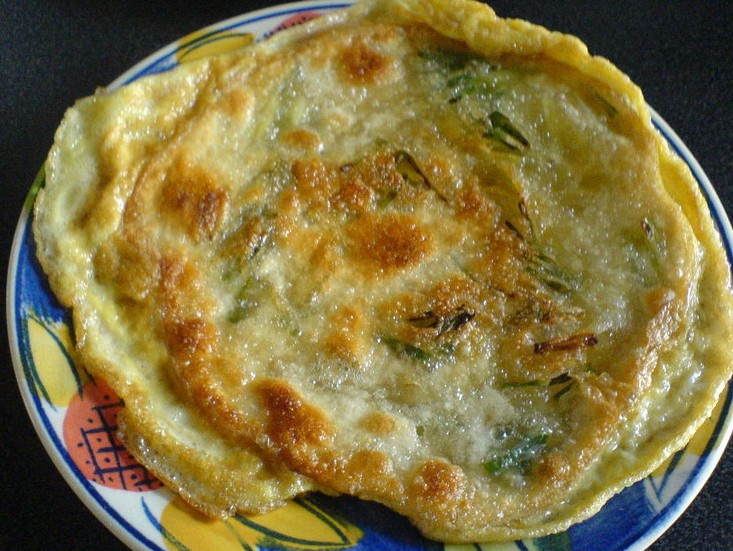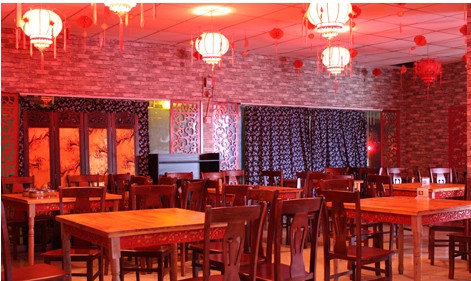 Hunan Lu Dinning & Shopping Street
Located in the northwestern part of the city in Gulou District (Drum Tower District), this one kilometers long street is one of the most prosperous shopping streets in Nanjing with the famous Shiziqiao Food Street in the middle. This pedestrianised street is filled with dozens of restaurants providing both Chinese and western-style food. The street is divided into three parts. The first part has restaurants providing typical local cuisine, among which Shiwangfu Restaurant is the best. The second part is called Chinese Food Street where various cuisines from different parts of China are found and the last, but not least, is the area which has food from Japan, Korea, India, Thailand and the west.

This street is a warm, lively place for local people who spend evenings there with friends. An annual flavored food festival is held to attract tourists.

Hanfu Street
Hanfu Street, opposite Nanjing Presidential Hall, is the latest food street to be developed and has restaurants run by people from other cities in China. They cover all kinds of food from throughout the country including spicy Sichuan cuisine, ethnic Guizhou food, folk dishes of Northeast China and Shanghai cuisine.

Recommended Restaurants

For your reference, the following are the restaurants rated most popular by the locals:
Kuiguangge Teahouse
Location: in the front part of the famous Fuzimiao dinning street.
Style: This is a century-old Muslim teahouse , is also the best place to taste Chinese tea. The highlight is to choose among a collection of green, red, scented tea varieties and learn more about the marvelous traditional Chinese tea sets. This teahouse is renowned as the best in Nanjing.

Lao Zhengxing Restaurant
Location: No. 119, Gongyuan Jie ,on the bank of Qinhuan River near Fuzimiao,
Style: this is a time-honored Style: restaurant providing unique dishes and cuisine from Zhejiang Province.

Willow Vegetarian Restaurant (Lv Liu Ju)
Location: No. 248, Taiping Nanlu
Style: The only vegetarian restaurant in Nanjing provides Muslim food.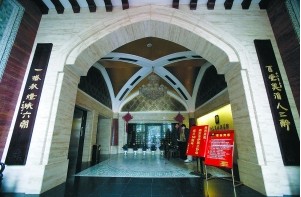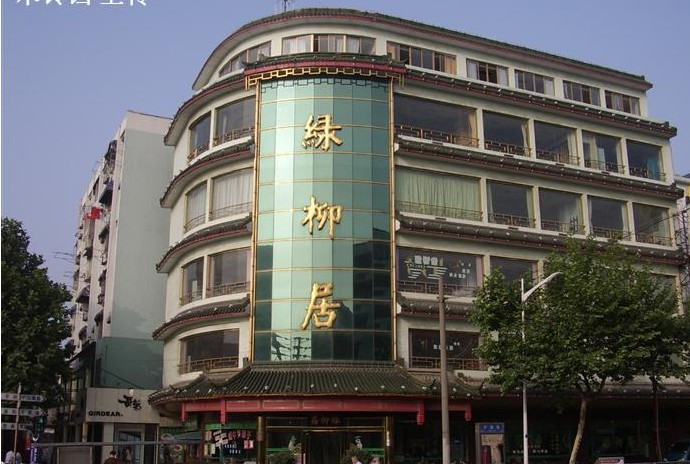 Maxiangxing Restaurant
Location: No. 5, Zhongshan Beilu
Style: This restaurant represents Muslim cuisine in the southern part of China. Its salted soup duck and beef noodles are delicious.

Sichuan Restaurant
Location: No. 171, Taiping Lu
Style: Simply from its name you can guess it is a restaurant providing Sichuan-style dishes and food. The famous foods here include Gaobao Spicy Chicken, Spicy Tofu, Fishy Smell Meat, Strange Smell Chicken and so on.

Liu Feng Ju
Location: outside Gong Yuan (the imperial examination place)
Style: It was popular with local people for its Tofu pudding and fried pies. Now the Dou Fu Nao and Fried Spring Onion Pancake earn it a great reputation.

Yonghuyuan Restaurant
Location: Yonghuyuan
Style: This restaurant is worth visiting more for the view than for its food. The restaurant is decorated in a simple architectural style of the Ming and Qing dynasties. You can sample local snacks at rows of stalls on the first floor or spend a good time in a delicately decorated private room on the second floor.

Jinlingchun
Location: Confucius Temple Catering Street.
Style: The building area includes all kinds of restaurants and teahouses, serves Qinhuai snacks, new dishes of Guangdong Style.

Wanqing Tower
Location: It includes three halls. One is at the east side of Dacheng Palace of Confucius Temple, the other two are in the Confucius Temple catering street.
Style: "Eight Uniques" are its specialties, and assessed as "Chinese Famous Snacks" by the state.

For western food lovers, the following western restaurants are good choices:
Western Restaurants
Location: Hunan Lu food street.
Specialty: Real western style food

The King Of Lions Restaurant
The adornment of the restaurant is French Imperial Park style, but the food is Huai-Yang Style, new flavor with traditional material, echoing with tranquil and enjoyable European breeze.