Nanjing Transportation

Getting There

By Air
CAAC have regular air connections to all major Chinese cities such as Beijing, Shanghai,Tianjin, Hangzhou, Jinan, Changsha, Chengdu, Chongqing, Fuzhou, Xiamen, Guangzhou, Guilin, Wuhan, Xian, Zhengzhou, Lanzhou, Shenyang and Dalian.

The flight time from Beijing to Nanjing is a little less than two hours and one hour by air from Shanghai.

Airport
Lu Kou International Airport (NKG) in Nanjing is located to the southeast of the city, 35 kilometers (22 miles) from the city center. Getting there by the 29-kilometers (18-mile) Airport Highway takes about 45 minutes. The AH is also connected with several main intercity expressways, which connect to nearby cities. A taxi driver from the airport to the city area costs more than 100 yuan.

Airport to City
Airport shuttle buses leave from the Arriving Building and take passengers to the city center (the Xinjiekou Area). The first bus departs 30 minutes after the first flight arrival. The interval depends on the amount of passengers and flights.

Route: Arriving Building ---> Qili Jie---> Jinyu Hotel --->Beijing Donglu --->Tianjin Road (Drum Tower)
There are also regular buses to the nearby cities of Changzhou, Yangzhou and Zhenjiang.
Taxi service is available on the first floor of the Arriving Building in the airport.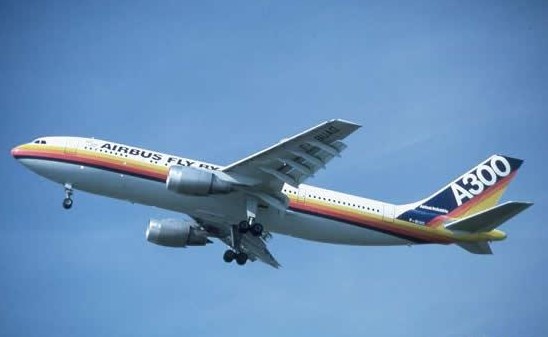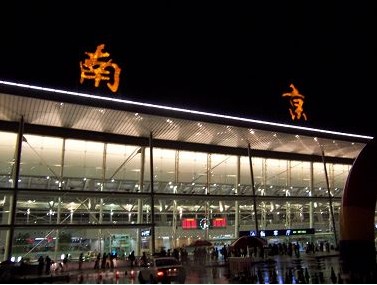 City to Airport
Airport shuttle buses leave from the Airport Ticket Office in Xinghan Building at No. 180, Hanzhong Road daily with an interval of half an hour from 6:00 a.m. to 7:00 p.m. Meanwhile, most three-star and above-rating hotels in the city have special bus services to the airport.

There are other seven domestic airports in Wuxi, Suzhou, Lianyungang, Xuzhou, Changzhou, Nantong and Yancheng, which allow tourists to take a quick trip between these areas inside Jiangsu Province.
Ticket Booking: 025 - 86602902 (city area) or 025 - 52480482 (airport) 24 hours flight inquiry and ticket booking service

By Train
The Yangtze River Bridge in Nanjing connects railways on the northern and the southern river banks so that Nanjing has become the train transport hub of Eastern China. At the intersection of the national Jinghu Railway (Beijing-Shanghai Railway) and Ningtong (Nanjing -Tongchuan) Railway, Nanjing has a convenient rail network, with direct trains to Beijing, Shanghai (four hours), Hangzhou (two hours), Tianjing, Harbin, Changchun, Shenyang, Hangzhou (five and a half hours)and Xian.

A quick trip from Nanjing to Shanghai
Trains running on Nanjing to Shanghai section of the Jinghu Railway are frequent and the trip takes only three hours. You can buy the tickets at the five windows to the right on the second floor of the Ticket Building at Nanjing Train Station. One thing you should bear in mind is that the five windows cater for different time period so make sure you come to them at the right time.

Nanjing Train Stations
There are four passenger stations in Nanjing. The Nanjing Train Station, located in the northern suburb near the Xuanwu Lake, is the main passenger station in the city. All trains passing and leaving from Nanjing stop at this station. Passengers can easily change trains there. There are also three other train stations in the city, namely the West, South and North stations. All initial trains leave from the West Station and short-trip trains start from the Southern Station for nearby cities and towns.

Tickets
Tickets offices are available at both the ticket window of these train stations and ticket agencies throughout the city. You can only book your tickets five days in advance. The train station sometimes adjusts the ticket pre-sell period on a large amount of passengers. An easier way for you is to book ticket right at hotel counter, which will charge you a little service fee but it is worth it to avoid the lengthy queues at the ticket windows.
Nanjing Railway Station Ticket Booking: 85822222 (enquiry), 85824224 and 85071111 (booking)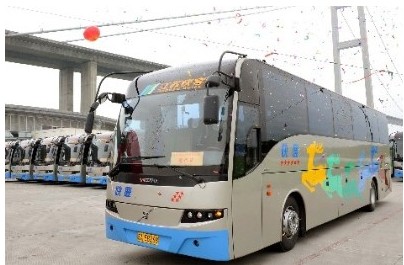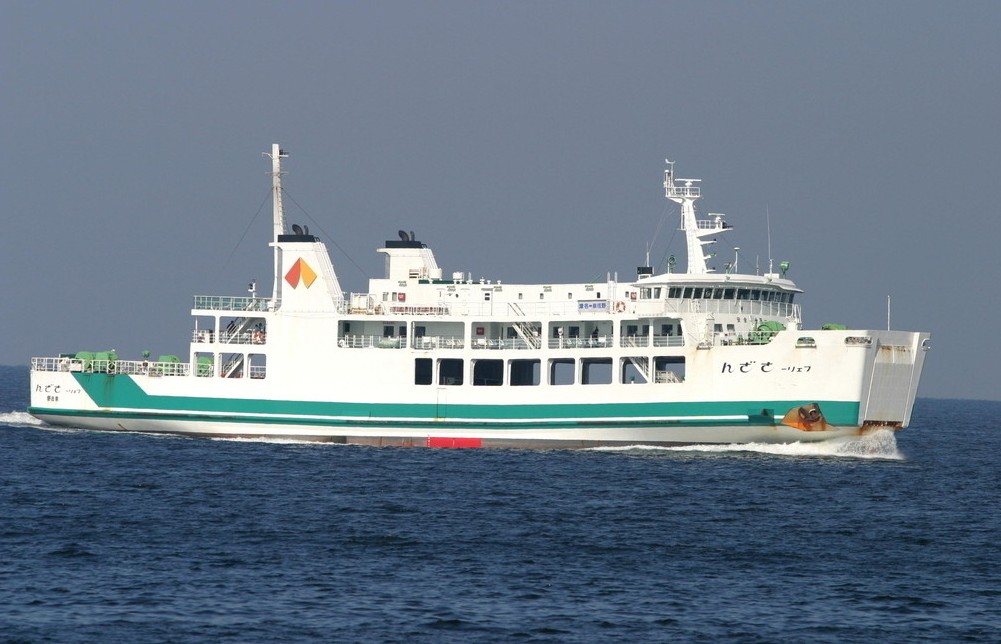 By Long Distance Buses
Six expressways radiate to the surrounding cities and areas in Anhui Province, Zhejiang Province and Shanghai. Long distance buses travel between Nanjing and major cities in almost all provinces in the east and southeast of China.

Zhongyangmen Distance Passenger Station at No. 1, Jianning Road is the most important station in Nanjing serving the most travelers. Nanjing-Shanghai Express buses leave from 7:00 a.m. to 7:00 p.m. daily with an interval of twenty or thirty minutes stopping at Zhenjiang, Changzhou, Wuxi, Suzhou and Shanghai.

Seven Distance Passenger Stations (DPS) in Nanjing
The Eastern DPS
Address: No. 17 in Huayuan Lu in the eastern suburb of the city
Destination: Jiangsu, Zhejiang, Fujian, Guangdong, Hebei, Jiangxi, Hunan and Anhui 

Zhongyangmen DPS
Address: No. 1 in Jianning Lu
Destination: Zhejiang, Anhui, Shandong, Hebei, Henan, Hubei, Hunan, Jiangxi, Guangdong, Shanghai, Beijing, Liaoning, Shanxi and Jiangsu 

Zhonghuamen DPS
Address: No. 88 in Jihecun Lu
Destination: Ma•Żamshan, Wuhu and several nearby cities 

Xiaguan DPS
Address: No. 10 in Jiangbian Lu
Destination: Hubei, Anhui, Jiangxi and Henan 

Hanzhongmen DPS
Address: No. 278 in Hanzhong Lu
Destination: Zhenjiang, Xuzhou 

Zhongshan Nanlu DPS
Address: No. 400 in Zhongshan Nanlu
Destination: Shanghai, Wuxi, Suzhou, Hangzhou, and Hefei 

The Northern DPS
Address: No. 22 in Qiaobei Lu
Destination: Yangzhou, Nantong, Xuzhou, Lianyungang, Dalian, Anhui, Wuhan, Shandong

By Water
Bordered by the Yangtze River, Nanjing has a developed water transport network. Passenger cruise ships can take travelers to Zhenjiang, Yangzhou and Nantong in Jiangsu Province or downstream along the great Yangtze to Shanghai and upstream to Wuhu, Anqing, Jiujiang and Chongqing and other ports of call.

Nanjing Passenger Port
Located in the northern end of Jiangbian Lu in Xiaguan area, Nanjing Passenger Port is close to West Nanjing Railway Station. Tourist Bus No.4 and public buses of 10, 31, 34 or 302 can reach the port.
Enquiry: 025 – 58805501

Getting Around

Public City Bus
Public buses cover every corner of the city but the names on the signposts at the stops are confusing for foreigners. The easiest way is to write down the destination you want to go in Chinese characters on a sheet and take it with you. There's no conductor on public buses and you need to put one yuan into the money box when you get on a bus. For air-conditioned buses, two yuan is charged.

Tourist Bus
Special tourist bus lines are designed to tour major sightseeing places in the city. All tourist buses are air-conditioned for two yuan. You can either buy tickets on board or use a kind of IC card (something like a credit card used for transport). The IC cards are issued by the city transport companies and money can be added in some banks. Alternatively by taking tourist buses No. 1, 2, 3, 4 or 5, you can buy an admission ticket to the sightseeing place you want to visit and benefit from free bus-travel.

Tourist Bus Route
----- NRS (Nanjing Railway Station)
 Bus No. 1
NRS - Zhongyangmen ---> Xuanwu Lake ---> Drum Tower ---> Jiming Temple---> Presidential Hall --->  Ruins of Ming Palaces ---> Zhongshanmen --->  Mausoleum of Dr. Sun Yet-sen
Operating hours: Initial stop 7:00- 16:40 (winter) 7:00- 17:00 (summer)
Ending stop: 7:50- 17:30 (winter), 7:50- 18:30 (summer) 

Bus No. 2
Yu Hua Tai ---> Zhonghua Gate --->  Fuzimiao --->  Presidential Hall --->  Ruins of Ming Palaces ---> Plum Hill
Operating hours: Initial stop 7:45- 16:30 Ending stop: 8:45- 17:30 

Bus No. 3
Zoo---> NRS---> Taipingmen--->  Zijinshan Telpher---> Botanical Garden --->  Mingxiaoling Mausoleum---> Mausoleum of Dr. Sun Yet-sen---> Linggu Temple Park
Operating hours: Initial stop 8:30- 15:45 Ending stop: 9:15- 16:30 

Bus No. 4
Southern Gate of Yu Hua Tai Cemetery---> Yu Hua Tai---> Zhonghua Gate---> Fuzimiao---> Zhanyuan---> Mochou Lake---> Hanzhongmen--->  South Stone City--->  North Stone City---> West NRS---> Nanjing Passenger Port
Operating hours: Initial stop 6:30-17:00 Ending stop: 7:45-18:30

Taxi
Taxis ply the main streets in the city. Fares start eight yuan for the first three kilometers, and 2.4 yuan for each additional kilometer. At night the charge is the same initial charge plus 2.7 yuan for each additional kilometer. Unlike those in Shanghai, Beijing or Shenzhen, the Waiting time is not charged.

Metro
The recently opened No 1 metro line is great news for the city. This is the first metro system for this ancient capital. At present, the service is still being tested and has had a test run for sightseeing tourists in May this year. It will open to the public on schedule in September, 2005.

The line runs through the city from north to south with 16 stops, including many tourist spots of the city. The ticket price is estimated to be two yuan for the first eight stops and one yuan for every four additional stops. It means citizens living in the southern end of the city only pay two yuan to reach the city center and four for the whole trip.

The new metro not only provides convenient transportation for citizens but brings new opportunities to the commercial development of the city. An underground commercial center is undergoing its final construction. Sharp-sighted businessmen are competing for the shop buildings and prepare for the big day of September 1st, when the metro opens to the public. In the future, the metro area will become a new shopping center of the city. The metro has entrances to major shopping malls in Xinjiekou area and to almost all the bus stops in the area covered by the line. People can easily change between the two transport networks. Convenient equipment such as access for disabilities, telecom signals, electronic guide screens and navigation signals make the trip comfortable.

Route
Hongshan Zoo ---> Nanjing Railway Station ---> Xin Mofan Malu ---> Xuanwu Men (Xuanwu Gate) ---> Gulou (Drum Tower) ---> Zhujiang Lu ---> Xinjiekou (downtown area) ---> Zhangfuyuan ---> Sanshanjie ---> Zhonghua Gate --->Xiaohang ---> Olympic Center (the southern ending)
For first-time visitors, an easy way to cover the major attractions of the city is to take the No. 1 metro line.

Car Rental
Nowadays, car rental is available in large cities in China. The most well known one in Nanjing is Zhongbei Car Rental Company at No. 400, Zhongshan Nanlu, tel. 025-2261544. You may not find an English speaker there so try to ask a local student for help. The prices range from 200 to 400 yuan, a standard car is 220 yuan/day and a luxury one is 260 yuan/day with a limit of 300 kilometers. Service fee for driver is not included.