Eating in Shenyang

Famous Local Food
Laoshan Ji Haicheng Bing (Laoshan Ji Haicheng Pie)
Laoshan Ji Haicheng Pie has a history of more than 80 years, it is one of the most celebrated snack shops in Shenyang.
Xita Lengmian (West Tower Cold Noodle)
Xita Lengmian is a famous snack with a Korean flavor. Cold boiled noodles are matched with a special soup to yield a taste treat.
Little Potato Pickles
Little potato is much smaller but has much more nutrition than a normal potato. This potato is a specialty food in Northeast China. Tasty Little potato pickle is a popular snack in almost all areas of Northeast China.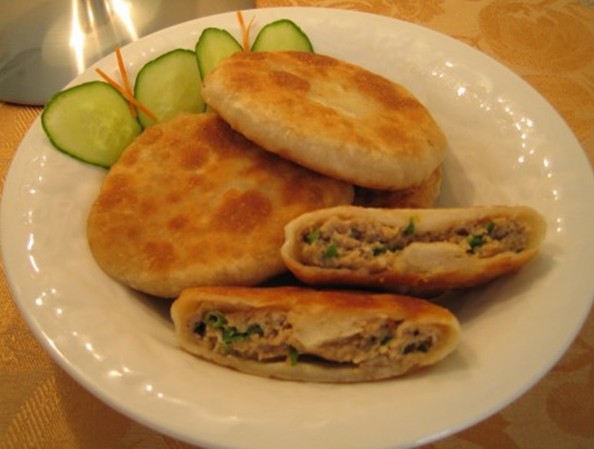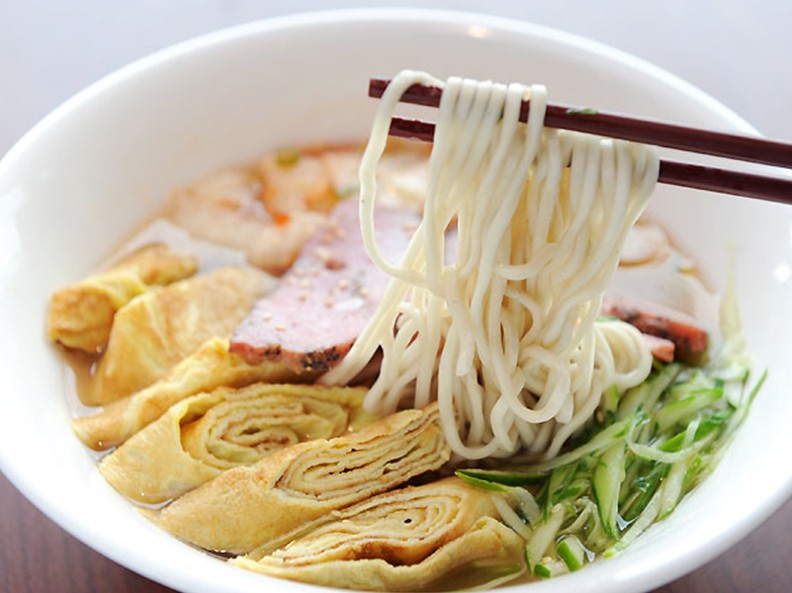 Featured dining streets
West Tower Street
Address: Heping District
West Tower Street is the longest street with a distinct Korean flavor. Various kinds of restaurants, pubs, stores and entertainment centers stand on both sides of the street.

Huihui Ying
Address: Qingzhen Lu, Shenhe District
Huihui Ying is a gathering place for Shenyang Muslims. You can find the most authentic Muslim food here in Huihui Ying.
Recommended Restaurants
Lumingchun
Address: No.28, Nanjing Beijie, Heping District
Lumingchun was built in 1929. It is famous for its various dishes and exquisite cooking skill. Of note is that it is one of only a few restaurants in which Man-Han Banquet is served in Shenyang.
Laobian Jiaozi Guan (Laobian Dumpling Restaurant)
Address: No.206. Zhongjie Lu, Shenhe District
Liaobian Dumpling has a history of about 160 years, it has become a calling card of Shenyang. The unique shape and delicious fillings of Laobian dumplings will definitely make your mouth water every time you see them.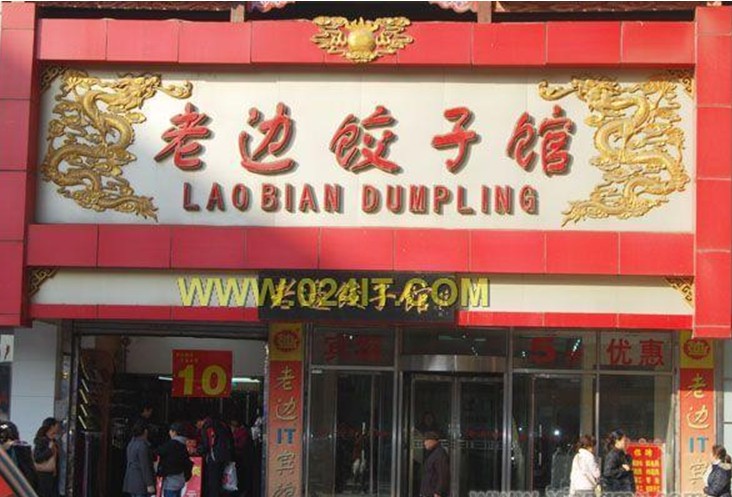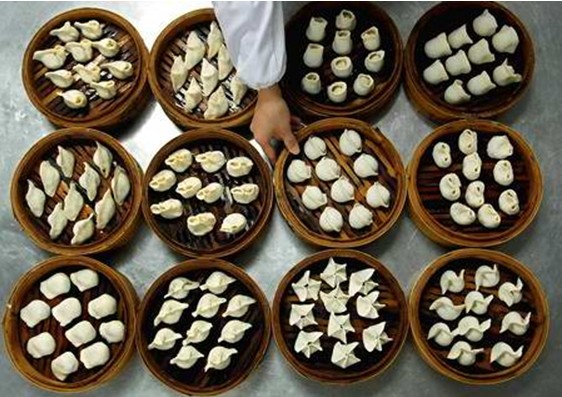 Najia Guan (Najia Restaurant)
Address: No.90, Shenyang Lu, Shenhe District
Najia Guan was opened by Manchu cooks in 1884. The best-known dishes of this restaurant are Bairou (tender pork sausage boiled in clear water and seasonings) and Xuechang (boiled pig intestine with pig blood and various flavorings inside).
Majia Shaomai Guan (Majia Shaomai Restaurant)
Majia Shaomai Guan was founded in 1796, it is the most famous Muslim snack shop in Shenyang. Each Shaomai (a steamed dumpling with the dough gathered at the top) is in the shape of a peony; a feast to both eyes and mouth.
Shenyang Da Qing Hua Jiaozi Guan (Da Qing Hua Dumpling Restaurant)
Address: No.128, Shiyi Wei Lu, Erjing Jie, Heping District
Daqinghua dumplings still keep the distinctive Manchu flavor and delicious taste.
Liangui Xunrou Dabing (Li Liangui Bacon and Cake)
Address: No.88, Zhengyang Jie, Shenhe District (general)
Delicious bacon and cake are specialties of this restaurant.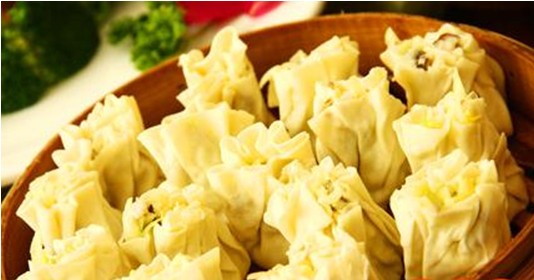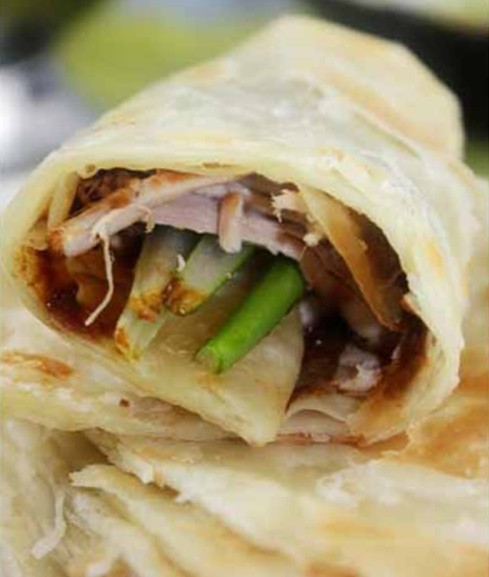 Yangjia Diaolu Bing (Yangjia Suspending Furnace Cake)
Address: No.2, Changxin Jie, Heping District
This restaurant was opened in 1913. The cake is thin with clear layers, and delicious.
A Cha Zhenwei Dunpin
Address: No.89, Sanhao Jie
Speciality: Dongbei dishes (popular dishes in Northeast China)
Lvse Shengtai Yuan
Address: Sha Gangzi, Changbai Jie
Speciality: authentic Dongbei dishes
Shu Xiang Yu Fu
Address: north gate of Northeastern University
Speciality: Sichuan Cuisine
Pizza Hut
Zhonghua Branch: No.15, Zhonghua Lu
Zhongjie Branch: No.201, Zhongjie Lu
Sanhao Branch: No.90, Sanhao Jie
Xinjiang Shifu (Xinjiang Restaurant)
Address: No.46-2, Chongshan Dong Lu
Speciality: Muslim food
Ruyifang Doulao
Speciality: Guangdong cuisine
Kuan Xiangzi Vegetable Dishes Restaurant
Address: No.202, Erjing Jie, Shiyi Wei Lu