Shenyang Transportation

Getting There
By Air
Shenyang Taoxian International Airport is the largest airport of northeast China. Speedway connects Shenyang and the airport, which makes the transportation rather convenient. Airlines here can reach 58 domestic cities and foreign cities in Korea, Japan, Thailand, Russia, France, America and Australia. Therefore Shenyang is the third city in China (following Beijing and Shanghai) that offers air passage across Europe, America and Oceania. Addressor of China Southern Airline said that before the International Horticultural Exposition they will try to open some other international routes from Shenyang to Amsterdam, San Francisco, New York, Munich, Ho Chi Minh City and so on.
From Shenyang city to the airport, there are aviation regular buses which you can get on at the air tickets sales center at Maluwan, No.117, Zhonghua Lu. The bus runs every hour. The last bus to the airport is at 19:00 o'clock. The schedules of the buses from the airport to Shenyang City depend on arrival time of planes. No matter when the plane arrives, there is bus waiting for you. You can get on it in front of the waiting hall. The whole journey will cost you 10 Yuan and take you about 40 minutes. If you want to take a taxi to get to Shenyang downtown area, it will cost you about 50 Yuan.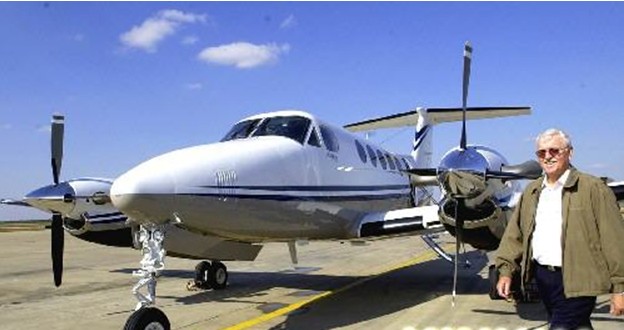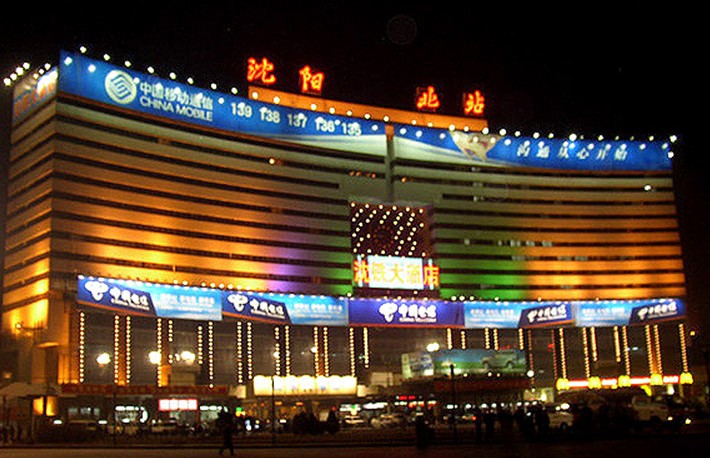 Air Inquiring Number: 024-89392510, 024-89392520.
Air Tickets Service: 024-23197188.
Tiaoxian International Airport Tickets Sales Center: 024-24840445.
By Train
Shenyang has two railway stations. One is located on the division line of Heping District and Tiexi New District which is called Shenyang Train Station (South Shenyang Train Station). The other stands on the boundary line of Shenhe District and Huanggutun District. It is named North Shenyang Railway Station. Generally speaking trains that start from South Shenyang Train Station reach cities within or near Liaoning Province; while trains that start from North Shenyang Railway Station can arrive at most cities in China, like Beijing, Shanghai, Xian, and so on.
Inquiring number of North Shenyang Railway Station: 024-62041168, 024-22520858, 024-22520878.
Inquiring number of Shenyang Train Station: 024-62062222, 024-23414391.
By Long-distance Bus
Shenyang is located in the center of Liaoning highway net. National roads 101, 102, 202 and 304 cross each other here in this city. In addition there are five speedways starting from Shenyang to Beijing, Dalian, Harbin, Fushun and Benxi. The local speedways together with those passing ones make it possible that there are almost hundreds of regular buses delivered to other towns within Liaoning Province and cities in and out the province.
Major long-distance bus stations in Shenyang:
Shenyang General Long-distance Bus Station: Chongshan Lu, Huanggu District.
Shenyang West Long-distance Bus Station: Zhonggong Nanjie, Tiexi District.
Shenyang South Long-distance Bus Station: Shengli Nanjie, Heping District.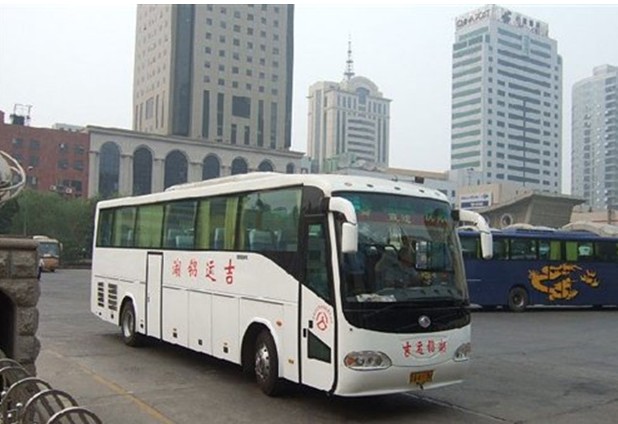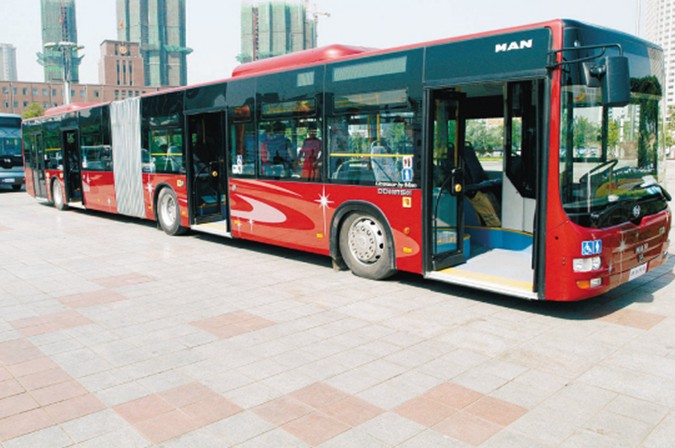 Getting Around
By City Bus
There are more than 140 city buses lines in Shenyang. Buses can reach almost every place in Shenhe District, Huanggu District, Tiexi District, Heping District and Dadong District. The ticket fare for mini-buses with conductors depends on the number of stops you have to take, the ticket fare is 1 Yuan for big city buses without conductors.
By Taxi
There are about 193 taxi companies in Shenyang at present, with a total of 170,000 in operation. As for the brand of taxies here in Shenyang, there are Santana, Jetta, Zhonghua (belongs to the high-rank), and the like. Except those air-conditioned taxies (eight Yuan for the first three kilometers (about 1.9 miles)), the usual price for a taxi is seven Yuan for the first three kilometers. An additional charge of one Yuan for every 600 meters (about 656.2 yards) is charged for both non-air conditioned and air conditioned taxies.
There will be BMW taxies available during the period of the 2006 International Horticultural Exposition. They will mainly provide service for distinguished guests coming to attend this exposition. The price is 10 Yuan (12 Yuan from 22:00 pm to 6:00 am in the next morning) for the first three kilometers and 2 Yuan (2.5 Yuan from 22:00 pm to 6:00 am in the next morning) for each extra kilometer (about 0.6 mile). If the taxi stops at your request, you have to pay 2 Yuan for every five minutes.