Eating in Tianjin

Famous Local Food

Tianjin dining culture is renowned throughout China, and not only the traditional Tianjin snacks, but the cuisines from other regions of China can also be found. Food Street is a fairly good place for you to sample these cross-cultural Chinese dishes. These traditional and famed snacks cannot be missed should you ever come to visit this charming municipality.

Tianjin Cuisine, originated from the dishes of the local people has unique features. Representative local flavors include Eight Big Bowls, Four Big Stews and Four Treasures in winter. Famous dishes are lettuce, prawn, Xiehuang (the ovary and digestive glands of a crab), and shark's fin.

Famous Local Snacks

Goubuli Baozi (which have the literal meaning that "even dogs will not pay attention to it "), Guifaxiang fried dough twists and Erduoyan fried cakes are the most famous local snacks, known as the three Unique Snacks in Tianjin. Goubuli Baozi has had more than 150 years of history. The hot steamed stuffed bun is very pleasant to the eyes and delicious, yet not very greasy. 'Goubuli Stuffed Bun' Restaurant was first called 'Dejiuhao', and had a history of over 100 years. At that time, the manager's name is Gao Guiyou, 'Gouzi (In Chinese, it means Dog.)' is his nickname. His stuffed buns are much loved by the customers. The restaurant becomes prosperous that 'Gouzi' is too busy selling his stuffed buns to have time to talk with customers. And people play joke at him; 'Gouzi ' is selling his stuffed buns, and has no time to talk to the customers. Now its chain restaurants can be found both home and abroad.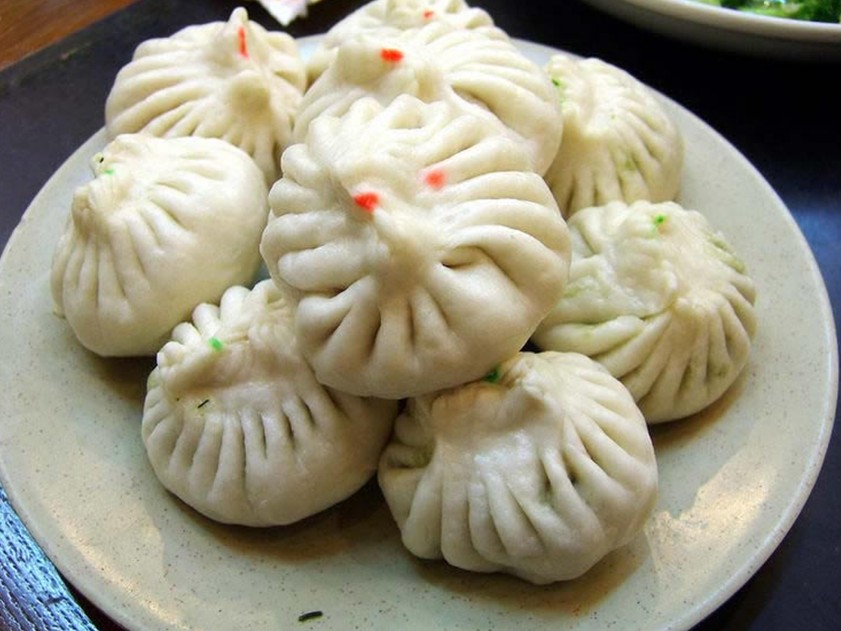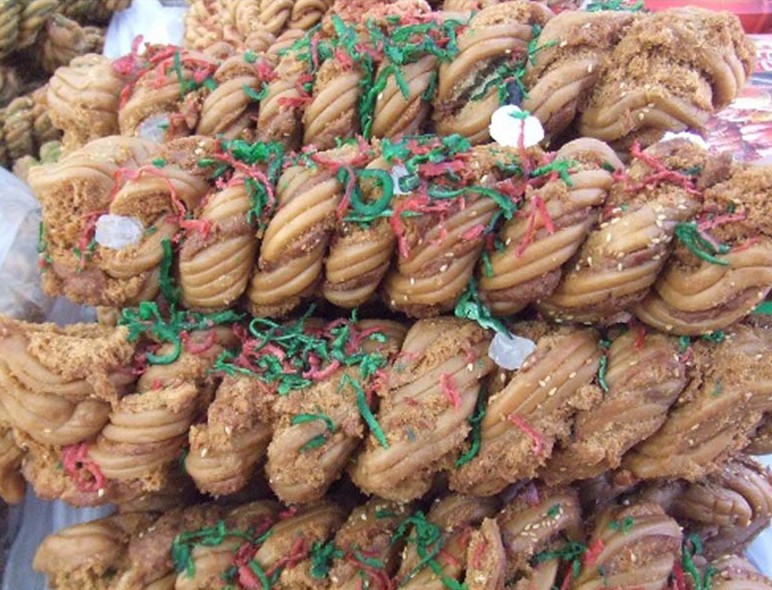 Shiba Jie Mahua (fried dough twist) is sweet-smelling and crispy. It cannot go bad even being stored for several months. With a 100-year history, Erduoyan Zhagao has been so popular for its fine ingredients and thus boasts a renowned reputation in Tianjin. Other local snacks also includes Guifaxiang fried dough twists, eardrum fired sponge cakes, Zhilanzhai dry fruit, Mingshunzhai pan cakes and porridge with osmanthus flowers.

Goubuli Baozi General Restaurant
Add: No.77, Shandong Lu, Heping District
Tel: 86-22-27302540

Erduoyan Zhagao
General: No.37, Beimenwai Dajie, Hongqiao District
Food Street Branch: No.16, Qufu Dao, Heping District

Shiba Jie Mahua Hotel Street Branch
Add: No.18, Jiashang, Beilou, Hotel Street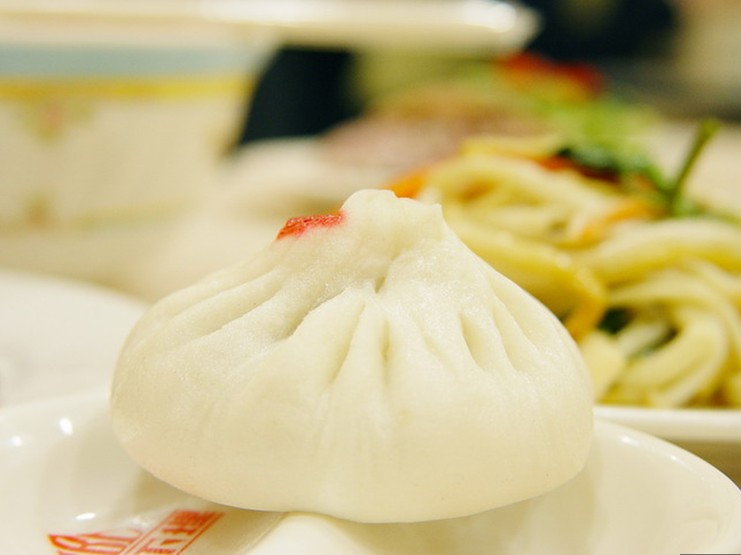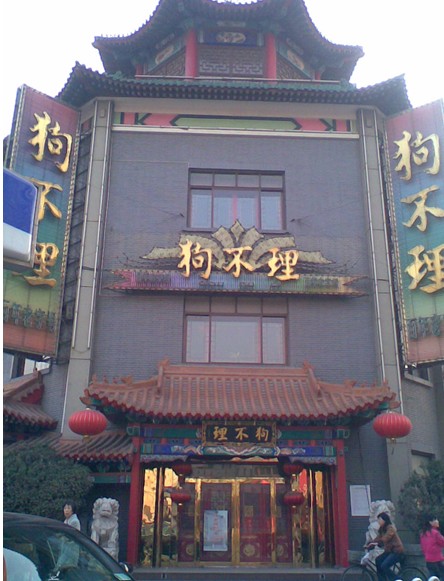 Recommended Restaurants

For your reference, the following are the restaurants rated most popular by the locals:
Gujing Restaurant
Add: No. 1 First District on the Food Street, South of the City
Tel: 86-22-27357420

Hanjin Bai Seafood Restaurant
Add: No. 985 South Dagu Rd., Hexi District
Tel: 86-22-88326666

Home Town Seafood
Add: No. 1 Erjing Rd., Economic Development Zone, Dongli District
Tel: 86-22-24999600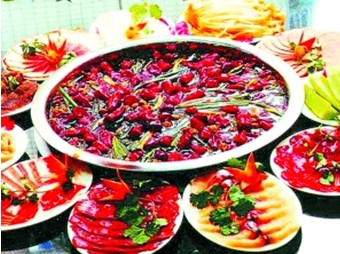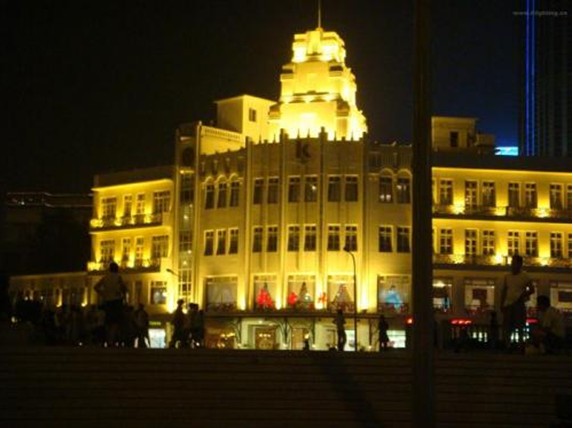 Hongqishun Restaurant
Add: No. 668 South Dagu Rd., Hexi District
Tel: 86-22-28327956

Jushi Garden Food City
Add: No. 117 Liuwei Rd., Hedong District
Tel: 86-22-84110466

Kiessling Western Restaurant
Add: No. 27 Zhejiang Rd., Heping District
Tel: 86-22-23322247

Lao Sichuan
Add: Nanlou, Hexi District

Pengtiange Restaurant
Add: No. 8 South Hongqi Rd., Nankai District
Tel: 86-22-23956666

Tianfu Laoma Restaurant
Add: No.85, Liuwei Lu, Hedong District

Tian Yu Restaurant
Add: No. 4 Jizhungzidao Rd., Hexi District
Tel: 86-22-23065888

Yang Shangshu
Nanmen (South Gate) branch: No.406, Nanmen Wai Dajie, Nankai District
Benxi Lu branch: No.19, Benxi Lu, Hongqiao District

Yu Fu Ma Tou Seafood Restaurant
Add: No. Yinfeng Didao, Huayuan Nankai District
Tel: 86-22-23668888

Yueweixian Restaurant
Add: No. 283 Hebei Rd.,Heping District
Tel: 86-22-23398888

For western food lovers, the following western restaurants are good choices:
Barcelona Western Food Restaurant
Address: No.10, Binyou Dao, Hexi District

Friday's
Address: 1st Floor, Teda International Hotel & Club, Tianjin

Starbucks
Xin'an branch: 1st Floor, New World Shopping Center, No.138, Dong Malu, Nankai District
Binjiang branch: 1st Floor, Hualian Department Store, No.200, Binjiang Dao, Heping District
Parson branch: 1st Floor, Parkson Shopping Center, No.162, Heping District

U.B.C Coffee
Tianta branch: No.30, Pingshan Dao, Hexi District
Qufu Dao branch: No.88, Qufu Dao, Heping District