Entertainment in Tianjin

Popular Activities

Two of the most popular forms of entertainment in Tianjin are speed boating (Kuaiting) best done towards Tanggu at Dagukou, although the level of safety is debatable, and shooting.

If you are into guns, then Tianjin could well be your place. The city boasts some well-equipped shooting ranges where you can try out pistols, automatic rifles and even machine guns. For those after a little less high-speed action, there is an ice rink and bowling center on the eleventh floor of the Isetan Department Store (Jili Dasha), open until 12pm.

A long history endows Tianjin with deep cultural connotations which have inspired some famous recreational art forms, such as cross-talk, Jingyun Dagu, and Tianjin Kuaiban being the most famous. Generally speaking Tianjin Kuaiban is performed in the Tianjin dialect. The performer (or performers) follows the rhythm coming from two thin bamboo boards on his (her or their) hand. Visitors can appreciate those performances in the big theaters in downtown.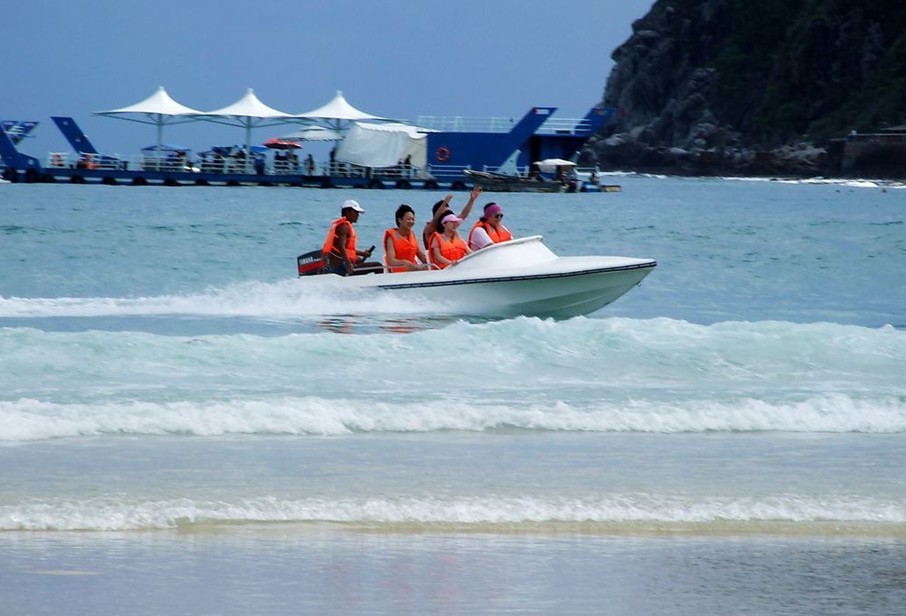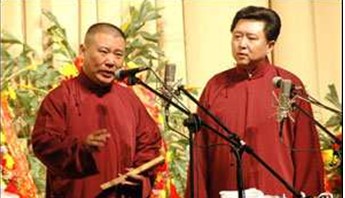 Other Entertainments and Activities

Internet bars in Tianjin are widely distributed in and around university campuses; therefore price there is much cheaper than those elsewhere. Generally speaking the internet fee is about CNY 2 or CNY 3 per hour.

Huana Golf Club
Add: No.1, Huanghai Lu, Tanggu Economic & Technical Development Zone)

International Golf Club
Add: Guanzhuang, Dongli District

Tianjin Large Stage
Add: No.44 Guangrongdao Rd., Hongqiao District
Tel: 86-22-26688888

Little Hardnok Bar Tianjin Celebrities Teahouse
Add: No.177 Xinhua Rd., Heping District
Tel: 86-22-27116382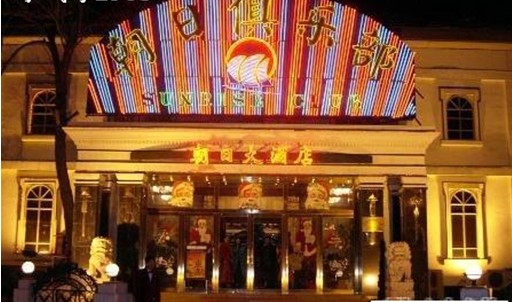 East Sea Fishing Village Show Stage
Add: No.23 Chongqingdao Rd., Heping District
Tel: 86-22-23118888

Quanyechang Gymnastic Center
Add: No.11th floor of Quanyechang Department Store, Binjiangdao Rd., Heping District
Tel: 86-22-27211111

Tianma Recreation Co.Ltd.
Add: Floors 10-11, Jili Mansion, Nanjing Rd., Heping District
Tel: 86-22-27221086

Xiaoxian ISland Keeping Fit and Recreation Co.Ltd.
Add: No.18 Huanhu Middle Rd., Hexi District
Tel: 86-22-23381996

Oriental Pearl KTV Entertainment Supermarket
Add: No.2 Guizhou Rd., Heping District
Tel: 86-22-27816666

Nightclubs
Scarlet
Add: 3F, No.155, Weijin Lu, Nankai District

Seven Club
Add: No.291, Shaoxing Dao, Hexi District

Max
Add: No.93, Qixiang Tai Lu, Hexi District

Sunrise Club (Zhaori julebu)
Add: Chongqing Road (Chongqing dao)

My Disco (Wode diting)
Add:Anshan road (Anshan dao)

DD Disco Square
Add: No.335 Machang Road (Machang dao)