Eating in Xiamen

Famous Local Food

Xiamen, as one subsidiary of Min (or Fujian) Food, has managed to combine the flavors of other foods like Taiwan, Chaozhou and Shantou foods due to historical and geographic reasons as well as exchange with the outside world. As the most representative one of Fujian local foos, it is characterized by its similarity to Canton food; sweet, light and very popular with western taste buds! Featuring the main techniques of braising, frying, stir-flying, quick frying and deep frying, its food has unique flavors of freshness, crispiness and lightness with a bit of spiciness. The food is certainly one of the best things about Xiamen- particularly the seafood which is exceptionally fresh.]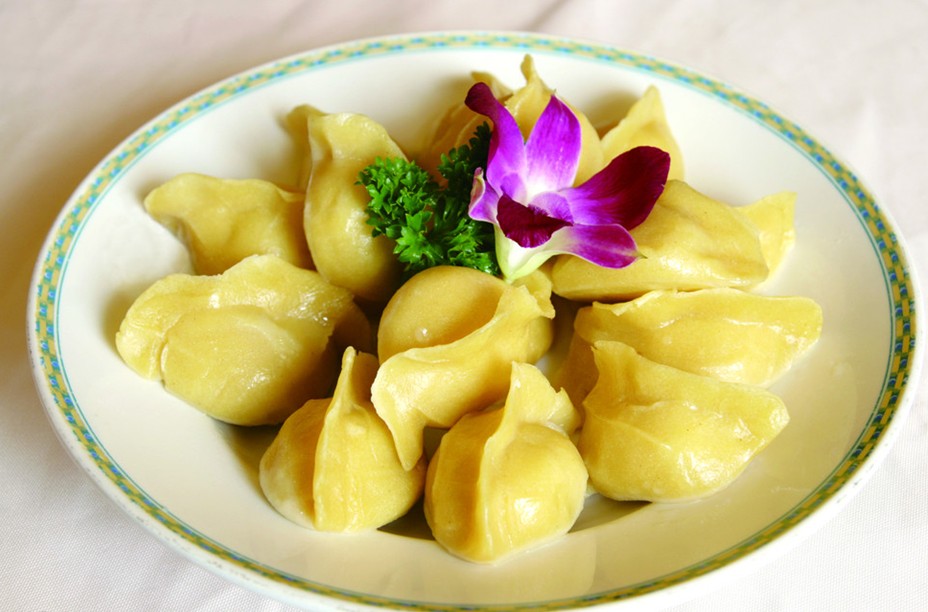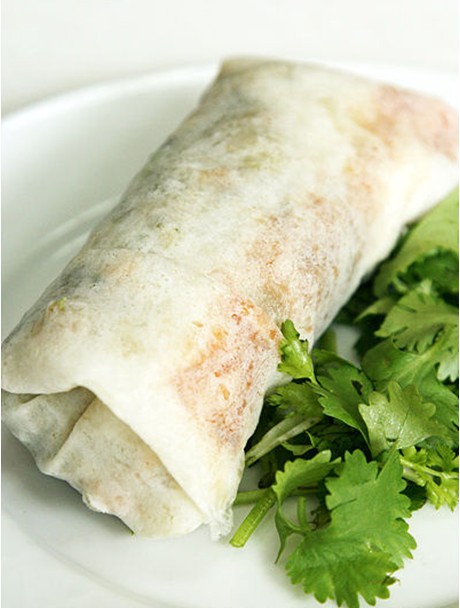 In addition, Xiamen has a huge collection of all sorts of cuisines in China like Guangdong cuisine, Sichuan cuisine, Hunan cuisine, Beijing cuisine, Huaiyang cuisine and the new Shanghai and Hangzhou cuisines, as well as overseas cuisines featuring European, American, Japanese, Korean and Southeast Asian flavors. In recent years, with efforts by Xiamen's reputable chefs, Xiamen food has reached an even higher level.
Famous Local Dishes

Seafood is one kind of most popular food in Xiamen. Owning to the advantage of Xiamen's vicinity to the sea, its seafood has unparalleled freshness. It is all over the place in Xiamen, and especially in Gulangyu, and is a great introduction to the culinary delights of the town. Oysters (Muli), Crabs (Pangxie) and Prawns (Xia) are the best of the batch. Its foods of sleeve-fish, yellow croaker, grouper, eel, sturgeon, shrimp, sea worm and seashell also enjoy very high reputation far and wide.
Xiamen is renowned for its fresh and delicious seafood, it is one of the most famous place to enjoy seafood. Guests can select their favorite eel, fish, octopus, squid, Seaworms, sea urchins, shellfish of top quality in here.
Vegetarian Banquet of Nan Putuo Temple, with a history of 100 years, is finely cooked mainly with natural vegetarian resources picked out in accordance with stringent standards. The vegetarian food by South Putuo Temple is a good representative of vegetarian culture and also a glittering name card of Xiamen city. It won the high honors in the fourth China Cuisine Festival as "brand-name banquet" as well as China's crowning cuisine award of "Gold Vessel Award". There are more than forty famous dishes in Nan PuTuo vegetable dishes, which are made of rice and four, bean, vegetables, mushrooms, agarics. These dishes pay great attention to the shape, color and taste. Most of them are called by their shapes. Each dish has its special taste and has its elegant name.
Herbal Meals are regard as a kind of magic food by foreign tourists who are often interests in herbal meals very much. Incorporating traditional herbal medicines, herbal foods can help to build up one's body and maintain health. Xiamen's herbal foods, with Lujiang Hotel being the representative, combine traditional recipe with modern cooking techniques to create fairly tonic meals that are reputable far and wide.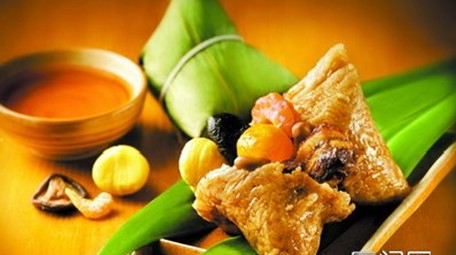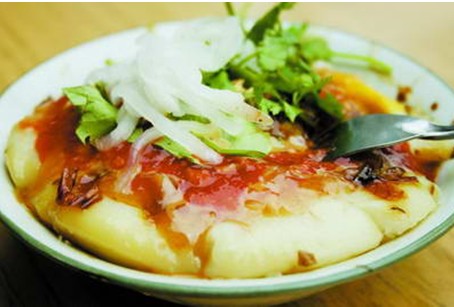 Famous Local Snacks

Xiamen's delicious snacks, with flavors of Fujian, Guangdong and Taiwan food, have been popular for long. Some of them have gained the honors of "China's brand name snack" and "Fujian's brand name snack". Featuring over 200 varieties, Xiamen's snacks are cheap and unique and boast of such names as Sea worm Gel, Fried Oyster, Fish Doughnut, Thin pancake, peanut soup as well as other specialty food like noodles of shrimp, duck and pork, etc.

They are various and special. Travelers could enjoy these dishes and delicacies in the famous food shops called "Hao Qing Xiang", "Wu Zai Tian" and "Huang Ze He". And travellers also could taste these dishes and delicacies in most of hotels and restaurants, and even in small eatery
Here are some of Xiamen's local Specialties that will make your mouth watering.
Spring roll is made of a round thin sheet of flour. For the filling, make a mixture of shredded carrots, bamboo shoots, green peas, shredded meats and shrimp and anything else that you like. Wrap these ingredients and make delicious Spring rolls…
Stewed Pork Dumplings' ingredients are including sticky rice, pork, mushrooms dried shrimp, millet. Stir-fry these materials first and mix with soy, MSG and sachet. Tie up with bamboo leaf with diamond-shape. Cook in water till sticky rice tender. It tastes delicious.
Oil-scallion Cake is made by fish meat which adds to diced pork and water chestnuts, then add a little sweet potato starch, some scallions, a dash of Five pice, and some sugar and salt. Form into balls and coat with rice starch in bowls and steam. Let cool and sprinkle with your favorite Chinese condiments (chili paste, pickle radish, etc)
Stir-fried Rice Noodles are made bydeep fry rice noodles ( a vermicelli type noodle) until golden, then rinse in boiled water to remove grease. Stir-fry shredded pork, fish, mushrooms and bamboo shoots in peanut oil and add chicken bouillon, Shaoxing wine, and salt. Add the noodles and serve hot.
Zongzi—Pyramid-shaped dumplings of glutinous rice and other ingredients, wrapped in bamboo leaves. The Ingredients generally consist of rice, pork, egg, chestnuts, minced mushroom and shrimp. Zongzi were originally served on the Dragon Boat Festival. Nowadays they are found year round. Hope you enjoy it.
Fried Oyster made in Xiamen is different from the Oyster made abroad, so it worth for your trying. Dip oyster in sweet potato starch, add soy sauce, and fry. Pour beaten eggs on the mixture. Then you enjoy it. Xiamen Fried Oyster is one of the famous Minnan flavors.
Sipunculid Worm Jelly is Xiamen's number one specialty. Sipunculid Worm Jelly is the most typical dish in Xiamen delicacies. Sipunculid worm lives in sand. Preparations: Clean sipunculid worm, braise in slow fire, put them in handleless cup separately and make them cool into a jellylike substance. Enjoy it with chili sauce, mustard sauce,vinegar…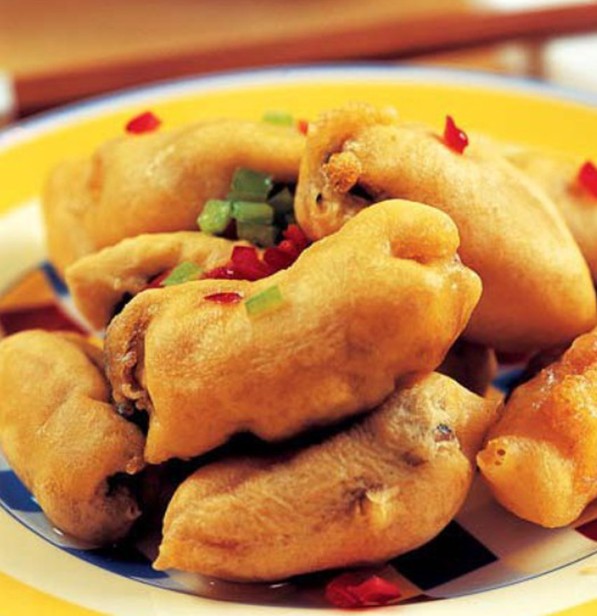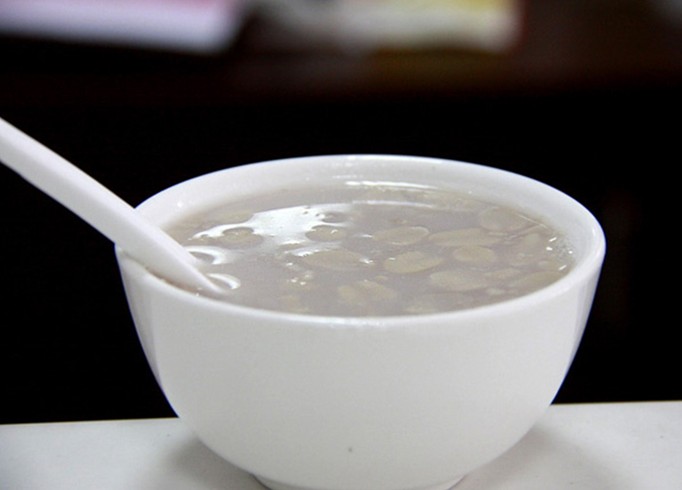 Stir-fry Upper Thread , which You could only taste in Xiamen, is very popular with tourists home and abroad.Preparations: Deep-fry till coffee colour and move oil. Put pork, fresh fish, mushrooms, bamboo shoots into the pan and stir-fry. Add soup and wine, MSG, when the soup is boiled and mix upper thread into soup. Move into a plate.
Peanut Soup (huasheng tang) is by no means easy to make despite the fact that it is made of only one ingredient--peanut. Local people always have this soup with youtiao (deep-fried twist dough sticks), fried dates or buns as their breakfasts. The peanut soup in Huang Zhe He which locates in Zhong Shan Road tastes best.
 
Recommended Restaurants

For your reference, the following are the restaurants rated most popular by the locals:
Shuyou Seafood Restaurant
Shuyou Seafood Restaurant (Binbei Store)
Address: Wing of Bank of China building
Tel:0592-5098888
Shuyou Seafood Restaurant (Victoria Store)
Address: 4th floor, N building, Victoria Club, Bailuzhou.
Tel: 0592-5330888/5310758
Lujiang Hotel
Address: No.54 Lu Jiang Road
Location: Right across from the Gulangyu Ferry Terminal.
Dilicious food, and open air rooftop dining offers a prize view of scenic Xiamen harbor. There are all kinds of delightful little snacks—chicken feet( called "fengzhua" in Chinese, one of the most delicious and famous Dimsum of all), dumplings, rice congee, various meats and veggies, etc. Pick what you want, and they will make marks or stamps on what looks like a Chinese Bingo card.
The hotel itself also serves good Chinese food including an impressive medicinal banquet- the properties of the food are apparently good for the soul and body!
Typical Local snack Bar and restaurant
Address: No.22-34 Da Yuan Road,
Hao Qing Xiang Restaurant
Hao Qing Xiang Restaurant has delighted gastronomes from all over South-east Asia since 1940 with its southen Fujian snacks.
Huangzehe Peanut Soup Shop
Address: #22-24 Zhongshan Road, Xiamen
The Sweet Peanut Shop (Huangzehe Huashengtang Dian) on Zhongshan Road is the best place to sample Xiamen's favorite peanut soup, which was founded the same month as New China (October, 1949). With its more than 20 kinds of snacks and drinks made from peanuts, it is famous for its old-brand snacks. And the prices are peanuts. Feast on "fried dough with egg and sesame seeds", "peanut soup", "dumpling soup", "deep-fried jujube', "seasoned millet mush", "deep fried glutinous rice",
Wu Zai Tian Snack Shop
Address: #49 Datong Road, Xiamen
It is the locals' idea of McDonalds. The place boasts 300 seats, usually packed to the gills with guests feasting on such Xiamen delicacies as "scallion cake". "taro cake", "fried onion dough", "Zongzi", "noodles with prawn", "deviled noodles", "jelly fish", "octopus", etc. There, you can almost find all kinds of local famous snacks.
Pizza Hut
Location: Pizza Hut offers two outlets --- one out in Lianhua, one on the Harbor on the 24th floor of the Seaview Building (the best salad bar and best view in town!).
Order the marvelous Seafood Supreme, and try your hand at building the tallest salad using a one-trip-only wooden salad bowl. Chines salad experts use sliced cucumbers and onions, cemented with salad dressing, to enlarge the bowl, and construct a tower of veggies that resemble s the Leaning Tower of Pizza.
Pizza Hut also has magnificent views over to Gulangyu Island (aside from the usual pizzas!).
KFC (Kendeji)
The KFC has already staked out many locations, including one on each end of Zhongshan Road, KFC in the Lianhua area and across from Nanputuo Temple and train station.
McDonalds
McDonalds has at least a dozen outlets around Xiamen:Zhongshan Road, Xiamen University Xiada (across from Nanoutuo Temple), two flanking the train station ( a few hundred yards up the road both direction), the Lianhua and Huli branches. In fact, you can almost find McDonalds in every area of Xiamen