Xiamen Transportation

Getting There

By Air
Xiamen is the fourth largest air traffic hub in China after Beijing, Shanghai and Guangzhou. As one of the state's secondary arterial airports, Gaoqi International Airport is located at the northeast part of Xiamen, 12km away from the city center. Currently, the airport hosts over 60 domestic and international air routes by more than 20 airlines. Daily direct flights are available from Beijing, Chengdu, Chongqing, Dalian, Guangzhou, Haikou, Hangzhou, Kunming, Shanghai and Shenzhen. In addition, you can also go to international destinations such as Bangkok, Singapore, Manila and Osaka.
Airlines Company in Xiamen
Xiamen International Airport Information: 6028940, 6020033
Air China: 6038641
All Nippon Airways: 8008201122, 5732888
Japan Airline: 2687777
Silk Airline: 2053280
Philippine Airline: 2394729
Korea Airline: 2680140
Macao Airline: 2111801
Malaysia Airline: 2106088
Dragon Airline: 5117702
Cathay Pacific Airways: 10800-152-1888, 6028019
China Eastern Airlines: 5206777,
China South Airlines: 5122502
Shanghai Airlines: 2210600,
Shandong Airlines: 5133777
Xiamen Airlines: toll free 24 hour number 800-858-2666
(From Mainland China only), 2226666, 2238888
There are nearly 80 Xiamen Airlines ticketing offices nation-wide which are conveniently located near you. Our quality ticketing services are ready to serve you at any time, day and night.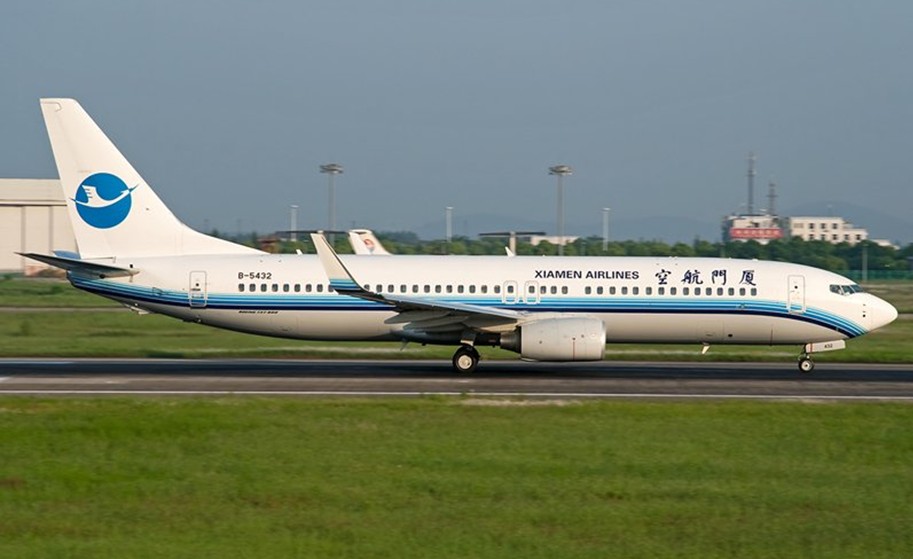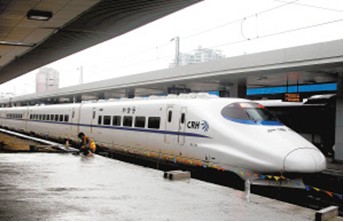 By Train
Compared with air transport, railway transport seems to be no match, for the city is in essence an island linked to the mainland by a bridge.
Trains Depart from Xiamen Station
Departure Destination
Xiamen Bengbu
Xiamen Jingdezhen
Xiamen Hangzhou
Xiamen Nanjing West Station
Xiamen Shanghai
Xiamen Kunming
Xiamen Xi'an
Xiamen Guangdong East Station
Xiamen Beijing West Station
Xiamen Nanchang
Xiamen Chongqing
Xiamen Sanming
Xiamen Wuyishan
Railway Station Passenger Information Desk: 3988666, 9500395003
Marine Transportation
Xiamen Port ranks among the first ports in China, enjoying a natural coast of 64.5km, and a depth of water measuring up to 12 meters. Xiamen has shipping routes to over 60 ports in more than 40 countries and regions in the world. Besides, there is also a regular liner between Xiamen and Hong Kong.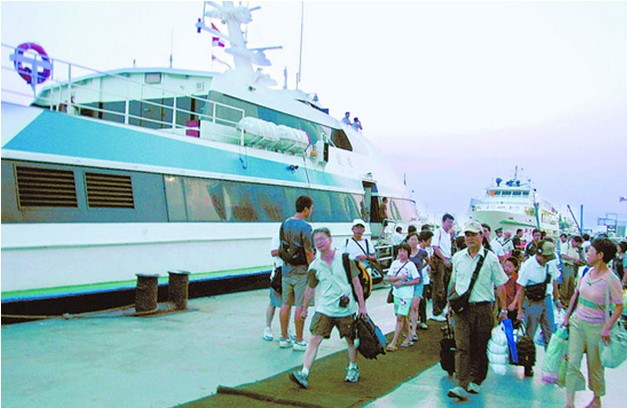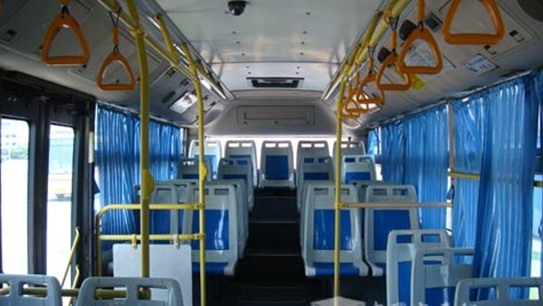 By Long Distance Bus
It is possible to take a daily bus to go to Fuzhou and Quanzhou from the long-distance bus station or the ferry terminal. Distant destination such as Guangzhou and Shenzhen are also reachable by regular and frequent coaches. Luxurious air-con buses also depart from the larger hotels.
Route Shedule Charge(yuan)
Departure-Destination

Xiamen-Hongkong 8:00 350
21:50 300
Xiamen-Guangzhou 9:20 19:40 20:20 20:50 21:00 200
21:40 220
Xiamen-Shenzhen 8:20 9:00 9:40 21:00 21:20 22:30 180
Xiamen-Shantou 8:10 10:40 16:20 18:10 80
8:40 9:40 11:40 13:00 14:00 15:00 17:00 19:00 90
Xiamen-Fuzhou 7:40 8:10 9:00 9:40 10:10 10:30 11:50 13:50 14:20 15:30 16:40 19:50 20:00 20:30 21:20 22:30 68
6:50 8:20 8:30 8:50 9:50 13:10 16:10 16:30 17:10 17:50 19:10 75
6:30 7:70 7:30 7:50 9:10 9:30 10:50 11:10 11:30 12:10 12:30 12:50 13:30 14:10 14:30 14:50 15:10 15:50 16:50 17:30 18:10 18:30 18:50 80
Xiamen-Longyan 7:20 8:30 14:10 15:00 46
Xiamen-Quanzhou 7:20 8:20 9:20 10:20 12:50 13:50 14:50 15:50 32
Xiamen-Shishi 7:00 7:50 8:50 9:50 12:00 13:20 14:20 15:20 28
Getting Around
Public City Bus
As a well developed tourism city, going from one place to another within the city is fairly easy with over 50 public transport routes.
Some of the Bus Routes in Xiamen:

1 Bus Xiamen University→Overseas Chinese Museum→Zhenhai Road(Holiday Inn) →Zhongshan Road→Siming North Road→Douxi Road→Train Station (and back)
2 Bus Xiamen University(Beach Gate)→Xiada Hospital→Overseas Chinese Museum→Zhenhai Road→Zhongshan Road→Harbor( and back)
3 Bus Lianhua Village→#2 Lianhua Village→Lianhua Middle School→Train Station→Zhongshan Park→Cultural Palace→Harbor( and back)
4 Bus Wenping→Wenping Garden→Wenzaoy→Xiahe Road→Zhongshan Park→Cultural Palace→Zhongshan Road→Haibin Building ( and back)
5 Bus Train Station→Hecuo Village ( and back)
6 Bus Train Station→Wu Tong Village(and back)
7 Bus Train Station→Zhong Zhai (and back)
8 Bus Huicheng→Songbai→Sports Center East Village→Yueyang District→Tongshida→Bailuzhou→Center Hubin Road→Xiahe Road→Zhongshan Park→Cultural Palace→Zhongshan Road→Harbour ( and back)
9 Bus Huli Bus Station→Huli Boulevard→District Government→Huli Park→Personnel Center→Postal Communication Tower→Binlang New Village→Hudong→Train Station
10 Bus Jiangtou North District→Jiangtou→Lvcuo→Powerlong Center→Lianban→Hudong→New Village(Xincun)→Zhongshan Hospital→Electronic City→Long Distance Bus Station→Construction Bank Building→North Siming Road→Zhongshan Road→Harbor(and back)
11 Bus Datang Shijia→Tangbian→Kangle Hualian→Huli Park→District Government→Huli Bus Station→South Hill→Shangjian→Dongdu District→North Siming Road→Harbor (and back)
12 Bus Dongdu District→Bank of China Building→Municipal Government→Special Trade→Bailuzhou→Central Hubin Road→People's Insurance Company→Zhongshan Park→Cultural Palace→Zhongshan Road→Harbor ( and back)
13 Bus Train Station→Hudong Road→Taiwan Hotel→Sports Center→Sports Center East Village→Lianyue Intersection→Chagnqing Road→Xianyue Garden→Wushipu→Jiangtou Building Material Market
14 Bus Shi Quan Ganxiusuo→Train Station ( and back)
15 Bus Xiamen University→Overseas Chinese Museum→Zhenhai Road→Zhongshan Road→North Siming Road→Construction Bank Building→Long Distance Bus Station→Electronic City→People's palace→Jianxing Road→Municipal Government→Special Trade→7-star Road→Sports Center→Personnel Center→Yueyang District (and back)
16 Bus Yueyang District→Wanshou Road
17 Bus Train Station→Wenzao→Jiangjunci→No 1 middle School→10,000 Rock Botanical Garden→Nanputuo Temple→Xiada Hospital→Xiada Baicheng→Beach Road
18 Bus Xiamen University→Overseas Chinese Museum→Zhenhai Road→Zhongshan Road→Cultural Palace→#1 Middle School→Train Station→Lianban District→Lianhua Intersection→Airport Intersection→District Government→Jimei
19 Bus Exhibition Center→Qianpu District→Ruijing New Village→Wolong Xiaocheng→Lianqian→Lianban→Train Station→Wenzao→No.1 Middle School→Zhongshan Park→Cultural Palace→Zhongshan Road→Harbor ( and back)
20 Bus Xiamen University→West Village→Xiada Hospital→Xiada Beach Gate→Huli Hill Fortress→Shangli (and back)
21 Bus Xiamen University→Overseas Chinese Museum→Zhongshan Road→#1 Middle School→Wenzao→Train Station (and back)
22 Bus Huli Shan→Overseas Chinese→Zhenhai Road→Zhongshan Road→North Siming Road→Dongdu District→South Hill→Haitian Intersection→District Government→Huamei→Xiangyu Free Trade Zone
23 Bus #5 Lianhua Village→#3 Lianhua Village→#2 Lianhua Villgae→Lianhua Middle School→Zhongshan Hospital→Electric City→Long Distance Bus station→Construction Bank Building→North Siming Road→Zhongshan Road→Harbor (and back)
24 Bus Yueyang District→Qiaojian Garden→Wushipu→Jiangtou Hospital→Taiwei Garden→Jinshan Garden→Jinshan District
25 Bus Jiangtou District→#3 Lianhua Village→#2 Lianhua Village→Lianhua Middle School→Lianhua Intersection→Lianban→Train Station→Douxi Road→North Siming Road→Zhongshan Road→Harbour (and back)
26 Bus Shicuo Station→Hongwen District→Dongfang Village→Lianban→Train Station→Central Hubin Road→New Village→Bailu Zhou→Special Trade→Municipal Government→Dongdu→South Hill→Huli Bus Station→Huli Boulevard→Yijing Garden
27 Bus Harbor→Zhongshan Road→Cultural Palace→Zhongshan Park→#1 Middle School→People's Insurance Building→Central Hubin Road→New Village→Hudong→Train Station→Lianban→Lianhua Intersection→Airport Intersection→Airport Boulevard→Airport
28 Bus Train Station→Douxi Road→North Siming Road→Datong Elementary School→Lujiang Boulevard→Harbor (and back)
29 Bus Xiamen University→West Village→Xiada Hospital→Xiada Beach Gate→White Rock→Huangcuo→Exhibition Center (and back)
30 Bus Harbor→Lujiang Boulevard→North Siming Road→Construction Bank Building→Long Distance Bus Station→Electronics City→New Village→Hudong→Lianban→Lianqian→Qianpu→Exhibition Center (and back)
31 Bus Harbor→Lujiang Boulevard→North Siming Road→Dongdu District→Bank of China→Municipal Government→Special Trade→Personnel Center→Postal Communication Tower→Sports Center→Lianyue Intersection→Huicheng (and back)
32 Bus Harbor→Yunxiang Tea Factory→Binlang New Village→Nanhu Park→Jianghe Garden→People's Insurance Building→#1 Middle School→Cultural Palace→Zhongshan Road→Harbor (and back)
Taxi
Taxis can be hailed with ease in the downtown area and at major scenic spots on the outskirts.
Taxi Fare Information
Minimum Charge ¥8 (3Km)
¥2 per Km above 3 Km
¥3 per Km above 8Km
Passengers may refuse to pay if charge is made without reference counter or receipt.
Passengers pay all tolls for using toll-bridge, toll-road, ferry, tunnel, etc.
Tel Number for Contact: 0592-5615610, 0592- 5140729
Xiamen Price Bureau
Xiamen Road Transportation Administration Bureau
Car Rental
Car Service and Rental Company Tel: (0592)
Xiamen Hengyun Car Service Comapnay 8266555
Xiamen Jiyuan Car Service Company 2288935
Xiamen Strait Car Rental Company 5984890
Xiamen Yingjie Car Rental Company 5593872
Xiamen Dazhan Car Rental Company 5170308
Xiamen Yingshi Car Rental Company 5072888
Xiamen Zhengdazhan Trade Company 5569456
Xiamen Xinxin Car Rental Company 6078498
Fujian Jianyang Hualong Car Rental Company Xiamen Branch 5742568
Xiamen Yingzong Car Rental Company 5655888
Xiamen Xinzhongyuan Car Rental Company 5780118
Xiamen Binlian Car Rental Company 5235635
Xiamen Fuyunda Car Service Company 5914977
Small Car Rental Company 7220534
Xiamen Junqi Car Rental Company 5662507
Asian-Pacific Anxun Network Electronic Technology Company Xiamen Branch 5890891
Xiamen Kangfu Car Rental Company 2286093
Xiamen Xinnan Car Rental Company 5131428
Xiamen Satellite Positioning Application Company 5326666
Boat
The Xiamen-Gulang ferry is the major transportation means shuttling between Xiamen and Gulang Islet.
Xiamen Ferry Dock first liner: 05:45
Gulangyu Ferry Dock first liner: 05:30
Day Boats rush hours
07:00-08:30 (every 10 minutes)
11:00-12:30
13:30-14:30
17:00-18:30
other time every 15 minutes
Night Boats
From Xiamen 21:10 21:20 21:40 22:00 22:20 22:40 23:00 23:20 23:50 00:30
From Gulangyu 21:10 21:30 21:50 22:10 22:30 22:50 23:10 23:40 00:20