Eating in Yinchuan

Famous Local Food

Famous Local Dishes

Food in Ningxia is mainly featured by Muslim flavors. There are various local dishes mostly featuring the flavor of the Hui people.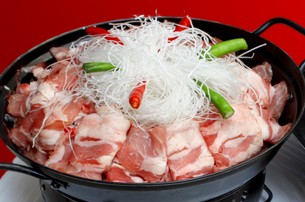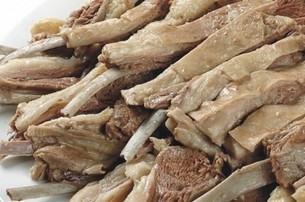 Rinse-Mutton
Mutton in Ningxia is fresh and tender, and its smell is not strong. Slices of mutton can be boiled and serve together with various ingredients, Chinese cabbage, and vermicelli made from pea starch.

Grabbed Mutton
This dish has been popular for 1,000 years. The grabbed mutton, cooked with sheep ribs, is one of the traditional flavors of the Hui people in Ningxia, and is fresh, tender, and fragrant.

Dove-fish
The dove-fish is a special fish live in the torrents of the Yellow River water. For hundreds of years, it has been a tribute to the royal court. Shaped like a peony in blossom, it is one of the famous traditional dishes in Ningxia.

Mutton with Wolfberry Fruits
Tanyang, a kind of sheep raised in Ningxia, and wolfberry fruits, are native products of Ningxia. Fry the slices of mutton and the soaked wolfberry fruits, then serve. This dish is pleasant to the taste, and nutritious. It is a common local medicinal dish in Ningxia.

Famous Local Snacks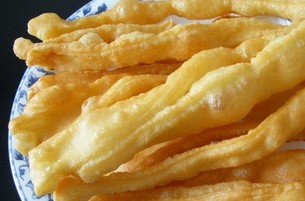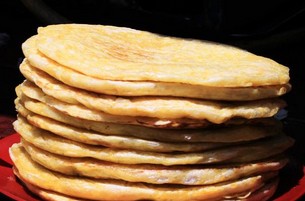 Fried Cake
The fried cake is round, with a big hole in the middle. It is red in color, delicious, and scorched outside and tender inside.

Deep-Fried Twisted Dough Sticks
The deep-fried twisted dough sticks are mostly cooked on festive occasions, such as the Lesser Bairam and the Corban (Animal Slaughtering) festivals. It is delicious and crisp, and unique in shape.

Eight-Treasured Tea
One of the most favorite drinks of the Hui people in Ningxia, the Eight-Treasured Tea consists of tea, ice sugar, longan, sesame, raisin, dried apricot, wolfberry fruits, and jujube. It is usually served with a teacup with lid and saucer.

 Chopped Cooked Entrails of Sheep
The entrails include sheep's head, its lung, liver, and tripe, which are boiled with pepper oil, onion, chilli, and gourmet powder.

Gruel of Sweetened, Fried Flour
The gruel of sweetened, fried flour is made of flour, the fat of sheep or cattle, salt, onion, and gourmet powder. Served after stirring with boiling water, it can appease one's hunger and quench one's thirst.

Wide Noodles
Cut the thin cake made of filtered flour into strips. Serve with ingredients, such as vinegar, soybean sauce, salt, and hot pepper oil. It is the most popular snack in summer because it can relieve heat.

Recommended Restaurants
 
The two large Markets (Dapai dang or Shichang) near the intersection of Xincheng lu and Tiedong lu and the railway station, are some of the best areas to sample the most local of Muslim dishes. Most notable are the spicy and greasy lamb kebabs, the yoghurts and the bread.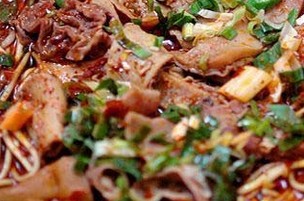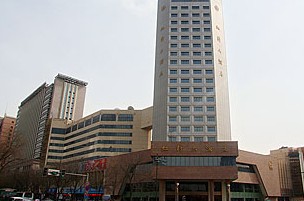 The Muslim Beef Spicy Noodle Restaurant (Qingzhen niurou lamian) is at the intersection of Zhongshan nanjie and Nanxun donglu. Specialties include noodles and mutton dumplings.

The Xikedeng Fast Food Restaurant (Xikedeng kuaicanting) is to the south of the drum tower on Gulou jie. It is clean and has a menu that stretches from Muslim and Han Chinese food, to mediocre western styles.

The Yinbinlou Islamic Restaurant (Yinbinlou qingzhen fanzhuang) and the Xinyue Fast Food Restaurant (Xinyue kuaicanting) on Jiefang jie are also popular venues for Muslim dining.

The Rainbow Bridge Hotel Restaurant (Hongqiao dajiudian) on Jining jie, south of intersection with Jiefang jie, has a western restaurant of good price and decent standards (for an area of remote China).