Yinchuan Transportation

Getting There

Yinchuan, capital of Ningxia Autonomous Region, boasts the best transport network in this autonomous region. It's got a cubic transport system including the air, railway and highway.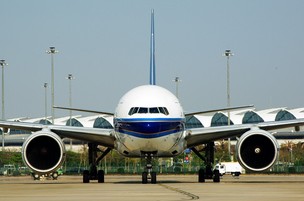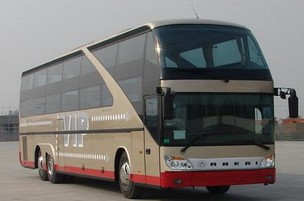 By Air
It is possible to fly to Yinchuan from most major cities in China, including Beijing, Shanghai, Guangzhou, Chengdu, and Xi'an. The airport is 18km east of the city. You may either take a shuttle bus or hire a taxi. Airport buses leave from the CAAC office to the airport. You may ask the receptionist of the hotel that you are staying in to see if they provide such a service. The CAAC office is at 14 Minzu beijie. A taxi to the airport will cost around RMB50. 

By Train
Yinchuan is on the Lanzhou-Beijing railway line, which also runs via Baotou, Hohhot and Datong. Trains from Yinchuan take 8 hours to Lanzhou, 11 hour to Hohhot, 15 hour to Xi'an, and 20 hour from Beijing. The railway station is in the western part of the new town (Xincheng). Tickets, one or two days in advance, can be bought either from the station or a railway booking office at 57 Jiefang xilu (open daily from 09:30-12:00 and 14:00-17:00). Bus No.1 and minibuses run from the railway station to both New Town (Xincheng) and Old Town (Laocheng).

By Long Distance Bus
The Nanmen Bus Station is in the south of Laocheng, on Zhongshan jie. For travelers who are planning on heading to Zhongwei, there are four buses that run between 07:00-11:30. Buses to Guyuan leave every 30 minutes from 06:00-13:00. There are Buses connecting Xi'an, Lanzhou, Yanan and Beijing as well. There are four daily buses leaving in the afternoon and one nightly sleeper to Xi'an (17 hours) and morning and evening buses for Lanzhou (11 hours) and Tianshui (12 hours).

Getting Around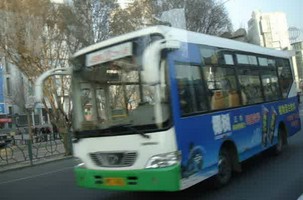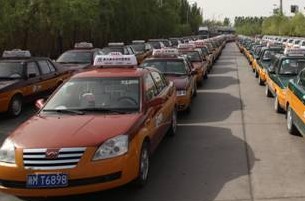 Public City Bus City transport
City transport is relatively convenient, given the several dozen bus routes in town. Bus No.1 runs from the railway station to the Bus Station.

Taxi
There are also many cabs that run through the night which are fairly cheap. Most rides shouldn't be much above RMB20.