Entertainment in Yinchuan

Popular Activities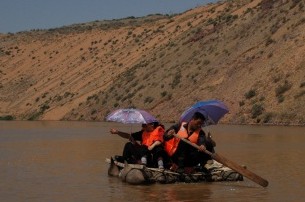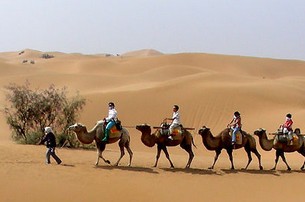 Drafting along the Yellow River by Sheepskin Rafts
Three hundred and ninety seven kilometers of the Yellow River flows through Ningxia. The scenery along the banks of the Yellow River is tourist highlights in Ningxia. One of the most popular tourist activities is drafting along the river by sheepskin rafts, an ancient means of transportation, which is safe and easy to carry.

Desert Adventures
Ningxia has vast desert, offering advantageous condition for desert adventures. One of the most popular tourist routes in Ningxia is to travel the Tengger Desert, one of the four largest deserts in China, on camelback. One can experience the life of camping, picnic, and bonfire in the desert, and learn about the project of artificial desert control.