Entertainment in Yichang

Shows and performances

Yichang is charming and Yichang's nightlife is even more colorful and exciting. A variety of bars, discos, nightclubs, and KTV often hold various activities to attract customers.
Regardless of any form of entertainment in Yichang, music is an important and essential element of the local culture. Here, music is the source of joy and the soul of the bar. So every bar in Yichang has its own musical characteristic.
Pinghu Theater
Pinghu Theater is the best one in miniature theater in Yichang.
Address: No. 128, Yixing Avenue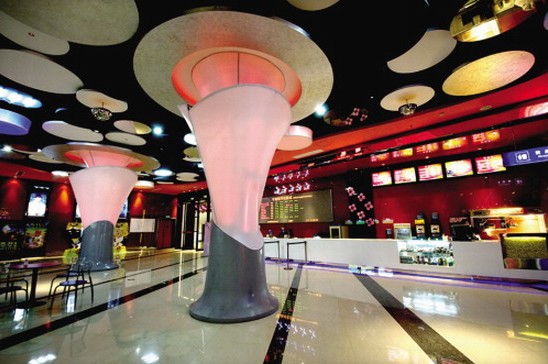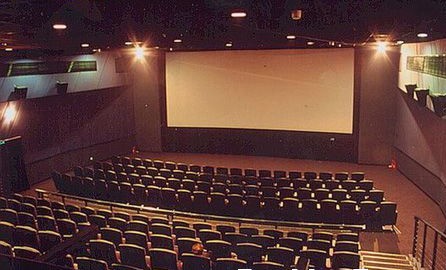 Wuyi Theater
This theater was built in 1980s and reconstructed in 2007. The new and modern theater has artistic glasses wall, elegant hall, more than 1000 comfortable seats and standard stage, occupying an area of 4,500 square meters.
Yichang Theater
Yichang Theater is one of the most significant show and performance venue in Yichang with the large scale and advanced equipment. Many classic plays was premiered here, like "Wasteland & Human", "Beginning of Autumn" etc.
Address: Yanjiang Avenue
Phone: 0717-6224361
Bars and Nightclubs
Yichang Candy Bar
Candy Bar is the most popular bar among young people in Yichang.
Address: Yunji Rd. (opposite Jiefang Cinema)
Yichang COCOBANANA Bar 
COCOBANANA Bar is a new concept bar and it attracts more and more people with its luxurious and unique style. Walking into it like coming into an Italian fashion store, a breath of fashion and luxury was emitting at every turn of the bar from music to decoration.
Address: 4/F, Tianlu Hotel, Sixin Rd.
Yichang Coffee Beanery
This is the first American coffee store in Yichang, opened in 2006. Coffee Beanery has completely different style from the original cafes in Yichang such as English, Taiwan and French styles, with free Jazz coffee style in America and relaxing and elegant environment.
Address: Underground of Ziwei Building, Jiefang Rd.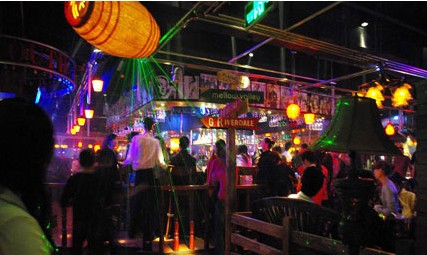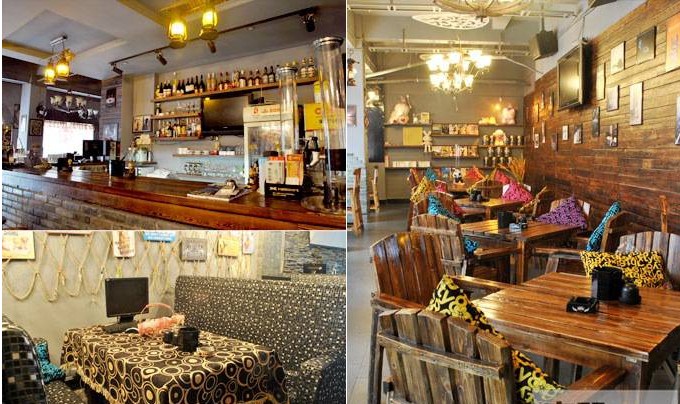 Yichang David Coffee 
Yichang David Coffee accommodates fresh ground coffee, famous tea, fresh juice, delicious meals, business combo, with elegant environment and comfortable chairs. Here people can taste an elegant spice by making a cup of coffee themselves.
Hours: 24hours
Address: No. 9, Erma Rd.
Phone: 0717-6225058
Yichang Double Six Bar
Imbued with romantic and fresh feeling, this bar has distinctive style from its unparalleled program to the newest DJ in the world. No matter the handsome singers, or the pretty dancers, attract people's eye-balls, and create an excellent atmosphere.
Phone: 0717-6755905
Yichang Happy Blighty
Happy Blighty is a natural ,gentle and fragrant little bar of primitive simplicity, which provides chocolate hot pot, spicy soda and so on.
Hours: 13:00-02:00
Address: No. 23, Zhongshan Rd.
Phone: 0717-6227102
Yichang KK Orange KTV
This four-storey KTV has the largest scale and complete equipment. It is one of the most popular KTVs in Yichang by combining with restaurant, singing, professional recording studio and shopping store.
Address: No. 9, East Huancheng Rd.
Phone: 0717-6913999
Yichang Mary Bar
Marry Bar is a typical European building, with three storeys. On the first floor is performing bar with performance every night; second floor is passenger compartment; as well as a pub in the third floor.
Hours: 10:00-02:00
Address: No. 30, Erma Rd.
Phone: 0717-6225128
Yichang Ming Tien Coffee   
Ming Tien is a famous coffee chain store from Taiwan. It is one of the largest and best-known coffee brands in Mainland China. The name "Ming Tien" implicate famous model; it expressed that the founder of the Ming Tien, Mr. Liu Xingdian's desire to be the unique model in the coffee industry, and the determination and good wishes to create a new cause.
Each of the Ming Tien coffee shop has professional and its characteristics culture.  For example, coffee culture, music culture, environmental, leisure, sports culture and so on.
Address: Dongshan Avenue, near Yiling Square
Phone: 0717-6442822

Yichang SOHO 
It is a combination of a drinking bar with singers and RnB hip hop music.
Address: No.30, Fazhan Rd