Lanzhou Transportation

Getting There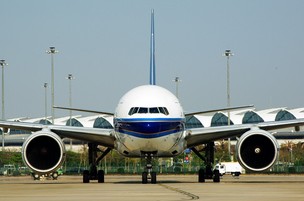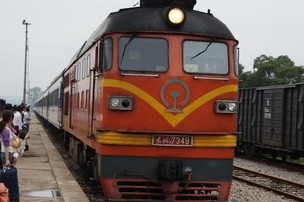 By Air
It is possible to fly to Lanzhou from within the province (from Dunhuang and Jiayuguan) and from most of the major cities in China such as Beijing, Shanghai, Guangzhou, Shenzhen, Chengdu, Xi'an and Nanjing.The airport (Zhongchuan feiji chang) is 70km north of town, about an hour's ride. You may either take a shuttle bus or hire a taxi to get downtown. Airport buses (RMB20-RMB25) leave from the CAAC office (on Donggang xilu), three hours before scheduled flights. You may, in addition, ask the receptionist of the hotel you are staying in to see if they provide such a service. There are also weekly charter flights for Hong Kong.To get further information and book tickets, go to the booking office in Jincheng Hotel or call (0931-8416737). China Northwest Airlines has a booking office on Dongguang xilu, a five-minute walk northwest of Lanzhou Hotel (open daily, 8am-9pm; Tel: 0931-8821964). The CAAC office is just 50m further west along the road.

By Train
Lanzhou is the intersection point of four major railway lines: the Lanzhou-Lianyungang line, the Lanzhou-Urumqi line, the Lanzhou-Xining line and the Lanzhou-Baotou line. There are almost daily trains passing the city either way--to Urumqi (35 hours), to Beijing (28 hours) via Hohhot (18 hours), to Golmud (20 hours) via Xining (4 hours), to Shanghai (24 hours) via Xi'an (17 hours) and Zhengzhou (12 hours).To facilitate travelers within the province, there are daily special express trains to Zhangye (12 hours) and Jiayuguan (15 hours). The main railway station is at the foot of Gaolan Mountain in the southern part of town. Tickets, one or two days in advance, can be bought either from the station or a railway booking office on Donggang xilu, just next to the CAAC office (open daily from 8:30am to 5pm).

By Long Distance Bus
Although there are seven long-distance bus stations in town and four state-level expressways pass the city, travelers are advised to take a train, for it takes much less time. However, if you are planning on heading south to Xiahe, bus is your only option. For detailed information, check the corresponding section in Xiahe. The Western Bus Station (Qiche xizhan) has buses to Yongjing (near the Bingling Temple Caves), Linxia (4 hours), Xiahe (three direct buses daily at 7:30am, 8:30am and 2:00pm, RMB30), Hezuo (7 hours), Zhangye (about 15 hours) and Dunhuang (about 27 hours, a lengthy time auctually). You may expect to be charged double unless you can produce a student or resident identity card. The Eastern Bus Station on Pingliang lu handles east-bound departures--one nightly sleeper to Xi'an (RMB105, 15 hours) and morning and evening buses for Yinchuan (RMB36 for ordinary and RMB75 for sleeper, 11 hours) and Tianshui (RMB27 for ordinary and double for sleeper, nine hours).
Buying bus tickets out of the city is complicated by the fact that there are several bus stations, often serving the same cities but charging substantially different prices according to whether or not they differentiate between Chinese and locals. You will also need to show your PICC Travel Insurance Certificate when buying bus tickets in Lanzhou. You can buy this in the West bus station, or direct from the PICC office on Qingyang Lu.

There is one daily bus to Xiahe at 7.30am, from the West bus station (an eight-hour trip). From this station there are also frequent buses to Linxia , as well as to Hezuo , Wuwei , Xining and one early evening service to Dunhuang (about 24hr). Note that foreigners always pay double in this station.
In addition, there are at least three other bus stations you might use in the east of the city. Just a few minutes up Pingliang Lu from the train station, on the left side, is Lanzhou bus station. From the street, all you see are a couple of ticket windows. Foreigners can buy cheap local-price tickets here, including Dunhuang for ¥83 and a sleeper to Xi'an for about ¥100. There are also similarly cheap tickets to Guyuan , Tianshui , Wuwei , Xining and Yinchuan .

Don't confuse this station with another station a few minutes farther up the road, Gongyong bus station, which is full of private operators with loud-hailers, and serves all destinations to the west. Buses from here may work out more expensive, but services are more frequent. A third station, the East bus station, is another kilometre north up Pingliang Lu.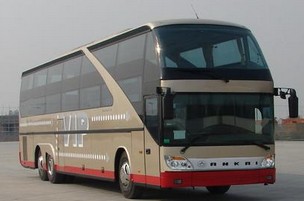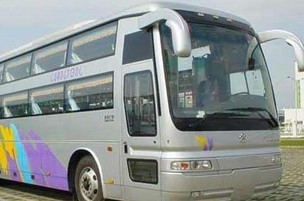 Getting Around

Public City Bus
City transport is relatively convenient, given the several dozen bus routes in town. Bus No.1 and Trolley bus No.31 both run from the railway station to the West Bus Station. Bus No.7 and 10 also run from the railway station and head west. There are also many cabs that run through the night.