Shopping in Lanzhou

Briefing

Lanzhou, as the provincial capital, is a large city with many shopping options. The area is particularly good for cold weather gear, which can be bought at many of the shops that line the streets. Thick and warm army coats, and small, tough boots can be bought at bargain prices, ideal for those heading to the colder parts of Sichuan, Qinghai, Tibet and beyond.
The city is also a good place for those after handicrafts. Along with the products that are popular throughout the province, including the Yeguang Cup, jade carvings and silk carpets, Lanzhou has its own specialties that can be bought in many of the craft stores and stalls in the city. Particularly notable are the Jincheng Babao Melon-skin Carvings, the Pebble Carvings, and the Tao Inkstones. The city is good for its ancient memorabilia, and replicas of Silk Road paintings and murals, as well as beautiful copies of the Maiji Grottoes Buddha heads, abound.
Some of the better stores for handicrafts include the Gansu Cultural Relics Shop (3 Xijin xilu), the Provincial Arts and Crafts Shop (76 Dongang xilu), and the Cuibaozhai Shop (263 Dongang xilu). For carpets your best bet is to head to the Feitian Carpet Shop (140 Duanjiatan lu), and for Buddha heads the Le Seine Culture and Art World (45 Qinan lu) is good. For a more interesting experience the Dingxi Nanlu Market (Dingxi nanlu shichang) is worth visiting during weekdays, while on weekends the Huangmiao Market (Huangmiao shichang) has a large selection of curios. For everyday items, there are numerous department stores throughout the city. Near to the western train station is the Huangjin Shopping Centre (Huangjin dasha).


Local Specialties and Souvenirs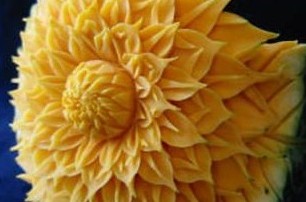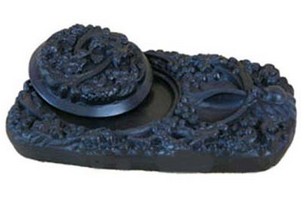 Jincheng Babao Melon-skin Carved Bowls

The Jincheng Babao Melon-skin Carved Bowls (Jincheng babao guadiao) are a traditional product of the Lanzhou people. Although the bowls are used by the locals to store a variety of goods (mainly canned fruits such as pineapple, orange, cherry, lichi and waxberry), they are really products of great craftsmanship. The bowls are made from a kind of melon native to Gansu province, the Golden Melon (Jingua). The pulp of the melon is first gouged out, then the skin is left to dry for several days until hard. Craftsmen then carve various pictures and patterns into the desiccated surface, from simple pentagons and triangles to goldfish and flowers. A worthy purchase!

Pebble carvings
An interesting specialty to take away from Lanzhou is the colorful pebble carvings (Luanshi diao) that can be found in art and craft stores throughout the city. The pebbles come from the bed of the Yellow River and are carved by local artists into characters from traditional Chinese legend. The characters selected are mainly dependant on the original shapes of the stones, a kind of quartzite, that makes them up. Colors include red, orange, green, blue, purple and gray.

Tao Ink stone
If you are fascinated with Chinese calligraphy, the Tao ink stone (Tao yan) of Lanzhou is not to be missed. It is acclaimed as one of the three most famous ink stones in China, along with the Duan ink stone of Guangdong Province and the Jiao ink stone of Anhui Province.

The ink stone's acclaim lies in its beauty and style and good quality versions are frequent gifts among wealthy Chinese. It was a Tao ink stone that was presented by the Gansu authorities to the SAR government when Hong Kong officially returned to China in 1998. The most famous aspect of the ink stones is that when its lid is on, the lines and patterns of the original stone merge with the lid line to give the impression that the stone is whole.