Qingdao Transportation

Getting There

By Air
Qingdao Liuting International Airport (TAO) is 23 kilometers (19.9 miles) from the center of the city. Flights connect more than 30 large Chinese cities, as well as foreign cities such as Tokyo, Osaka and Fukuoka in Japan; Seoul, Daegu and Inchon in Korea; and Singapore and regional areas like Hong Kong and Macau.

Ticket office CAAC: No. 29, Zhongshan Road, at the portal of Hunan Road, near Zhan Bridge

Airport Inquiry Number: 0532-96567

Shuttle Bus
Bus No. 710 to and from airport and Haitian Hotel which is located on Hong Kong West Road.
From the airport to Haitian Hotel, the first bus leaves after the first flight arrives and the last bus leaves after the last flight arrives. From Haitian Hotel to the airport, the first bus leaves at 6:00 and the last one leaves at 20:00. The interval is 1 hour. Bus fare is CNY 15 per person.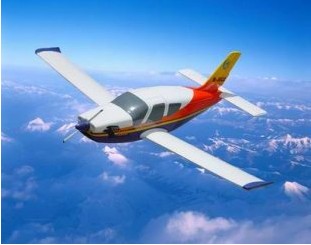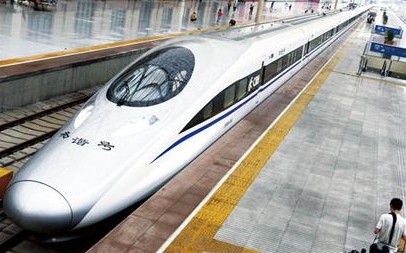 By Train
Qingdao Railway Station is located at No. 2, Tai'an Road, near the Zhan Bridge (Zhanqiao).

Every day, there are about thirty pairs of trains operating between Qingdao and other cities such as Beijing (about nine hours), Shanghai (about 19 hours), Guangzhou (about 28 hours), Xuzhou, Zhengzhou, Wuchang, Nanchang, Xian, Lanzhou, Xining, Chengdu, Taiyuan, Dandong, and also cities inside Shandong Province such as Jinan (four to six hours), Yantai (three and a half hours), Heze, Zibo (three to four hours), and Weihai.

Getting Around

Public Bus
The public bus is the main vehicle in Qingdao. Standard bus fare is CNY 1; fare on an air-conditioned bus is CNY 2.

Air-conditioned Tourist Bus
1. Public Tourist Bus: CNY 2
The route is From the railway station to Xinjiazhuang, passing Zhan Bridge, Luxun Park, Bathing Beach, Zhongshan Park, Hong Kong Road, and the Municipal Government Building.

2. Gold Coast Tourist Line
The Tourist bus starts from the railway station though Zhongyuan Sea Square, Zhan Bridge, and the Christian Church. Bus fares are CNY 8 or CNY 4. You can take the bus 5 times with an CNY 8 ticket and twice with an CNY 4 ticket. The first bus leaves at 7:30 and the last at 17:30.

If you want to climb Mt. Laoshan, you can take the tourist special bus at Huaneng Square any time from 7:00 to 10:30 in the morning. It takes you about one hour to the Beijiushui Scenic Spot.

Taxi
The taxi fee is CNY 7 for the first 4 kilometers (2.5 miles) from 5:00 to 22:00, CNY 1.2 for every succeeding kilometer and CNY 1.8 for every succeeding kilometer after 6 kilometers. From 22:00 to 5:00 next day, the taxi fee is CNY 7 for the first 3 kilometers, CNY 1.6 per kilometer between 3 to 6 kilometers and CNY 2.2 after 6 kilometers.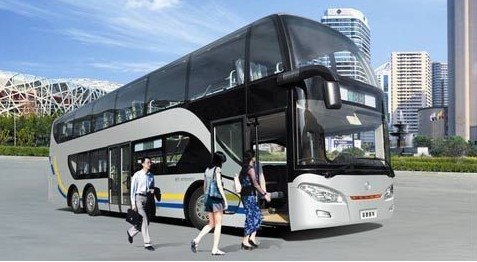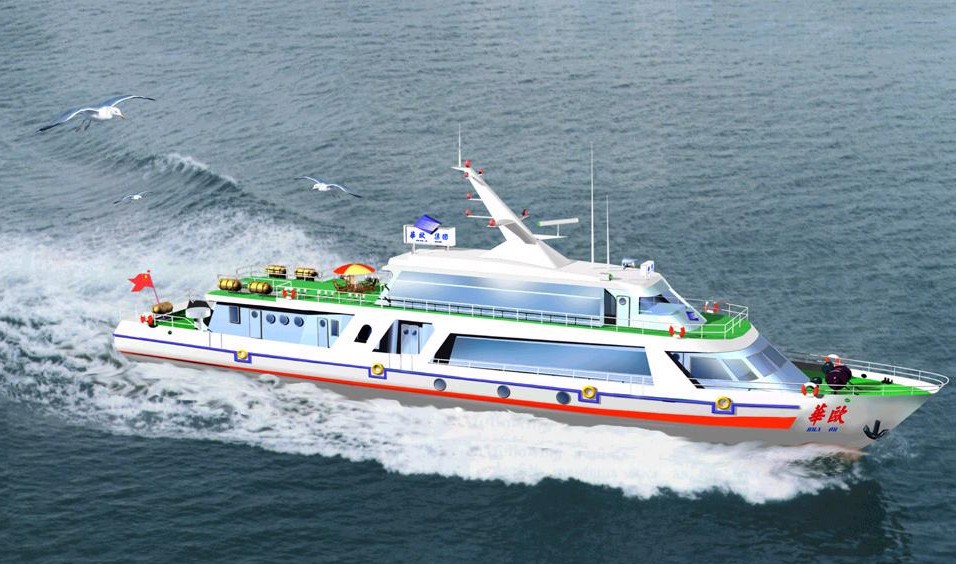 Ferryboat
From Qingdao Old City to Huangdao, it should take you 20 to 30 minutes by ferryboat.
High-speed Boat: the first departure is at 7:10, the last at 18:30. The interval is 20 minutes and the boat fare is CNY 12.

Ordinary Boat: the first departure is at 6:30, the last at 21:00. The interval is 30 minutes and the boat fare is CNY 10.
Qingdao – Xuejia Island (Anzi Dock)

High-speed Boat: the first departure is at 7:00, the last at 18:10. The interval is 30 minutes.

Pleasure-boat
At the north side of the Navy Museum, Laiyang Road Dock provides shuttle service between Small Qingdao, Luxun Park and Taiping Jiao.
Tourist Dock at the Zhongyuan Sea Square located in Xilingxia Lu services the Mai Dao (Mai Isle) and to two small islands on the Yellow Sea, Zhucha Isle and Dagong Isle.