Eating in Qingdao
As a seaside city, Qingdao is abundant in seafood. Qingdao seafood has unique flavors, fresh and light, popular with tourists. Major hotels and restaurants in Qingdao serve seafood. Furthermore, there are some gourmet streets such as Yunxiao Road Gourmet Street, Minjiang Road Gourmet Street and Maidao Seafood Street in Qingdao. Restaurants on these roads serve fresh seafood such as Seafood Wonton, Fried Spicy Clams, and Roasted Sleeve-Fish. In addition, hotpots barbecue, and dishes from other parts of China are offered here.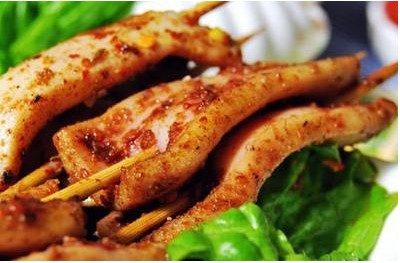 Recommended Restaurants

Wangjie Barbecue
The chain has two outlets on Zhongshan Road. One is at No. 30, Dexian Road; the other is next to Chunhe Lou.

Meida'er Barbecue
The chain has many outlets, one of which is at No. 125, Zhongshan Road, Qingdao. It is a famous restaurant in Qingdao.

Stone House
The Stone House is located on No. 6, Taiwan Road, Shinan District, Qingdao, it serves flavorful Korean food.

Yingde Beer House
The house lies near Yunxiao Road and behind the Shangri-La Hotel, serves the specialty beer preferred by many.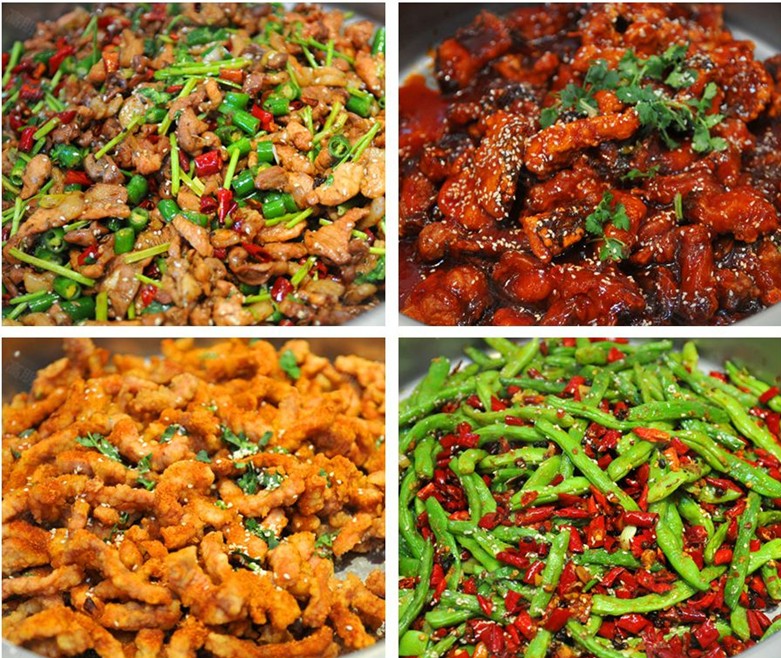 Western Fast Food Chains
McDonald's (Jusco in Shinan District)
Address: Floor 1, Jusco, Hong Kong Middle Road, Qingdao

Honolulu Bar
Address: No. 9, Nanhai Road, Qingdao, inside the Huiquan Dynasty Hotel

Pizza Hut
Address: Wanda Shopping Center, Taidong Yi Lu, Qingdao

KFC (Zhongshan Road Branch)
Address: No. 53, Zhongshan Road, Qingdao