Shopping in Guiyang

Local Specialties and Souvenirs

Local Arts and Crafts
 
Maotai Wine (Moutai)
Known the whole world over by connoisseurs of Chinese food and drink, the Maotai Wine originates from Guizhou.

Maojian Tea
Originating from Duyun City at the south part of Guizhou Province, Maojian Tea attracts customers by its fine shape and unique style. In the past, Maojian Tea was a tribute for the emperor.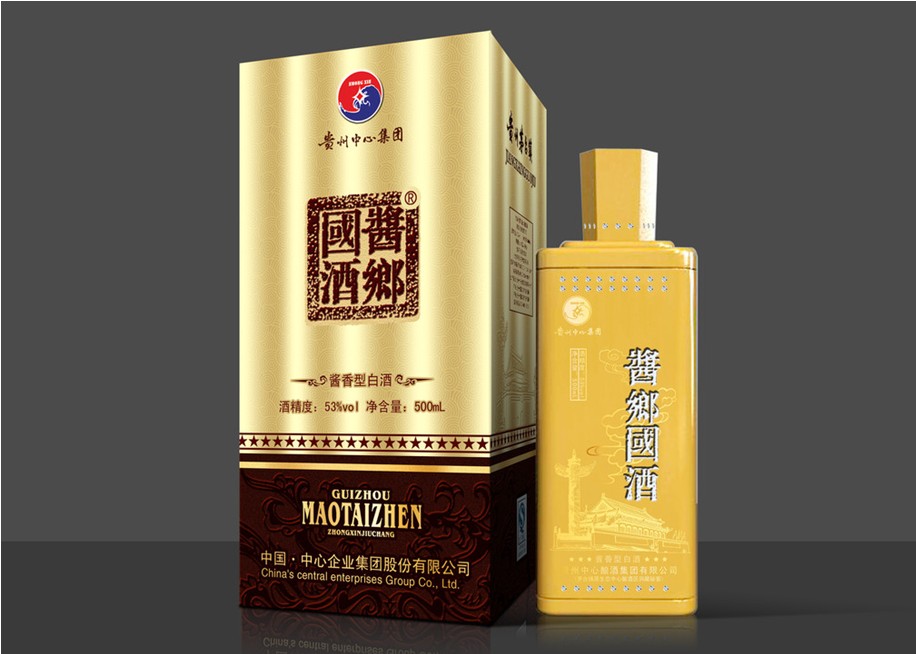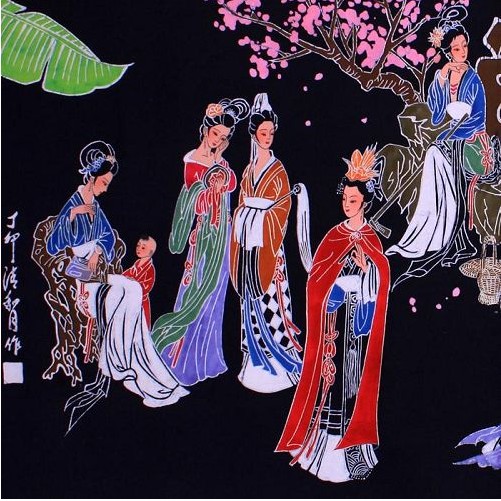 Embroideries
Miao women like needlework. They produce numerous embroidery fabrics with the patterns of golden flowers, silver fruits, colorful birds, the dragon and phoenix and odd fish, etc. During festivals, Miao girls will wear exquisite attire that they have made themselves.
Besides embroideries, Guizhou Miao people are also skilled at cross-stitch work, especially those made by Huaxi Miao girls. Designs in this cross-stitch work take the shape of fish bones, iris, cockscomb and occasionally animals and human figures.

Batik Products
The batik method is a traditional way to dye white cloth with various patterns such as flowers, fish, birds and mountains. Heated wax is used to create these beautiful works of art.

Odd Stones
Guiyang boasts a unique geographic location, where there is a rich resource of odd stones. The stones that are collected in Guizhou have various shapes and colors. They are exhibited in the Yangming Temple (Yangming Ci).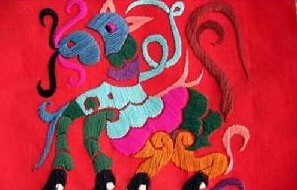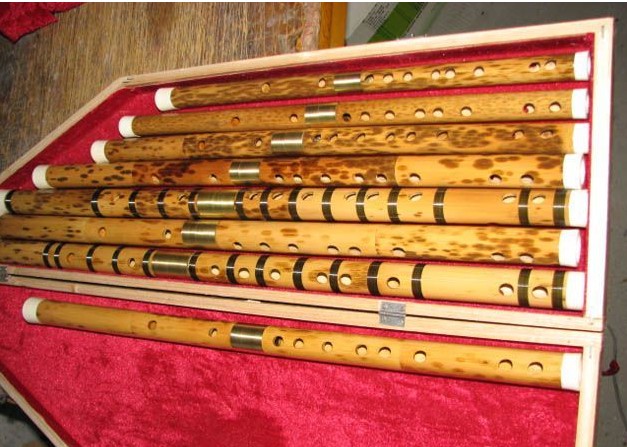 Yuping Flute
The instrument originated in Yuping Dong Autonomous County of Guizhou Province, the Flute is a traditional handmade musical instrument that has a 300 year long history. It was formed part of the tribute given to royal members during the Qing Dynasty (1644-1911). The patterns on the flute embody lifelike depictions of creatures and natural sceneries. The flute when played produces an attractive sound.

Batik products
Batik s a traditional handicraft, Various designs produced on indigo-dyed cotton fabric reflect strong ethnic characteristics Modern painting skills have also been applied to the art of batik making in recent years Sold around the world the products from Guizhou enjoy a high reputation.

Bonuomo Dustpan
Bonuomo in Buoyei language means Mount Yunwu, situated in the suburbs of Guiyang The Buoyei farmers draw pictures of animals and figures from fairy tales on their dustpans.
Embroidery and Cross-stitch
Embroidery of the Miao people is famous Designs are of motifs such as butterflies, birds and marine animals
Cross-stitch patterns follow the warps and wefts of the cloth and the most popular ones are colorful geometric figures.
Exotic stones
The outstanding land formation of Guizhou has yielded numerous valuable stones and fossils, Guizhou also has impressive reserves in deposits of gold, silver and other minerals, resulting in a wide variety of mineral stones Cuiwei Garden and Yangming Temple in Guiyang have exotic stone exhibitions.
Shop Index:
Guiyang Jiaxiuyuan
Tel: 5935328
Add.: No.39, Xihu Road, Guiyang
Guiyang City Arts and Crafts Co.
Tel: 6826473
Add.: No.182, Zunyi Road, guiyang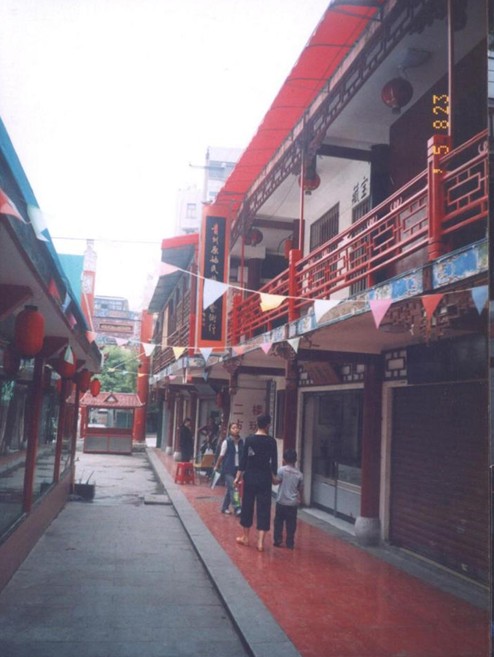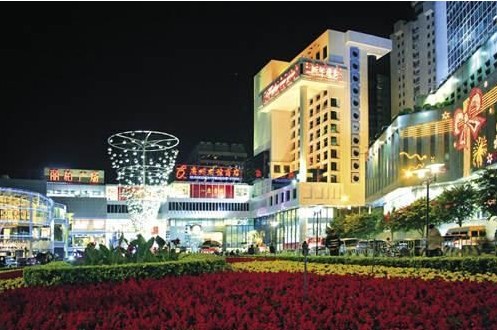 Guiyang Friendship Shop
Tel: 6826013
Add., East Yanan Road, Guiyang city
Guiyang Cultural Relics Shop
Tel: 5824109
Gongyuan Road, Guiyang city
Daily Articles Shopping
Shop Index:
Youzha Jie Bird and Antique Market
Guiyang people like to roam around this market at weekends. Here in the market you will discover an assortment of flowers, birds, fish, cats, dogs, bamboo crafts and antique coins are for sale. People feel interested in these gadgets may find enjoyment here.
Supermarkets
Supermarkets like Da Chang Long on Jiefang Lu, Hualian on Yanwu Jie and Numart on Dusi Lu have become part of Guiyang people's daily life. Specialties in Guiyang can be found quite easily in these supermarkets.
Wal-Mart (People's Square Branch)
Location: The underground department store of the People's Square, Zunyi Lu, Nanming District, Guiyang.