Shopping in Jiujiang

Briefing

Jiujiang is rich in natural products. It is one of major rice production bases and major tea markets in China. In east of Jiujiang is Poyang Lake,a land of milk and honey. Jiujiang is located in northern bank of Yangtze River and on the south of Mt. Lushan. There are variety of local natural specialties for the tourists such as Poyang lake fish, Lushan tea, Xiushuining black tea and Hukou salt black bean.
What's more, Lushan stone frog, fish and fungus could be purchased in Jiujiang. They are precious natural cooking materials for famous local dishes such as braised stone frog and fried stone fish with egg etc.
Local handicrafts are also available in Jiujiang: Xiushui brown ink stone, Jinxing Ink Stone, Shinan wooden comb and bamboo scroll painting.As for local cakes, Osmanthus tea cake and Osmanthus crispy sweet are famous and delicious.

Local Specialties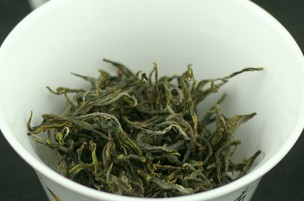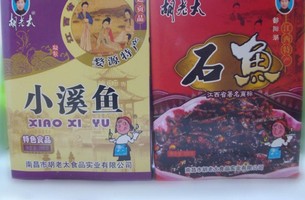 Lushan Tea
Lushan Tea has a long history and a reputation as one of the ten best teas in ancient times in China. It grows in Mount Lushan and is famous all around the world for its fragrance and green color.Lushan Yunwu Tea is one of the most famous Chinese tea with long history. It has strong fragrance and good for human body.
Poyang Lake Fish
Fish in Poyang Lake is particularly delicious and nutritious. Fish dishes are very popular with local people.
Jinxing Ink Stone
Jinxing Ink Stone has been sought after by artists for over 1600 years. It is said that it was first made by Tao Yuanming, a famous poet in the East Jin Dynasty. Jinxing Ink Stone enjoys the reputation as "the best ink stone" in China.
Xiushui Shinan Wooden Comb
The wooden comb is traditional product for Xiushui County. It does no harm to scalp and can resist static. The comb is exquisite in workman ship and elegant in style. They are made into the shape of figures, flowers and animals. These combs have been exported to America, British, Japan and Holland. They could be used as ornament and for collection. Don't miss the comb ,it is the ideal gift for your family and friends.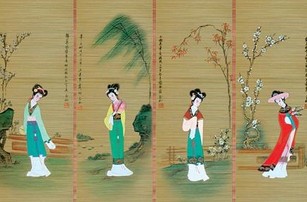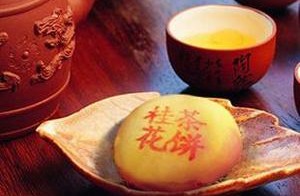 Bamboo Scroll Painting
Lushan bamboo scroll painting is thin and soft. The paintings in the scroll are graceful and agreeable. They could be hung in the hall as decoration, or can be used as curtain. Some of them are collected as artwork.
Jiujiang Osmanthus Tea Cake
Quality camellia oil, sesame, Osmanthus and flour form main contents for the cake. It is made with unique traditional techniques. It tastes sweet and crisp with fragrance of Osmanthus.
Jiujiang Osmanthus crispy sweet
The sweet is made of white sesame, oil, flour, sugar, malt extract and Osmanthus. It looks white in color. The sweet has the functions of relieving the cough and promoting digestion.
Recommended shopping places
Anmeida Supermarket
Add: Xiyi Rd, Jiujiang
Shijiliansheng Supermarket
Add: No.9 South Taling Rd, Jiujiang
Penghui Supermarket
Add: No.2 South Chaisang Rd, Jiujiang
Changlong Department Store
Add: No.16 South Gantang Rd, Jiujiang
Pacific Shoppig Plaxa
Add:Xunyang District
Tel: 0792-8998888
Nonggongshan Supermarket
Address: Bingjiang Road No.37
Tel: 8133606
Walmart
Add: No.265 South Lushan Road
Tel: 0792-8188222