Temple of the Six Banyan Trees
Temple of the Six Banyan Trees (Liurong Temple) has gone through 14 centuries' changes of changes since its completion in the Southern Dynasty (420-479). Such a well-known ancient temple has ever appealed to many celebrities, like the famous calligrapher Su Dongpo in the Northern Song Dynasty (960-1127) and the distinguished poet Wangbo in Tang Dynasty (618-907).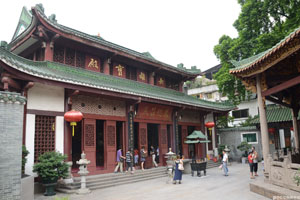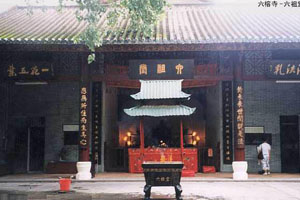 There is a pagoda, named Flower Pagoda for the gorgeous multicolor on it, standing appealingly inside the temple. With 17 floors inside and 9 floors outside, this 57-meter-tall pagoda is one of the ancient tall architectures that are few in number. The sight of the entire Guangzhou can be caught from the peak of this pagoda.

At the east of the pagoda, there are four palaces, while at the west there are 3 big bronze statues of Buddha, which are regarded as the biggest ancient bronze Buddha statues, all of them are 6 meters and 10 tons. Therefore, it is safe to say that in the Liurong Temple, which is surrounded by the flourishing woods and full of cultural relics, your expedition for the Chinese culture and Buddhism history can be met.

Opening Hours: 08:30 to 17:00

Recommended Time for a Visit: One hour

Ticket Price:  5 CNY for the entrance  10 for the Pagoda

Location: No. 87, Liurong Road, Yuexiu District, Guangzhou

Transportation: Subway No. 1 and bus No. 56 and 58 can bring you here directly.