Tianjin Yangliuqing Town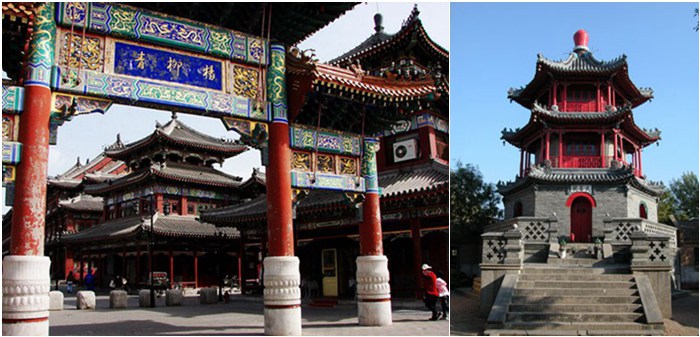 Yangliuqing Town, an ancient town with a history of over thousand years lies in the western suburb of Tianjin. From the Chongzhen period (1628 - 1644) of the Ming Dynasty, peasants and folk artists of New Year pictures began to collect sketches and carved wooden blocks and created unique craftsmanship of New Year pictures. The town is 15 kilometers away form the Tianjin and it is easy accessible.
Being one of the most excellent block New Year pictures in the folk art of China, Yangliuqing New Year pictures originated from the Yangliuqing Town in the early 17th century. So, it was named after the town.
Yangliuqing Pictures which performs an abroad of subject, such as congratulation, happiness, good luck, humor and so on, expresses the best wishes of people expecting the beautiful future. Yangliuqing Youth Pictures are made by combining both colorful woodcut and handiwork, and have gone through many processes, so that it is not only keeping the style of woodcut, but also standing out the bright and arrangement of handwork drawing. It is extremely lively.
The Yangliuqing New Year pictures are characterized by the combination of block print and colored hand drawing. The painting tradition passed down from the Song (960 - 1279) and Yuan (1271 - 1368) dynasties and the integration of techniques of Gongbi figure paintings (gongbi is a traditional Chinese realistic painting characterized by fine brushwork and close attention to details) into the folk New Year pictures enabled an organic combination of wood engraving with hand painting.
Location: Yangliuqing Town, Xiqing District, Tianjin
Transportation: Take Bus No.824,672 or 6.