Zharu Valley Tour Route
Zharu Valley is a valley that far away from pollution and with well-preserved Tibetan traditional culture, where you can enjoy the purely natural sceneries and experience the traditional customs. The white clouds overhead, the charming mountains, the running streams, the flourishing trees, the colorful wild fruits and blossoming flowers all are of the beauty of the original.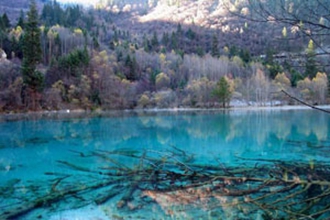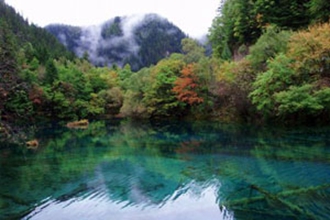 The Magic Mirror Cliff erects there, seen in the distance it is like a huge screen, while it is like a smooth mirror when seen closer. It is said that all the wishes people made in front of this magic mirror cliff can come true, which is a reflection of how the Tibetans hold their faith.

The 3 km long Zharu Horse Trail is the best place for picturesque sightseeing on the horse and the road where the local Tibetans should go through to worship on every 15 of the lunar month. Therefore, it is a lovely place where you can experience the real local customs. The Zharu Bridge, crossing on the Jade River and linking two huge mountains, is built in a typical Tibetan wooden bridge style.

Surrounded by towering old trees, the Zharu Monastery is like a pearl in the center of a green lake. Inside the monastery, the religious banners are waving in the winds and people come from far and near are praying. Facing the Magic Mirror Cliff, Zharu Monastery seems more gorgeous and wonderful.

In addition, the peaceful lakes, the roaring waterfalls and the flourishing forests are worthy of being listed in your expedition.
7:00 -- 19:00 (from March 1 to October 31)
8:00 -- 17:30 (from November 1 to February)
Ticket Price:
From March 1 to October 31: 235 CNY
205 CNY for the students, soldiers, disabled and the aged
(including the ticket fare for tour bus, which is 90 CNY)
From November 1 to February: 170 CNY
150 CNY for the students, soldiers, disabled and the aged
(including the ticket fare for tour bus, which is 90 CNY)
Location: Jiuzhaigou County, Sichuan Province

Transportation:
1. From Chengdu Tour Bus starts out from New Nanmen Station can be available at 8 every morning
2. From Leshan bus is available at 8:30 in the morning on Tuesday and Thursday.
3. From Ximen Station long-distance bus is available at 7:30 every morning.
4. From Mianyang bus is available at 6:40 every morning
Note:
1. If you start from the airport, it is better to take the bus than the taxi.
2. The ticket for the tour bus inside will be invalid once you come out.
3. ATM and IC Telephone booths are available inside.