Eating in Kashgar

Famous Local Food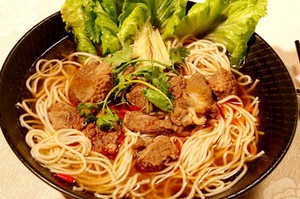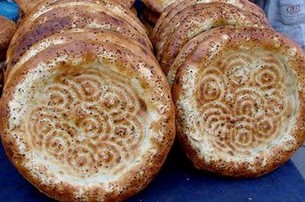 Xinjiang food has much more of a Central Asian flavor than a Chinese taste. Kashgar is one of the best cities in the region to sample authentic Xinjiang cuisine and there are literally thousands of tiny Uighur restaurants dotted about the place serving local specialties.

The area around the Seman Hotel is a lively district to begin your culinary adventures. John's Information Cafe (opposite the hotel) is a popular haunt with backpackers. This place not only serves up good pancakes and coffee, but is also a good source of information about travel and transport in the area. You can also rent tents here and use the internet. The streets around here and near Id Kah Square are full of Uighur restaurants serving local specialties including mutton kebabs, Nan bread stew, Uighur rice, roast fish and noodles.

One of the most gourmet dishes of Kashgar cuisine is whole roast lamb, a rare treat only found at Uighur celebrations and special occasions.

Famous Local Dishes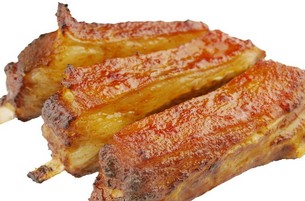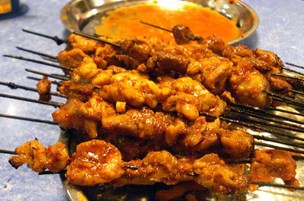 Roast Lamb
Roast Lamb might just qualify as a pinnacle of Xinjiang Uighur cuisine. The dish is very expensive as the main ingredient is a whole lamb and it is reserved for special occasions like receiving honored guests.

First, a large, fat lamb is chosen, slaughtered, and its skin is completely removed. Then the lamb is cleaned and salt is brushed on the inside and outside of the lamb. The lamb is covered with a mixture of egg, green onion, pepper and other spices including cummin (ziran in Chinese). When all of these steps are completed, the lamb is put into a hot pit to roast. On certain special occasions, the roast lamb is cooked with a piece of red silk covering its head and coriander or celery stuffed in its mouth. When fully roasted, which takes at least an hour, the meat is sliced up and served. The flavor of the Roast Lamb is unforgettable and it is comparable with Beijing roast duck.

Famous Local Snacks

Baked Mutton Kebabs
Baked Mutton Kebabs (Kaoyangrouchuan) can be found anywhere on the streets of any city or small market town throughout Xinjiang. Migrants from Xinjiang have made these kebabs famous throughout the rest of China's major cities but naturally, the best, most authentic kebabs are only available in Xinjiang.

Anyone who has traveled throughout China has seen the kebab vendors with their long metal stands filled with hot embers and a pile of uncooked meat on sticks. The meat is cooked over the heat with the vendor fanning the embers to quicken cooking. The kebabs are then seasoned with spice powder (either spicy or not spicy) and served. One Baked Mutton Kebab is not more than a mouthful. Prices can range from between RMB1 to RMB2 per kebab.

Flour Lung and Rice Gut
Flour lung and Rice Gut is the traditional snacks, popular by Uighur nationality. They are made of sheep's lung inside with stuff in. Flour lung is soft and tender, and rice gut is glutinous and tasteful. Every one ever having been to Xinjiang praises the unique flavor.

Lamian Noodles
Lamian Noodles, known in Chinese as Lamian or Lamiantiao are popular with many ethnic groups both in Xinjiang and the rest of China. The name 'Lamian' means 'pulled noodles'. The noodle dough is pulled in a special way to create thinner and thinner strings of dough, and finally, noodles! Then the noodles are boiled quickly and various ingredients are added, including oil, mutton pieces, cooked tomato and chili peppers. Sometimes the noodles are stir-fried along with these ingredients, which can only be described as a totally different, yet equally delicious taste

Nan Flat Bread
Nan or Nang in Chinese is the staple bread of Xinjiang cuisine. It is a crucial part of the Uighur diet. The word 'Nan' originates from the Persian language and this type of bread is popular throughout the Arabic and Middle Eastern World. While there are different varieties of Nan in Xinjiang, this bread is basically made by sticking dough to the inside wall of an extremely hot oven and then after a few minutes, removing the cooked bread. The shape of the bread is typically round, flat and golden brown. Other varieties include Oil Nan (Younang), Sesame Nan (Zhimanang), and Mutton Nan (Rounang), etc.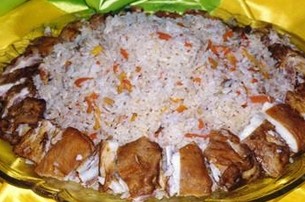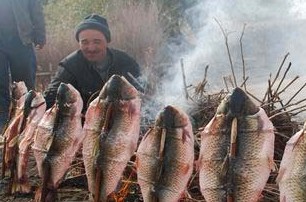 Roast Fish
Roast Fish is a traditional snack dish in Kashgar. It tastes quite good. Without the smell you might think roast fish could have. The method of roast is very much like Mutton Kebabs. The fish is sliced open from head to tail and a wooden stick spears the fish along the same direction.

Uighur Rice
We call this dish 'Uighur Rice', but its name in Chinese is Zhuafan. In English, this actually means 'grabbed rice' for the fact that you can eat it with your hands. The main ingredients are rice cooked in mutton broth with spring onion, carrot, and a piece of mutton (or beef, chicken, duck meat instead) placed on top of the rice. Sometimes, raisins or almonds are also added for a little extra flavor. The Uighur Rice is actually quite rich, but its richness gives it an undeniably delicious flavor. This rice will not only fill you up. It'll give you lots of energy and leave a delicious aftertaste in your mouth.

Recommended Restaurants

For your reference, the following are the restaurants rated most popular by the locals:

Kashi Mingyuan Restaurant
Address: No. 35, Wenhua road, Kashgar

Kashi Youyuan Restaurant
Address: No. 122, Seman road, Kashgar