Shopping in Kashgar

Local Specialties and Souvenirs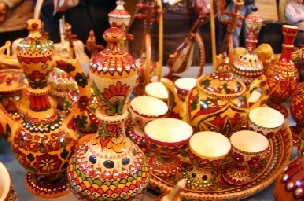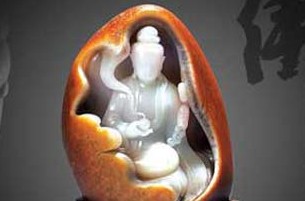 Briefing
In Kashgar, the best area to shop is around the streets near Id Kah Square. Good quality carpets can be found in the shops on the streets heading north from the square. A complete array of carpets, many rough looking and with simple designs reflects the less well-known culture of the nomads around this area. Prices here are about one third of those in Turkey.

Xinjiang hats are popular souvenirs and also an integral part of the daily life of the people here. The streets east of the square have a good selection of all colors and patterns. Prayer hats, skull hats and furry winter hats favored by old Uighur men can be found here.

Heading south from here is the main bazaar, where blacksmiths and carpenters can be seen hard at work in front of their workshops and stalls. Knives with handles inlaid with jewels and ivory, chests decorated with tin, and numerous musical instruments can all be purchased here.

North of the square is a cloth market, close to which are some of the weirdest looking restaurants in Kashgar. To the south of the square is a night market.

There is also a Sunday market on the eastern edge of the city, with an exotic Middle Eastern atmosphere. Hundreds of animal-driven carts and their owners pour into the large concrete structure that houses many stalls. Travelers are strongly advised to be wary of pickpockets around here.

Some local interesting items include musical instruments, knives, Uighur caps, earthenware, carpets, jewelry, dyed cloth, and Xinjiang silk. 

Musical Instruments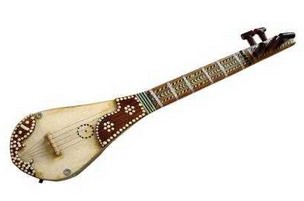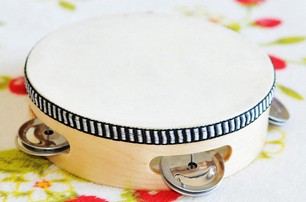 There are numerous types of Uighur instruments. The most popular and common being:
Danbur: The uniquely resonant instrument is both used singly or to provide accompaniment for folk dancing together with Rewapu and hand drums at celebratory occasions.

Dutar: This is the only hand-strum stringed instrument commonly used by the Uighur people. It is both played alone or with hand drums as accompaniment for dancing.

Rewapu: This stringed instrument is one of the favorite instruments of Uighur, Tadzhik and Uzbek ethnic groups. The Rewapu is played with a pick much like a guitar, except the pick is chip of cow horn or bamboo chip.

Dapu: This is the typical hand drum used by the Uighur people for both solo performances and for accompanying other instruments. It generally provides rhythm for dancing.

Nagela: This large drum, played with wooden drumsticks, is mainly used during great festivals and wedding ceremonies and is typically accompanied by the suona (a Chinese wind instrument).
 
Xinjiang Knives
Originally made in the Kashi area, Kashgar is still famous for exotic Xinjiang knives that can be purchased in most bazaars and markets. These knives are more dagger than knife and are made according to extremely creative designs with various themes and materials. Some knives are crafted with jewels and ivory and are extremely expensive, while others are made with carved wooden handles. Styles and themes of the knives include various birds and animals, phoenixes, and dragons.
 
Hats
The Muslim Uighur peoples are famous in China for their caps and hats (known in Chinese as Huamao) known in Uighur as 'duoba'. The caps are made with great attention to design and detail. Their special characteristics include intricate embroidery, silver edging and detailing, all done by hand. They are not only practical, but also good presents. These Uighur hats can be found throughout Xinjiang especially in the markets.
 
Clay Pottery
Kashgar has a long history of making clay pottery and earthenware. About 1,800 to 2,000 years ago, colors were added to the pottery and the rest is history. Kashgar pottery is made as bowls, plates, pots, jars and more. Nevertheless, even among such ordinary items as wash basins, you will find a great variety of designs, sizes and shapes. Mainstream or typical styles of Kashgar pottery are simple and ancient and you may find them very charming. Taking them home however might present problems, so perhaps the smallest items are more practical.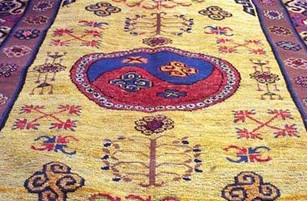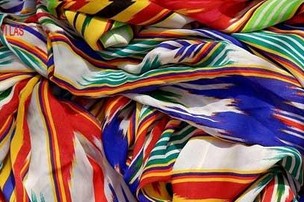 Kashgar Carpets
Carpet making is one of Kashgar's most traditional and famous crafts. In fact, Xinjiang carpets and rugs have become famous throughout China and the world because of Xinjiang craftsmen's masterful workmanship and timeless style.

Kashgar carpets and rugs come in many varieties with different degrees of intricacy in their design. They tend to be rather colorful with complicated patterns. Xinjiang rugs are both practical and artistic creations. While very durable, they also are quite soft and comfortable. They are also available in a range of sizes from single person seats to room size carpets.
 
Jewelry
Uighur women in Kashgar are fond of wearing all kinds of jewelry including magnificent rings, bracelets, necklaces, earrings and hairpins, many of which are inlaid with glimmering precious stones, making them a hot item for sale to tourists and locals.

 Wood-dyed Cloth
Wood-dyed cloth is a traditional handicraft of the Uighur people. The wood-dyed cloth is mainly used for tapestries, tablecloths, cushions and curtains. It is both beautiful and practical at very reasonable prices. This kind of cloth is dyed with a carved wooden printing plate, upon which coloring pigments are applied. Colors include red, pink, green, yellow, and so on. The design themes typically involve flowers, fruits, plants, and everyday household items.

 Silk
This type of silk is famous throughout Xinjiang and China for its contrasting bright colors. Commonly used colors include green, blue, yellow, purple, and gold, black and white. The patterns, largely take abstract forms. While traditionally silk is used in clothing, it is not just for clothing, as many tourists buy a few pieces to decorate their homes.

Shop Index:

Sunday bazaar
Location: northeastern outskirts of the city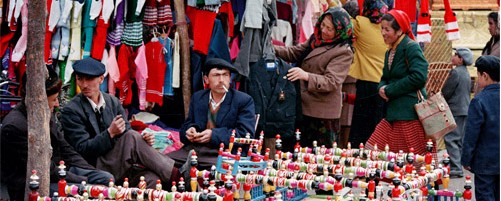 Introduction:
The Kashgar Sunday Bazaar (Dabazha) (with exception of the Sunday Market) is the busiest part of the city. The market is a kind of agricultural market (Nongmao Shichang) that has expanded to include anything you can think of, including clothing, knives, and more.

How to get there:
The Kashgar Bazaar is accessible by walking down the streets leading southwest from Id Kah Square in the center of Kashi. The Sunday Market meets along the road leading northeast out the city about a 30-minute walk from the city. Cycling is not the best option as you may not be able to find a place to park your bicycle. Another way to get to the Sunday Market is by getting a donkey cart ride for a few RMB.