Entertainment in Kashgar

Popular Activities

The Art Festival of Guerbang
The Art Festival of Guerbang also calls "festival of slaughter". This Art Festival is on Dec. 10 of Islam calendar every year. They celebrate this festival through all kinds of activities.
Uighur comprise of most people in Kashgar and the Art of Festival of Guerbang attracts many tourists from both home and abroad every year. So, since 1991, the Art Festival of Guerbang was stated as a travel festival in Kashgar by Xinjiang government and the bureau of tourist in china, and the festival will held every year. On that day, many activities were held, such as dancing and rassle. You also can visit the local people and go to the places of interesting or go to the local nursery school to see their performance by riding a horse. There is also singing and dancing and acrobatic performance at night and you can join if you want. Anyhow, there are many activities at that day. You will have a full happy day if you travel there.

Youyihui
Youyihui is a festival of celebration for harvest. So, it was held in May, after the maturity of fruits. On that day, the local people will invite their friends and relatives to visit their gardens.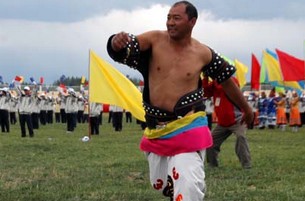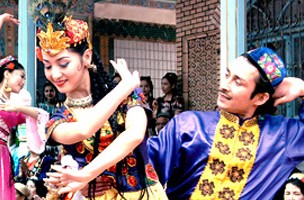 Other Entertainments and Activities

The amusement park of Mingyuan, Kashi
Location: the new century road
The bowling center of Geer
Location: No.110, Jiankang road, Kashi
Tumanhe bowling center
Location: No.5, Jichang road, Kashi
The western Mingzhu ballroom
Location: No.76, Jiefang road, Kashi
The Fenghuang ballroom
Location: No.42, Renmin road, Kashi
The Grate wall ballroom
Location: No, 63 Keziduwei road, Kashi

Nightclubs
Yidu nightclub
Location; No.55 Keziduwei road, Kashi
Zhuangjiagang nightclub
Location: No.196 Renmin road, Kashi
Baisheng nightclub
Location: No.25 Keziduwei road, Kashi