Eating in Qiandongnan

Famous Local Food

Bordering Sichuan, Hunan and Chongqing, Guizhou is greatly influenced in daily dinning. Like the cuisines in Sichuan, Hunan and Chongqing, Guizhou cuisines are hot. By comparison, Guizhou cuisines are not that spicy or peppery but sour and hot.

Yuxiangrousi (Shredded Pork with Garlic Sauce)
Ingredients: lean pork (200g), soaked bamboo root slices (50g), agaric (25g), green onion (25g), garlic(15g), ginger (10g), soaked red pepper (25g), sugar (15g), sauce (1g) and oil (100g).

Taste: Slightly salty, sour, hot, fresh and fragrant with fish flavor

Note: Slice the pork, bamboo root and agaric. Mince the green onion, garlic, ginger and red pepper.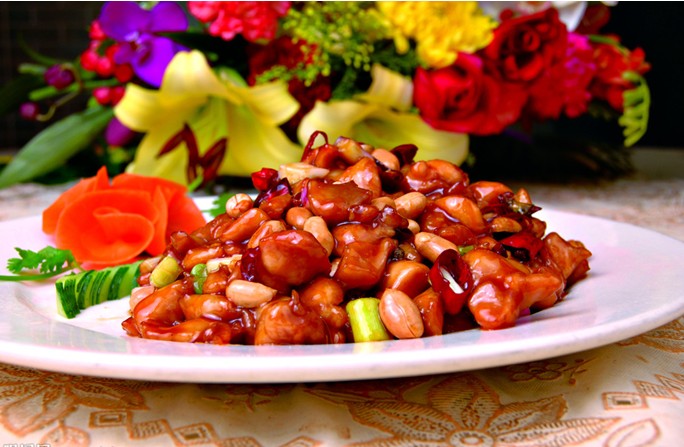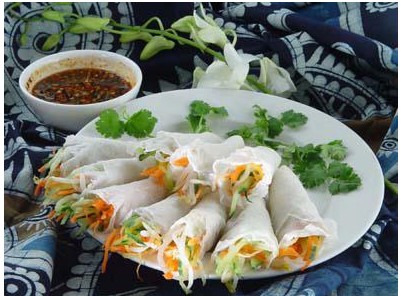 Kung Pao Chicken (Hot diced chicken with peanuts)
Ingredients: Diced chicken (250g), hot pepper (5g), ginger (20g), garlic (10g) and peanuts (50g), vinegar (1 spoonful), sugar (1 spoonful), sauce (1 spoonful), starch (1 spoonful) and salt.

Taste: Fresh and tender, slightly hot and spicy, slightly sweet and sour

Note:  This dish is very popular among the western countries, especially in American and Britain.

Besides, Guizhou people are especially excel at cooking the fish and duck that will raise your appetite merely by the tempting appearance and aroma.

Famous Local Snacks
Many Chinese minorities like Miao, Dong, Yao, Zhuang, Tujia Buyei and Molao ethnic minorities dwell here together to make this area full of local ethnic flavor, which accounts for why the local snacks are so yummy and taste special.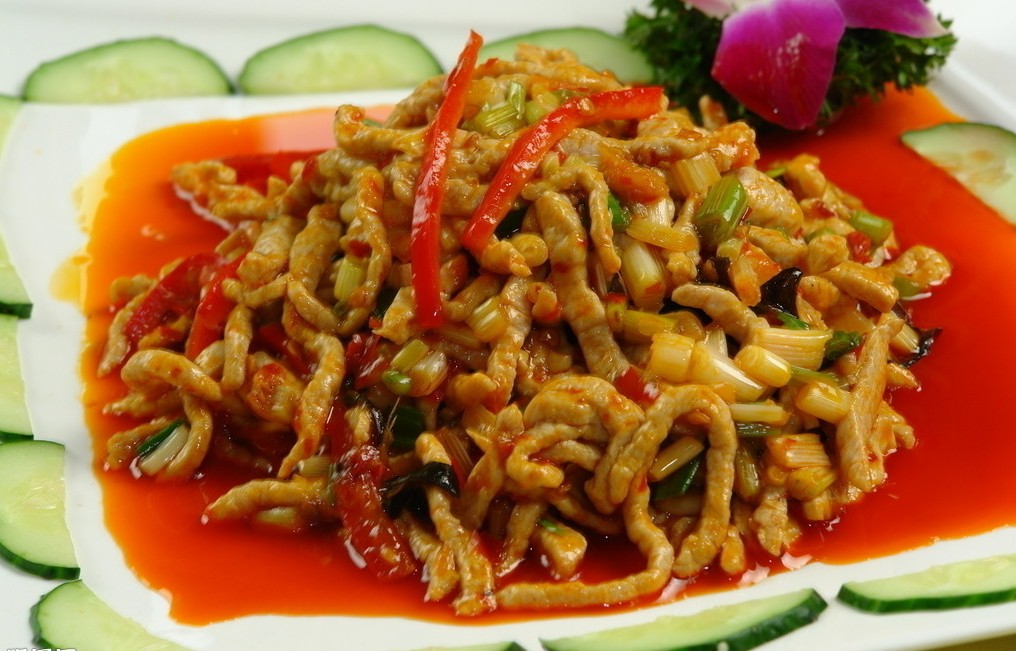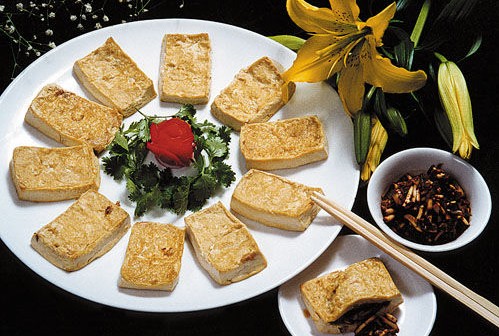 Si Wawa
Siwawa, also called Vegetarian Spring Rolls, is a special snack that commonly seen in Guiyang.

"Si" is the shredded ingredients of the Spring Rolls, which is actually the shredded radish, shredded kelp, shredded cucumber and vermicelli. The colorful Sis together with the soybean and red pepper make the spring roll look tempting.

"Wawa" in Chinese means the baby. The paper-like cover made of the rice flour wraps all the colorful ingredients up just like wrapping a baby onto the swaddling clothes. Therefore, Si Wawa is derived from the endearing appearance.

Lian'ai Tofu Guo (Tofu of Love)
It is very popular in Guizhou, especially among the young in love, for one reason that it tastes crisp and fragrant, for the other its name derived from a romantic love story.

This snack should be cooked under the charcoal fire but not the coal fire. This square snack tastes better with the vinegar, sesame oil, pepper, green onion and ginger.

Irresistible local flavor snacks may be the reason why you are reluctant to leave Guizhou. The Chicken Rice Dumpling, Glutinous Rice, Rice Cake, Chili Chicken, Dried Beef and Fermented Tofu etc, all are appetizing and cute.

Recommended Restaurants

Dongjia Shifu (service Guizhou dishes)
Location : No.242 Beijing Road, Yunyan District, Guiyang
Tel: 0851-6507186

Shijie Qian Cuisine Restaurant (service Qian Cuisine)
Location: No. 27, south Baoshan Road, Nanming District, Guiyang
Tel: 0851-5629255

Hequn Road in Guiyang is one of the most alive and bustling gourmet streets in Guizhou. Local dishes and flavor snacks are waiting for you until 3:00 at night. This 700m long street is a place where friends get together and people spend their leisure time.