Entertainment in Fuzhou

Entertainment in Fuzhou

As a modern southern city, Fuzhou City is a flourishing entertainment center. All manner of places of entertainment, night clubs and sauna etc. line the busy streets. These places are massed in the area of Jiangjun Temple, Liuyi Lu and Dong Jie Kou. The Hot Springs are a feature of Fuzhou, and are scattered around the Hot Spring Hotel.
Popular Activities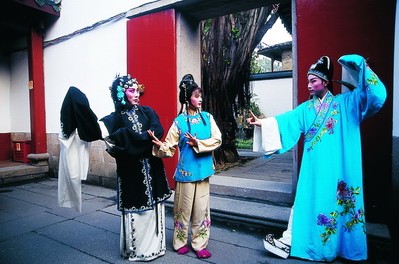 Fuzhou Pinghua and Fuzhou Opera
The traditional folk entertainment activity prevails among the local people. Fuzhou Pinghua and Fuzhou Opera are looked upon as the most popular and tourists can, if interested, appreciate them at theaters during the circuit performances.
Air force No. 1
Air force No. 1 is one of Fuzhou's special recreation places. The recreation programs are elaborately designed each day to cater to your taste - song and dance shows, instrumental performances, fashionable dress shows and honorable guests' performances on Friday and Saturday
Address: No. 256, Liuyi Bei Lu
Pyramid Music Square
Pyramid Music Square, in the parking lot of Fuzhou International Exhibition Center, offers light music, disco and entertainment shows and also they invite stars from different regions to give performances every day.
Other Entertainments and Activities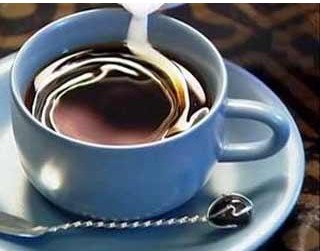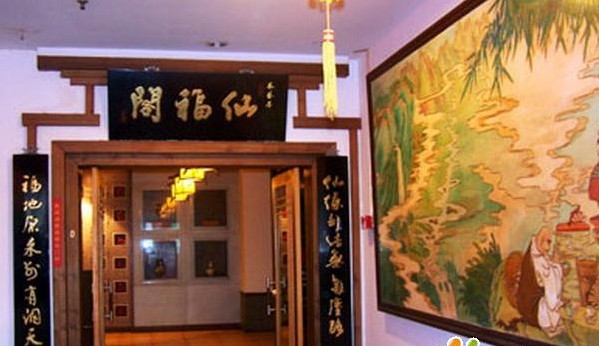 Shengfu Auditorium Cinema
Address: No. 1, Shengfu Lu, Gu Lou Qu
Le Cafe
Le Cafe is an expatriate hangout. It is busiest on Friday evenings.
Location: Hualin Lu (Road) a block West of Wu Shi Lu
Xin Jiazu Entertainment City
Address: 2/F, No. 73, Jiaotong Lu, Taijiang Qu
Rongquan Tea House
Address: No. 43, Gaoqiao Lu, Taijiang Qu
Xianfuge Tea House
Address: 2/F, No. 96, Wusi Lu, Gu Lou Qu
Eiffel Coffeehouse
Address: No. 16, Shengfu Lu, Gu Lou Qu
Nightclubs
The Party Bar
The Party Bar has cheap beer, free pool table and live music. Popular with locals and expats, sometimes quite crowded or noisy on weekends.
Location: Tong Hu Lu, about 50 meters South of the main gate of West Lake Park,
Club Blog Club
Club Blog Club is a coffee shop managed by a Western resident that overlooks the West Lake.
Address: 136 Hubin Road. Web site:
Hongse Jingjie Disco Bar
Address: No. 69, Gudong Lu, Gu Lou Qu
Red Mill Bar
Address: No. 19, Jingtai Lu, Gu Lou Qu
Haoyoulai Music Bar
Address: No. 20, Bayiqi Bei Lu
In addition, the night spots of Wuyi Square, Dong Jie Kou and Wusi Lu, etc. are all very attractive.