Fuzhou Transportation

Getting There
By Air
Fuzhou has air links to most other major Chinese cities. Airport an hour from town, 20 RMB by bus. You can get the bus at the Apollo Hotel. Shared taxis also go from there, at around 25 RMB. A private taxi would be at least 100, likely more unless you haggle well.
Fuzhou Changle International Airport (FOC) is situated in a sandy area of southeast Zhanggang Town, Changle City, some 55 kilometers (about 34 miles) from downtown Fuzhou, and is a modern, seashore based international airport. There are now approximately 75 airlines operating out of FOC, including 65 domestic services, 2 regional airlines and 8 international services at this airport. Domestic services include flights from Beijing, Shanghai, Guangzhou, Shenzhen, Jinan, Shenyang, Harbin, Chongqing, Chengdu, Zhengzhou, Kunming, Haikou, Urumqi and Xian, etc. International services include flights from Singapore, Bangkok, Kuala Lumpur and Osaka to Fuzhou City. There are also daily scheduled flights from Hong Kong and Macau.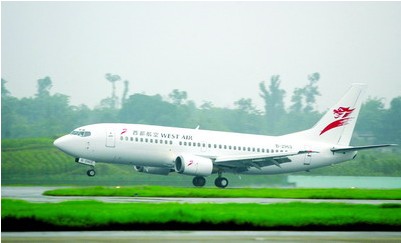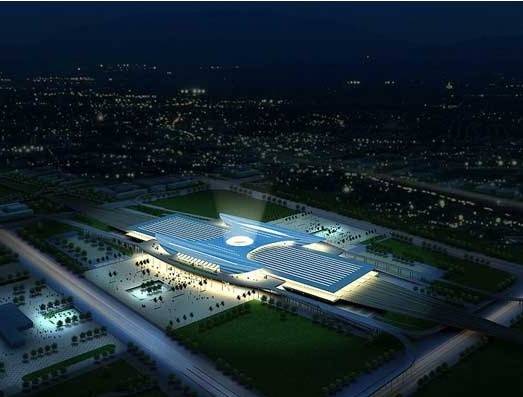 Tourists are advised to take the safe and comfortable airport bus which will take between one to one and a half hours to downtown Fuzhou and will cost about 25 Yuan per person to the Apollo Hotel, located on Wuyi Lu, Fuzhou City. If you want to take a taxi, the cost can be negotiated, but will be between 100 and 120 Yuan. Returning to the airport from downtown Fuzhou, tourists can take the airport bus from the Apollo Hotel, or make a reservation for a taxi stopping at Apollo Hotel the day prior to departure and negotiate a price, which will far be far more reasonable than for you to stop a taxi on the road the day of your flight.
Fuzhou Changle International Airport Enquiry: (0591) 28013246
By Train
The train station is in the Northeast of the city. Train to/from Xiamen takes a long route and is slow. Take a bus instead.
Fuzhou Railway Station is the transportation hub of Fujian Province. It is located at the north end of Hualin Lu, in the northern part of the Fuzhou downtown area. Fuzhou station is connected with the national railway network and operates services to Beijing, Shanghai, Qingdao, Zhengzhou, Nanjing, Nanchang, Guiyang, Changsha, Hefei, Chengdu, Chongqing, and Shenzhen. Also there are tourist lines from Nanping, Longyan, Yong'an and Wuyi Shan to Fuzhou.
Fuzhou Railway Station Ticket Office: 0591-87577849
From Fuzhou Railway Station, tourists may take bus Nos. 5, 17, 20, 26, 51, 821, 905, 917, 949 and 951, also Yaxiya Zhuanxian (Asia Special Line), Xi Er' huan Zhuanxian (Western 2nd Ring Road Special Line) to Fuzhou downtown for the ticket of 1 yuan.
Train tickets can be bought in the ticket office usually seven days prior to the departure date. During some traditional festivals like Spring Festival, tourists can buy the ticket eight days or more in advance. The main ticket offices in the downtown area are as follow.
Wuyi Ticket Office: 142, Wuyi Lu (opposite the Drum Tower Hospital)
Hualin Ticket Office: 203, Hualin Lu
Tangcheng Da Sha Ticket Office: 215, Wuyi Nan Lu (1/F, Tangcheng Dasha)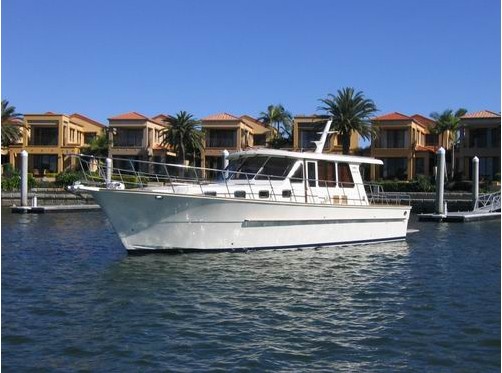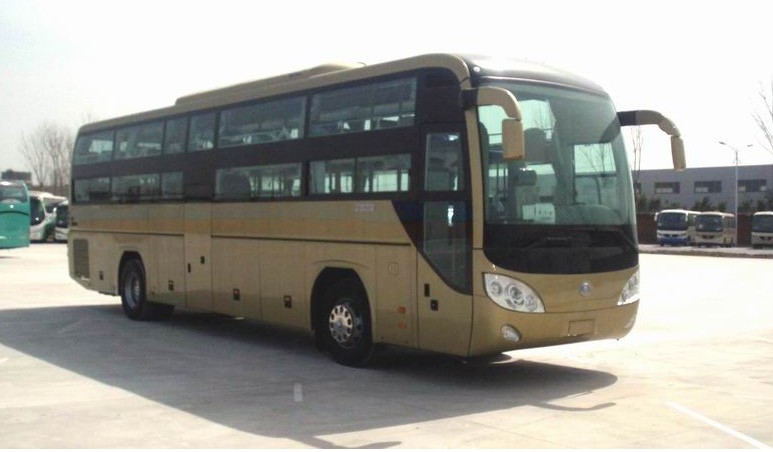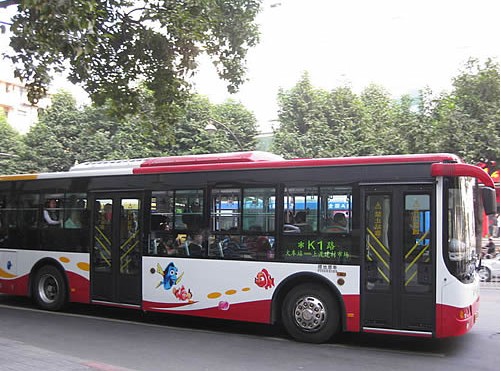 Marine Transportation
Located in the lower reaches of the Min River, Fuzhou is an old estuary harbor. The Min Rive sea route of Fuzhou is from Nanping to Mawei, the passenger liners of Mawei harbor can bring you to Mt. Putuo, Ningbo etc. Out of the east estuary of the Min River, tourists can get passage to the main ports of the Yangtze River, north to Shanghai and Qinhuangdao, south to Xiamen and Hong Kong and east to Keelung in Taiwan. There are buses and tourist line in Mawei harbor that will take tourists to downtown Fuzhou and some of the sights in Fuzhou City.
By Long Distance Bus
Direct overnight buses to/from Hong Kong, Shenzhen or Guangzhou exist, with sleeping bunks. 220 to 350 RMB; it is usually worth the extra for comfort.
South Long-Distance Bus Station opened inter-province highways between Fuzhou and Weihai, Weifang, Ningbo, Guilin, Hangzhou, Wenzhou, Haikou, Guangzhou, Shenzhen, Dongguan, Hong Kong and Shantou run every day. And the lines between Fuzhou and Beijing, Shanghai, Qingdao, Yantai run once every two days.
Address: 190, Wuyi Zhong Lu.
North Long-Distance Bus Station is situated at No. 371, Hualin Lu, Gu Lou Qu
Hongshan Passenger Transport West Station
Address: Hongshan Chenguang Cun
Getting Around
Public City Bus
It is very convenient for tourists to go around the Fuzhou downtown area by bus. The ticket price is 1 Yuan; tourists should prepare small change prior to boarding, the price increases to 2 Yuan from May 15th to Oct 15th if the bus is operating its air conditioning.
We will offer some information on buses to some sights in Fuzhou as follow:
West Lake Park - Nos. 1, 810 and 811
Mt. Gu - Nos. 7 and 49, also there are bus near Wuyi Square that will take you to Mt. Gu, which will cost half and an hour (about 10 Yuan).
Mt. Yu - Nos. 11 and 20 (2 hours way)
Xichan Temple - Nos. 33, 38, 39
Memorial of Lin Zexu - Nos. 1 and 20
Mt. Ping - Nos. 8 and 20
Zhuzifang Block - Nos. 1 and 20
There are rickshaws on some roads, the cost can be negotiated. The main streets in Fuzhou downtown all run parallel, as long as you can find a main street, you will not lose your way.

Taxi
Taxis are cheap, 7 RMB for short trips and under 30 for any trip in town. Taxis rate: 7 RMB for the first 3 km, and then 1.4 RMB per km.
There are almost four-thousand taxies in Fuzhou which are mainly of the model types Santana and Fukang. The cost is general the same among the large and middle sized cities. The flag-down rate of a Santana is 8 Yuan for the first 3 kilometers (about 1.9 miles), then 1.8 yuan for each additional kilometer. A Fukang is 7 Yuan for the first 3 kilometers, and then 1.4 yuan per kilometer. After 11 pm, the flag-down rate will be increased by 0.8 Yuan.