Entertainment in Xining
Xining is not the most exciting of places for those after a good, 'western' time. The city has a number of clubs and entertainment centers, but the focus here is on karaoke and bowling rather than nightclubs and cinemas. The most attractive of the entertainment to be had here will probably be participating in the ethnic folk culture, and this is best done during the various festivals that are held throughout the year. The dates below are by the Traditional Chinese Calendar (lunar) - you will need to ask exact dates when you are in the region (to translate to the Gregorian you generally add about a month and a half). Most of the festivals are best in and around the Kumbum Monastery (Ta'er si).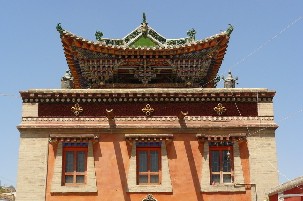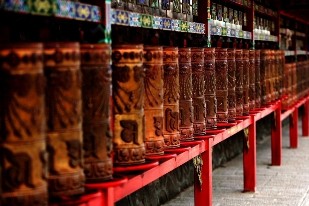 15th January is the traditional Lantern Festival, where the locals provide an "exhibition" of the Yak Butter Sculptures.

Hua'er Folk Song Festivals are held on May 5, June 6 and September 9. This style of singing, and the customs that go with it, are widely practiced not only in Qinghai, but also in Gansu and Ningxia. The occasion is a chance to hear the nomads singing folk songs, either impromptu or staged.

Other customs without set dates include the Yak Racing and Archery that are practiced by different tribes throughout the region. These are nowadays mainly used as activities of commemoration for gallant nomadic ancestors, although the yaks still remain important agricultural tools.