Shopping in Xining

Local Specialties and Souvenirs

Briefing
Although in the far west, the capital of Qinghai province has a number of shopping specialties and the best of these can generally be classified into three categories: handicrafts, traditional medicinal remedies and animal hides. These can be found throughout the city, from streetside stalls to upmarket shops.

There are many handicraft products that are sold here that would make good trophies to take home, including Huangzhong Coloured Stones (Huangzhong caishi), Carpets, Stone Carvings, Yak Butter Sculptures,and a variety of Pottery. As one of the few stops en route to remote Tibet, the city also is host to many sellers of Tibetan boots, knives and silverware, and these sellers can be found on street corners (look for sellers wearing thick, fur-lined coats and darkly sunburned skin).

Although of a rough climate, Xining is a good place to buy some of the more exotic of the ingredients that have been constituents of the traditional Chinese medicine for many millennia. If you believe in the efficacy of such remedies, then here you will be able to purchase such interesting titles as: Pilose Antler (Lurong), Grassland Caladium (Caodi beimu), Huangyuan Rhubarb (Huangyuan dahuang), Musk (Shexiang) and the Caterpillar Fungus (Dongchong xiacao, that is most famous in its wine form).

The province is also rich in its wide variety of wildlife, and this, beyond the obvious enjoyment of a conservation expedition, is most easily seen through the wide variety of sad looking hides that can be bought on the streets of Xining. Many of these animal are either of protected species in China or are endangered animals, so these as a purchase will mostly not be allowed through customs. Sheep, otter, fox, mink, wolf, snow leopard and even mice skins can be bought.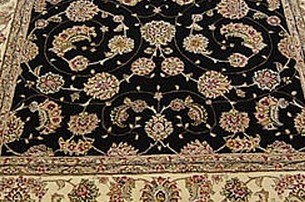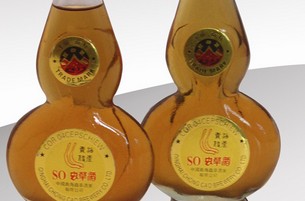 Carpet
The carpet (Ditan) has long been a major export item of Qinghai Province. Due to the good quality Qinghai wool, the carpet produced here, characterized by its unusual elasticity, lasts much longer than its peers. Most of the carpets are designed into patterns of the Bird Island, the Ta'er Temple or Wutun, Qinghai's most popular tourist destinations.

Caterpillar Fungus Wine
The Caterpillar Fungus Wine (Chongcao jiu), as its name denotes, is made with the nourishing caterpillar fungus (Dongchong xiacao) as well as a number of Chinese traditional herbs, such as ginseng, medlar, the root of membranous milk vetch (Huangqin) and the tuber of the multiflower knotweed (Shouwu). This mild-tasting wine is supposedly meant to be helpful to those having trouble acclimating themselves to the plateau altitude.

Yak Butter Sculptures
Qinghai province has a variety of interesting artforms, especially unusual are the Yak Butter Sculptures (Suyou hua) that are mostly made in and around the Ta'er Monastery. This style of art was first developed in Tibet more than 1,300 years ago, and it was not until the sixteenth century that it was first tried in the monastery.

The sculptures are mostly created in the cold winter, when the Yak Oil is easier to mold and quicker to harden. Local artists create a multitude of forms, from flora, fauna, landscapes & ancient architectural representations to portraits of the various Buddhas upon whom this religion is founded. The sculptures thus produced are supposedly good for the health, and allegedly can be eaten up to ten years after the sculpture was created. The best sculptures, that are preserved in the temple, are taken out for display during the annual Lantern Festival (around the end of February by the Gregorian calendar, 15th January by the traditional Chinese calendar).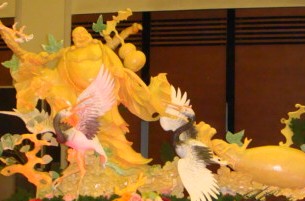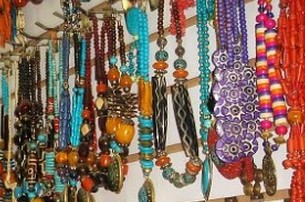 Daily Articles Shopping

The local products in Qinghai include carpet, blanket, plush, dried beef, ox and camel's hair, goat's hair, butter oil, milk powder, tendon, broad bean, pea, honey, highland barley wine, vinegar, knife, silver and bronze ware, Cordyceps sinensis, rheum officinde, Tibetan oriental wormwood, Saussurea involucrate, Astragals, musk, and pilose antler.

Qingbai Shopping Center
Add: #39 Wusi Ave., Xining
Tel: 6155412

Xining Hualian Supermarket
Add: #5 Huayuan South Ave., Xining
Tel: 8214903

Woolen Carpets World
Add: #56 Bayi Rd., Xining
Tel: 8141160

Other stores:
Best stores for handicrafts and goods can be found in the hotels, although these are a little more pricey.

Native Arts and Crafts on the second floor of the Qinghai Hotel, 20 Huanghe lu. Here you can buy a selection of Tibetan goods, jade and other handicrafts.

Ba Chang Ge at 30 Beida lu. Has a good selection of Chinese porcelain, and various Tibetan folk embroidery works.

Department stores in Xining are worth mentioning because of the bad weather that frequently plagues the Xining area (the Qinghai Plateau). You will find them most helpful if lack of clothing is holding you back. The two best choices are as follows:

Dashizi Department Store (Dashizi shangchang), located in the center of town, the store is easily accessible by bus No.1 from the railway station (Dashizi stop).

Xidajie Department Store (Xidajie baihuo dalou), located in Xidajie, another of the city's commercial centers. To get here, take bus No.1 from the railway station and get off at the Ximenkou stop. It is also the best place to buy and develop films (including professional films).