Xining Transportation

Getting There

As the capital and only large city in Qinghai, Xining is considered the "gateway to the Qinghai-Tibet plateau". The transport system, by planes, trains or automobiles, is relatively convenient.

By Air
Although it is a seriously backward province, Qinghai still boasts two airports, one in Xining, the capital city and another in Golmud, a small city to the west of the capital. Thanks to its growing popularity among Chinese and foreign backpackers and adventurers, it is now possible to access the capital from almost all the major cities in China, including Beijing, Shanghai, Guangzhou and Xian. Golmud Airport is far less accessible, and frequently flights here are postponed or cancelled subject to demand. Flights from here have access to Xining and Xian.

Xining Airport is situated at Caojia Bao, 29 kilometers east of the city. Services from and to the major tourism city, like Beijing, Guangzhou, Kunming, Shenzhen, Xian and Chengdu, are available. There are also some flights to Chongqing, Dunhuang, Golmud, and Urumqi. For times, Xining is a significant stop for visitors to Tibet. Many first fly there and then proceed to Lhasa. Direct flights to Lhasa are available there.

The airport lies 29km from the city center, a distance that may be covered either by taking a CAAC bus (RMB8) or a taxi (RMB50). The CAAC office is at 34 Bayi xilu in the eastern quarter of town (8:30am-noon; 2pm-5:30pm; Tel: 0971-8174616).

By Train
Xining is located at the junction of the Lanzhou-Qinghai and the Qinghai-Tibet railway lines, making it possible to reach the city from a multitude of destinations from across China, including Beijing, Shanghai, Xi'an, Qingdao, Yinchuan and Golmud. The Railway station is on Qilian lu, in the northern section of the city, just across the bridge over the Huangshui River. Besides the station, there is a ticket office (Tel: 0971-6136454) at Wusi dajie, that provides both train and flight tickets. he recently operated Qinghai-Tibet railway is a major fact for Xining's significant role for China's railway transportation. Tibet. Luxurious trains starting from Xining run along the highland track and take visitors to the mystical Tibet highland, which was only accessible by plane for centuries.

Train ticket, railway station: 0971-7192222
Xinign Railway Station: Qilian Road across the river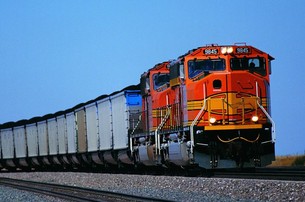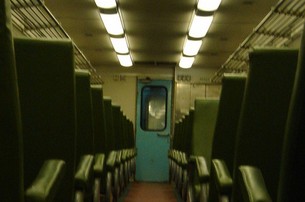 By Long Distance Bus
Xining East Long Distance Bus Station is the center of Qinghai's highway transportation, with hundreds of buses to all major cities and towns with the province or beyond. Bus to Golmud, Lhasa in Tibet, Dunhuang, Lanzhou are abundant. Buses to the Ta'er Monastery are also available but foreigner tourists are advised for they are mainly used by the local population who are familiar with the standard condition.

Cement and asphalt roads link Xining with cities (Golmud, for instance) and towns in the province, as well as distant destinations in Tibet, Xinjiang and Sichuan. The long-distance bus station is at the northern end of Jianguo lu, about 600m south of the railway station (over the river). The ticket office also lies on Jianguo lu (Tel: 0971-8149506). Tickets are best bought one day in advance. If you plan to go to the Kumbum Monastery (Ta'er si), you should go to the other station on Xiguan dajie (see sight description for more). You could also try the private minibuses outside of the Xining Hotel, but negotiation over price is necessary (no more than RMB10).

Getting Around
 
Public City Bus and Taxi
There are over 10 buses in town that are convenient if you can find a map with bus routes. It is probably easier for foreigners, however, and not overly expensive, to take taxis around the city, and the prices of these can be negotiated (around RMB5 for 3km).