Three Gorges Transportation

Getting There

By Air
It is more convenient and costs less time to go to Three Gorges by air, in that the road condition is harsh.

Three Gorges Airport
Three Gorges Airport (ZHYC) is 26 km (16 miles) away from the city center of Yichang and 55 km (35 miles) away from the Three Gorges Dam. This airport has been put into operation since 1996, from where you can fly to Beijing, Shanghai, Guangzhou, Haikou, Qingdao, Chengdu, Shenzhen, Kunming, Hanghzou, Xiamen, Nanning and Changsha, Hong Kong and Japan directly. Besides, airline to South Korean is on the list to be operated.

It costs 60 CNY at least go to the airport by taxi, and 20 CNY by the airport shuttle buses that can be available every 2 hours in the city center.

Information Number: 0717-6523114        Ticket Number: 0717-632650

Chongqing Jiangbei Airport
Chongqing Jiangbei Airport (ZUCK) is 23 km (14 miles) away from the North New District of Chongqing. It is one of the three air hubs in southwestern China. There are airlines to over 60 Chinese main cities, including Beijing, Shanghai, Guangzhou, Hong Kong, Macao, Urumchi, Lahsa, Kunming, Tokyo, London, Paris, New York, Los Angles, Sydney, Singapore, Seoul etc.

Airport shuttle buses will set out every half an hour (6:00- 21:00) from the Shangqing Temple, and you can get on at Xiaotian'e Hotel. It takes 15 CNY and 35 minutes from the starting station to the airport.

Information Number: 023-67150114        Ticket Number: 023-67747338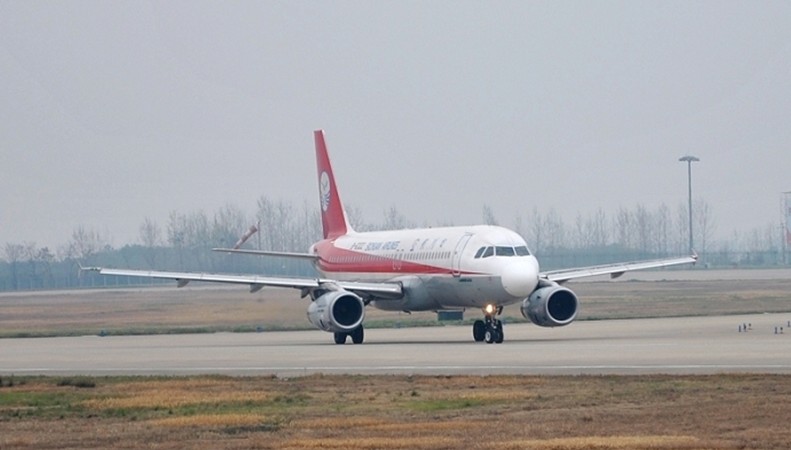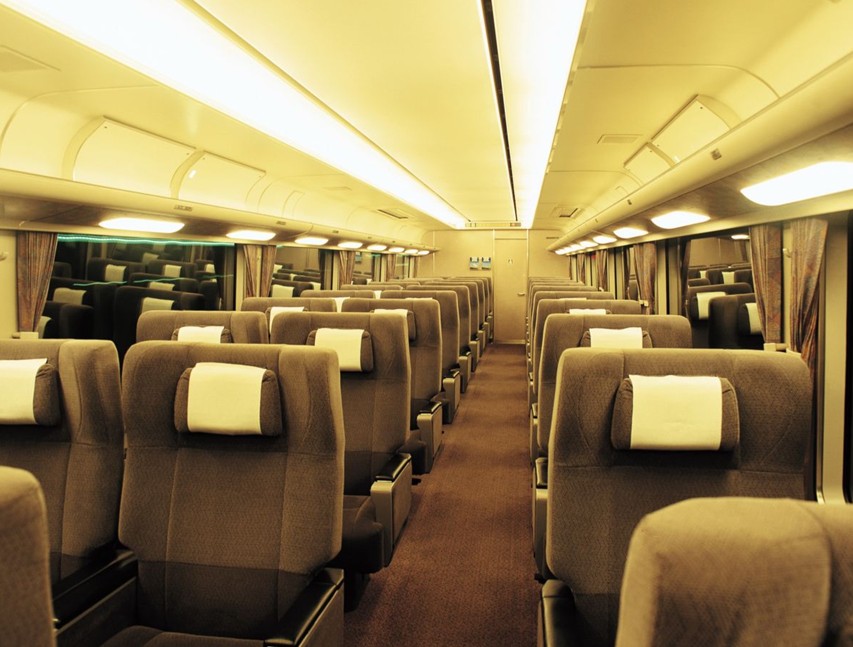 By train
Yichang Railway Station is an alternative access to Three Gorges by train. If your travel starts from Beijing, Shanghai, Guangzhou, Chengdu or Shenzhen to Three Gorges, the railway is also a good choice. The facilities, however, in the Yichang railway station are not so sophisticated as that of Beijing, Shanghai or Guangzhou.

It is convenient to take taxi, which costs only 10 CNY, from the Yichang Railway Station to the Yichang Quay where many ships for cruises along the Three Gorges are in service.

Getting Around

Taxi

| | | |
| --- | --- | --- |
|   | Flag-down Fare (CNY) | Over 2km (CNY)/ 0.5km |
| Day-time     6:00-22:00 | 3 | 0.8 |
| Nighttime   22:00-6:00 | 4 | 1 |

Note:
1. If your itinerary is less than 10 km, you have to pay for the toll if any.
2. If your itinerary is over 10 km (6 miles), you can bargain with the driver.
3. If there is any emergency you need to handle, the taxi can stop and wait for you as long as 5 minutes, while if it is over 5, you need to pay 1.6 CNY at daytime or 2 CNY at night for every 5 minutes.

Ship
Traveling around Three Gorges by ship is the most leisure and pleasant feast. There are three water routs for you to choose.

1. Start from Chongqing sailing down the Yangtze River.
2. Start from Shanghai, Nanjing or Wuhan sailing up the Yangtze River.
3. Start from the east entrance of Three Gorges, in Yichang, sailing along the Three Gorges.

The ship fare includes board and lodging as well as the ticket of scenic spots. While ships vary from grades, therefore the fare and facilities will vary as well. Here are some brief introductions of some impressive ships as follows.

Victoria Series (5-star)
1. All the waiters are good at English,
2. Adopt American management modal,
3. Of over 15 years' experience, has serviced over 1,000,000 tourists,
4. Entirely updating during 2002-2004 Most of ships have balcony rooms.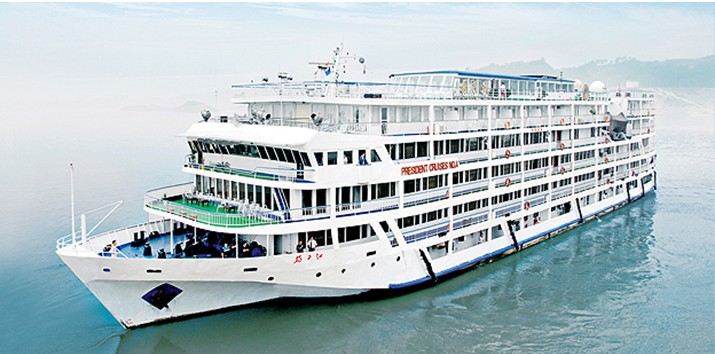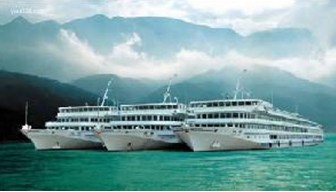 Royal Princess (5-star)
1. Built in Germany,
2. Gym, bar, dancing hall and beauty salon are in service,
3. Promenade deck and sunbathe pool on top floor are available,
4. Equipped with such most sophisticated facilities as the international satellite communication service.

East King (a refurbishment of East Queen) ( 5-star)
1. World famous brand Engine,
2. Western management with foreign manager on board,
3. Meeting rooms, personal dinning room and cinema are available,
4. Has received Bill Gates, Kissinger and many other celebrated figures.

President No.1 (5-star)
1. Refurbished in 2008 as an up-level cruise with most advanced facilities,
2. All the rooms in 6 floors are gorgeously furnished and have its independent balcony,
3. Bars, coffee shop, ballroom, gym, sauna, massage rooms, beauty salon are available.
4. Owns 2 presidential suites, 2 deluxe suites, 16 deluxe standard rooms, 74 standard rooms.

President No.3 (5-star)
1. Ming Dynasty imperial design, with ancient China style furniture,
2. Spacious standard rooms with excellent service from English-speaking waiters,
3. Bars, coffee shop, ballroom, gym, sauna, massage rooms, beauty salon are available.

Other Ships
Yangtze Pearl         (4-star)
Splendid China        (4-star)
Yangtze Princess    (4-Star)
President No.4        (4 star) 
President No.5 "Snow Mountain" Cruise       (4-star)
President No.6 "Yangtze Paradise" Cruise   (4-star)
President No.7 "Zhaojun" Cruise                   (4-star)
President No.8 "Princess Sissi" Cruise          (4-star)