Nanhua Miao Village
Nanhua Miao Village, 13 kilometers away from Kaili, is circled by the clear Bala River and green mountains. Around this ecological village, natural picturesque sceneries and pure culture and traditions of Miao have been appealing to a growing number of tourists in recent 10 years.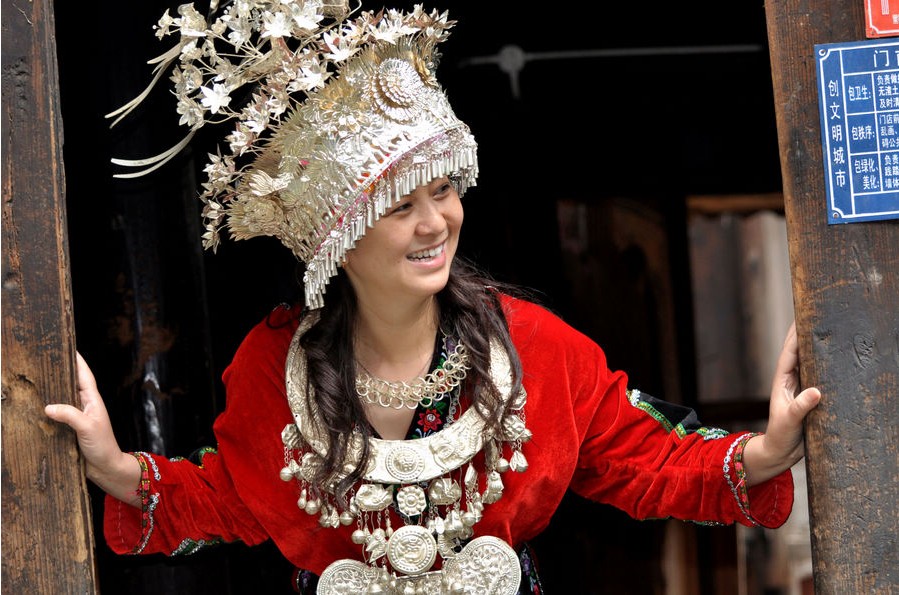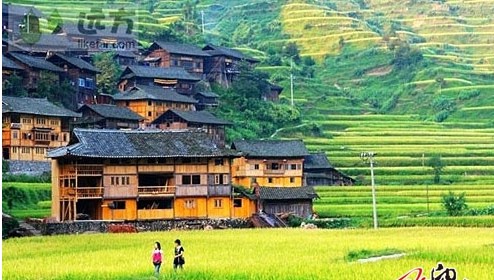 There are 167 families living in Nanhua village, all of which are Miao Minority. Therefore, the architectures, customs and lifestyle are of pure and real Miao style, such as the stilt-style (Ganlanshi) wooden buildings that reflects the Miao people's confidence and wittiness, the traditional Miao long shirts decorated with the silver ornament and the big ox horns--which can be up to 1 meter long.

In Nanhua Miao Village, the common social practice is very plain but amazing. Gabaifu (a kind of opera) which contains wise philosophy, Yadiao—a melodious local song, Gushe assembly (performance of beating drum) with rich and interesting contents, and the wedding ceremony with special amenities have attracted tourists from far and near to appreciate their typical cultural identity of Miao nationality.

Speaking of the local festival, the "Sisters Festival" on the second day of the second month on lunar calendar is the most traditional one. In addition, the "Zongzi Festival" on the fifth day of the fifth month on lunar calendar, the "Eating New Things Festival" in the seventh month on lunar calendar and "the Miaozu Year" on the tenth month on lunar calendar is of pure Miao flavor.

More than 80% area is covered with forests, among which the sceneries are of special Miao features, such as the Wind-rain Bridge, the Hall of Reed-pipe Instrument, the Totem-pole and the Dragon Well. All of them will make your expedition in Miao village more amazing and never fades from your memory.

Location: in the southeast of Three Trees Town, 13 km (8 miles) away from Kaili

Transportation: Take the shuttle bus in the County Station (it takes 3 CNY and 30 minutes).