Zhaoxing Dong Village
Zhaoxing Dong Village is the largest Dong village in China with about 1000 families living harmoniously here. Surrounded by group of mountains, Zhaoxing Dong Village seems like a big pearl in the bottom of a green bowl. The ancient stilt-style wooden buildings line up orderly as a comb with a crystal river going through, which seems like a string linking up a string of pearls.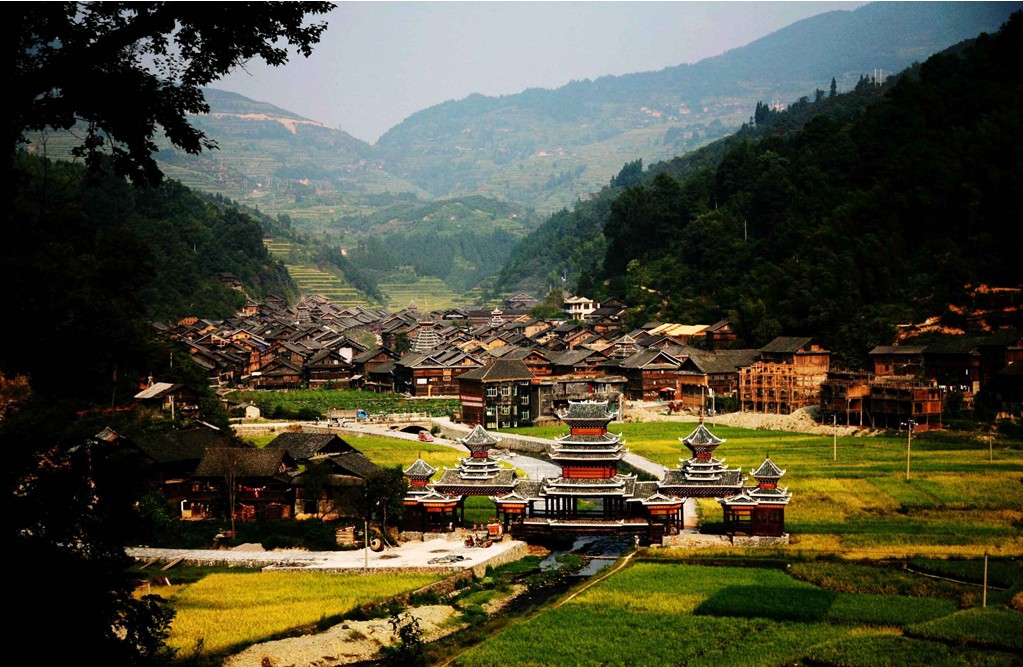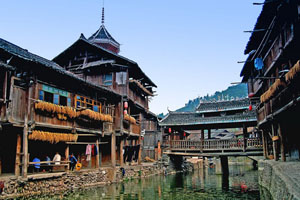 With no exception, Drum Towers are also commonly seen in Zhaoxing Dong Village. Amazingly, in addition to the Drum Tower group, there are Wind-rain Bridge group and Opera Platform group, which reflect the sophisticated architecture and the rich culture of Dong Minority. What is more, the architectures are designed into various styles, which form a very gracious and attractive scene.

Apart from splendid architectures, terraced fields are renewed near and far. The terraced fields are lying peacefully along the miles long mountains and into the cloud. When spring comes, the terraced fields looks gracious and charming in the wind, while in autumn it looks shinning and splendid under the sun. In the sowing and harvesting seasons, the local song will come over all the mountains from the people working in the terraced fields. The local people are good at singing and dancing. Da Ge, the most popular local song, has been praised as "The Spring-like Song" in the Art Festival of Paris.

Ticket Price: Free

Location: 72 km away from county town of Liping

Transportation: Shuttle buses from Liping can bring you here. Shuttle buses are available every hour from 6:30 to 15:00, and it will take you 2 hours and 18 CNY.