Eating in Tibet

Famous Local Food

The poor plateau geographic and climatic condition doesn't permit the Tibetans to enjoy too many delicious foods, however, there are many Buddha-given local gourmets, such as Blood Sausage, Buttered Tea, Barely Wine, Zanba (roasted qingke barley cake), beef and mutton.

Famous Local Dish
The Tibetan dishes taste plain and light, in which not ingredients are put except for the salt and garlic. All ingredients are natural.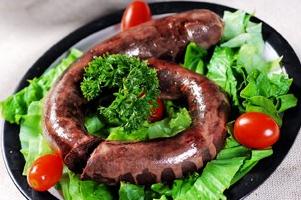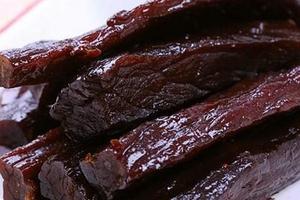 Blood Sausage
Blood Sausage is a special Tibetan dish that served to the celebrated guests. This nutritious and tasty food is made of blood of the goats, spices, yak or pig meat, all of them are wrapped in the intestine just like a western sausage.

Beef and Mutton
The beef jerky and dried mutton are special dishes that of the Tibetan flavor. In the winter, when it drops below 0℃, the Tibetans will slice the beef and mutton, hang them up and let them dried with the wind. The beef and mutton will be dried and taste crisp and special.

Zanba (roasted qingke barley cake)
Zanba is not so much a snack as a staple of the Tibetan, which is a crisp and appetizing food made of the barley fine powder. Tibetans take the zanba with wherever they go, to farm, graze and travel. If you call on the Tibetan, they will absolutely serve the goluptious zanba to you.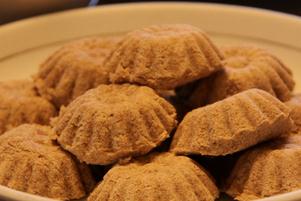 Famous local snacks
Naizha Cake (a kind of Tibetan Cheese Cake)
Naizha cake is a particular Tibetan snack, in which the naizha is a kind of cheese. It is simple to make this snack. Prepare the ingredients (zanba, naizha, butter and brown sugar) and make the ingredients pasty by mixing them up. Then chock a square box mould up with the pasty stuff. Several minutes later, you can take the accomplished cake out from the box.

Buttered Tea
Tibetans fall into a habit of drinking tea in the morning, from which we can tell that the tea plays an overriding role in their life. The buttered tea with a tasty mellow can benefit to the nerve and conquer the plateau sicknesses, hence on the oven a pot of buttered tea is heated all the day.

This Tibetan favorite tea is simple to make--add some butter and salt in to the tea, stir to mix them up and heat for 1 minute (never to boil it up). It will be tastier with milk, egg and nuts in.

Barely Wine
Be called the Tibetan Bear, the barely wine is an essential drink for the Tibetan as well as a special treat for the guests. The barely win looks yellowish and tastes sweet.

According to the Tibetan customs, the householder will respectfully offer the barely wine (bowlful) to the guests for three times, and the guests can drink as you likes for the former two while the third time you have to drink it up to show your respect.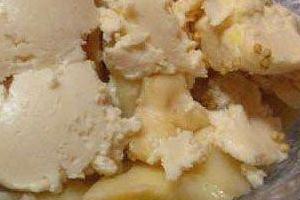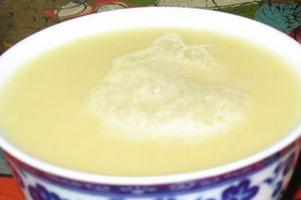 Recommended Restaurants

Xueyu Restautant (offers Tibetan food, Western food, Nepal food, Japanese food and Indian food)
Address: No. 4, Tibet Hospital Road, Chengguan District
Tel: 0891-6337323 6323687

Xueshengong Tibetan Restaurant (one of the top-rank restaurants in Lahsa)
Address: West end of Potala Palace (in the Potala Plaza)
Tel: 0891-6003803

Qiangzhen Tibetan Style Family Restaurant
Address: Retired Region,Gamagongsang
Tel: 0891-6336093

Lhasa Stone House Restaurant (Sichuan cuisine)
Address: 2/F, Sales Shop, Potala Plaza
Tel: 0891-6321627

Bakuojie cafe & Restaurant
Address: South of Dazhaosi Square
Tel: 0891-6326892

Xigzae Shengyu Restaurant
Address: Tibet Hotel
Tel: 0891-6338710

Mingchunyuan Restaurant
Address: No. 197, Mid Beijing Rd.
Tel: 0891-6339339

Xigaze Jinzuo Restaurant
Address: No. 28, Gesanglakang, Xigaze
Tel: 0891-8821952

Xiyougong Restaurant
Address: West of Potala Square, Lahsa
Tel: 0891-6325989

Guainiu Salon Bar
Address: No. 100, East Beijing Rd., Lahsa.
Tel:0891-6336845

Tianhai Night Fair
Address: Tianhai Road, Lahsa, Tibetan
Tel: 0891-6802274