Entertainment in Dunhuang
The cultural amusement activities of Dunhuang are very abundant. At the beginning of spring every year, the folks self-moving organization of crowd masquerade the choreographic activity is the activity of Shehuo. The contents is huge miscellaneous and each style is different. Peacetime, there is a drama perform of Meihu which is called Xiaoxi by the folks. The literatures perform of "summer of Dunhuang" is a large exhibition of song and dance activity. It is generally held at 18:00-23:00 in each night of from June to October every year, and it has the strong cultural special features of Silk Road. The contents take the mural material of Mogao Caves as the prototype, take the dances of Dunhuang as the topic, reappear dance, dress and music of each race of the Silk Road. The night life of Dunhuang is abundant and colorful; the lights of nighttime are bright. After supper, people can go to the Mingsha Mountain to ride the camel, climb a mountain, slip the sand and parachute, enjoy the cool air, see the special civil literature program perform in the folk cultural village, can also stroll the night City. Each store opens as usual. There are several big management areas of the biggest sand bank market of Dunhuang City, handicraft products, "three bubble set" tea set and local special products in Yangguan East Road at the downtown. In the night, the lights open together, the stars are beautiful. People can sample tea's flavor, listen to songs and chat to say the ground, taste the snacks and purchase local special products and the tour handicraft products here. The visitors can also go to street to participate or appreciate Qinqiang and Meihu of the joy class, go to theater to appreciate the movie, songs and dances and dramas, arrive at the card hall, the song and dance hall to amuse, because more than 100 song and dance halls of whole city all open all the year round.

Popular Activities
Summer of Dunhuang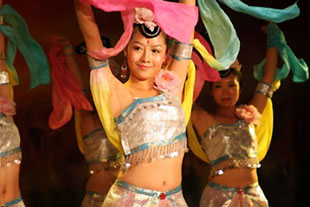 During the peak tourist season (from June to October) the Dunhuang Hotel arranges performances of song and dances from 6pm to 8pm every evening, known as the "Summer of Dunhuang".
Summer of Dunhuang is mean to be a complete reflection of the culture of Silk Road. There, you can see examples of the folk art of the Muslim, Tibetan, Uygur and Mongolian peoples of China's "wild west".
Part of the show's repertoire is an interpretation of a dance depicted in the frescoes of the Mogao Grottoes!

Other Entertainments and Activities
camel riding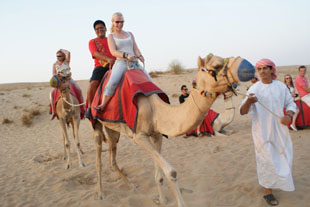 climbing the mountain
sand sliding
parachute jumping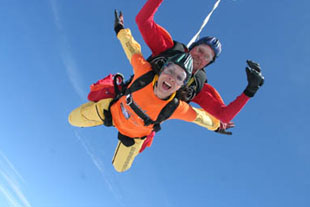 Nightlife
Nightlife, with obvious local characteristics is colorful in Dunhuang City. However, there are not many sparkling bars, discos or clubs, etc. The main attractions are the night markets. In China, even the world cannot miss these bustling, vibrant places in Dunhuang City. Let us introduce some shining examples here.
Dunhuang Musicians and Dancers
In ancient times, Dunhuang was a melting pot for both song and dance of western and eastern cultures and developed a school all its own, the Dunhuang Folk Musicians and Dancers. After the arrangement of the Feitian Song and Dance Group of the Dunhuang Hotel, the programs well represent the rich Dunhuang cultural atmosphere and takes you back to the scene of the prosperous Tang Dynasty (618-907).
Summer of Dunhuang
Summer of Dunhuang is a large song and dance performance with rich cultural references to the Silk Road, reflected in the ethnic art of song and dance. The performance, inspired by the content of murals in the Mogao Caves, portrays the dancing, finery and music of ethnic groups along the Silk Road.
From June to October, tourists can experience these performances on the second floor of south building (Conference Center) of Dunhuang Hotel (Address: No. 14 in East Yangguan Rd.), from 20:00 to 21:10.
Dunhuang Night market - Shazhou Market
Shazhou Market is an ideal place to learn about Dunhuang folk-customs and life. The market, divided into several areas, includes snacks, art ware, Sanpaotai (a kind of drinking vessel with a small plate, a cup and lid. Now the name of a special tea made with sugar candy, longan, Chinese date, medlar and currant.), Tea House area and a special ethnic products area etc. Tourists can browse at your leisure. There are also local opera street shows performed by amateurs - entertaining and fun.