Tsurphu Monastery
Tsurphu Monastery and Nam Tso (Nam Lake) lie 70km and 230km respectively northwest of Lhasa. Tsurphu, sits at an altitude of very nearly 4500m, and can be reached from Lhasa within 2 or 3 hours, or otherwise combined with Nam Tso as a 2 or 3 day trip.

Tsurphu is the official home of the Karmapa Lama, the third ranking priest in Buddhist hierarchy, and he still lived there until he left over the Himalayas to India in February of this year, 2000. (It was events from the history and legend of Tsurphu that inspired Eddie Murphy's mad-cap eighties comedy romp, "The Golden Child")

.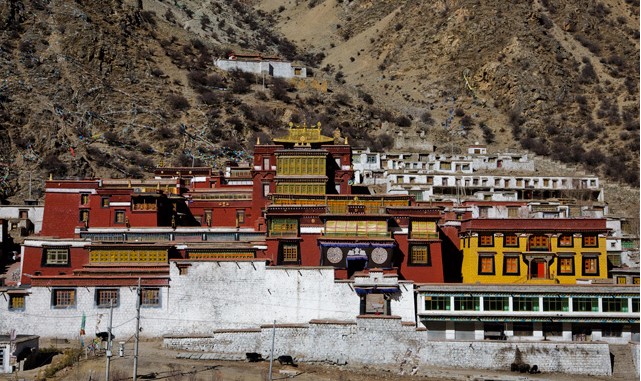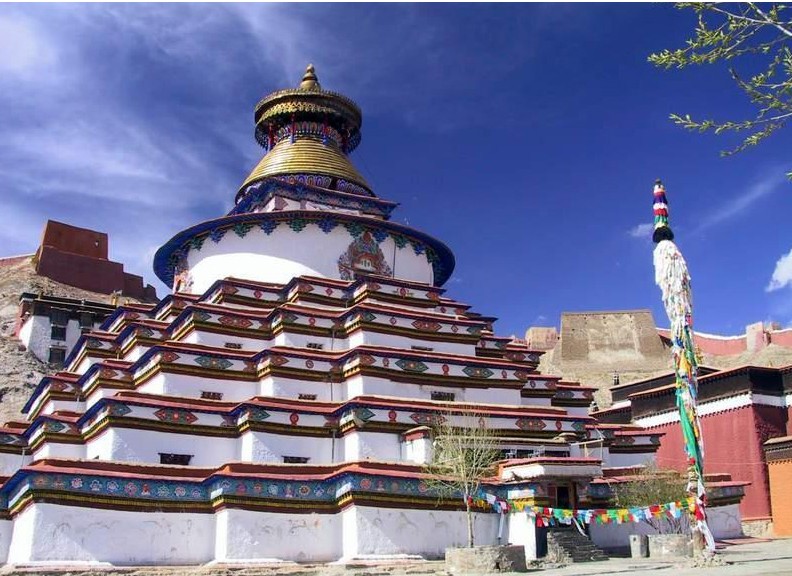 Nam Tso rests at an altitude of about 4700m, and is frozen over from November to May. It is vast in size (30km by 70km), and is the second largest salt water lake in China (after Qinghai Hu). The scenery is the ultimate in picture book style: snow capped mountains tower behind the massive lake, and yaks graze in the surrounding fields. Facilities are very limited here, and it gets very cold at night. Bring your own food.

How to get there: Mini bus leaves for the Monastery 7:00-8:00 in the morning from the lane 200M south of the western garden of Johkang Temple,the bus might be cancelled if there wasn't enough passengers, the trip costs RMB15 and the same bus departs the Monastery by 15:00.