Hulunbuir is located in the eastern part of Inner Mongolia. The city is a key hub between Russia, Mongolia and China, with a 1,732-kilometer border.
Hulun buir is China's largest prefecture-level city, located in the eastern part of Inner Mongolia, a major province in northern China. It covers an area of 263,000 square kilometers, equivalent to the combined area of shandong and jiangsu provinces. Hulun buir has eight open ports, among which manchuria is the largest land port in China.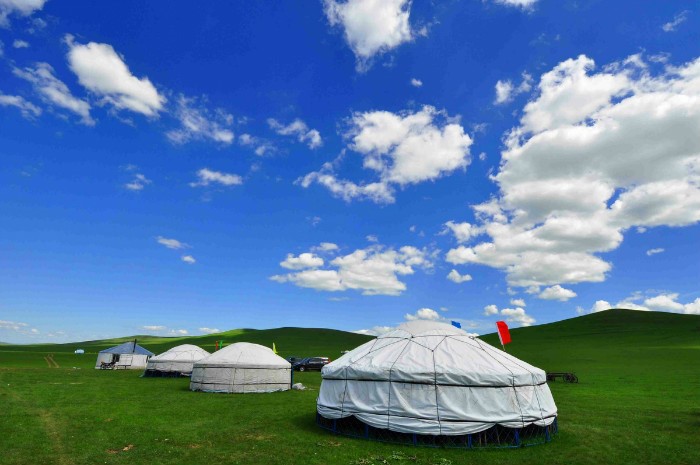 Hulun buir is home to several amazingly diverse ecosystems, pine forests, large primitive lakes and grasslands. The famous hulunbuir grassland is one of the four great grasslands in the world. It is the most prominent feature of the region and is often called the most beautiful grassland in the world. Hulun buir city is also rich in culture, the local indigenous people have a history of thousands of years, their earliest precious cultural relics are still preserved in hulun buir city, well preserved.
Although in recent years the local government has focused on efforts to make hulunbuir a tourist destination, trade remains the most important part of the local economy. In recent years, however, the region has won some accolades as a premium destination, including one among China's 20 most popular destinations. Hulunbuir is considered beautiful because it has dense forests and a beautiful pristine ecosystem, undisturbed by booming commerce in neighboring counties.
It is one of the four great grasslands in the world and also the most luxuriant and primitive grassland in China. In addition to the grasslands, hulunbuir is also fed by hundreds of rivers, large and small, making the area popular with Mongolian nomads and herders. It was home to the golden horde, Mongol tribes, and lake hurun expeditions.
The best time to visit the hulunbuir grassland is from June to mid-september. During this period, the unbroken green extended in all directions. Visitors can ride horses on the grasslands and sample local boiled or barbecued mutton. You can even spend a night in a yurt so you can learn about nomadic and Mongol life in the past.
Facebook Comments